It's true that some people don't welcome change as freely as others. One little girl was so upset to hear that President Barack Obama's presidency would be ending soon that she began the grieving process early.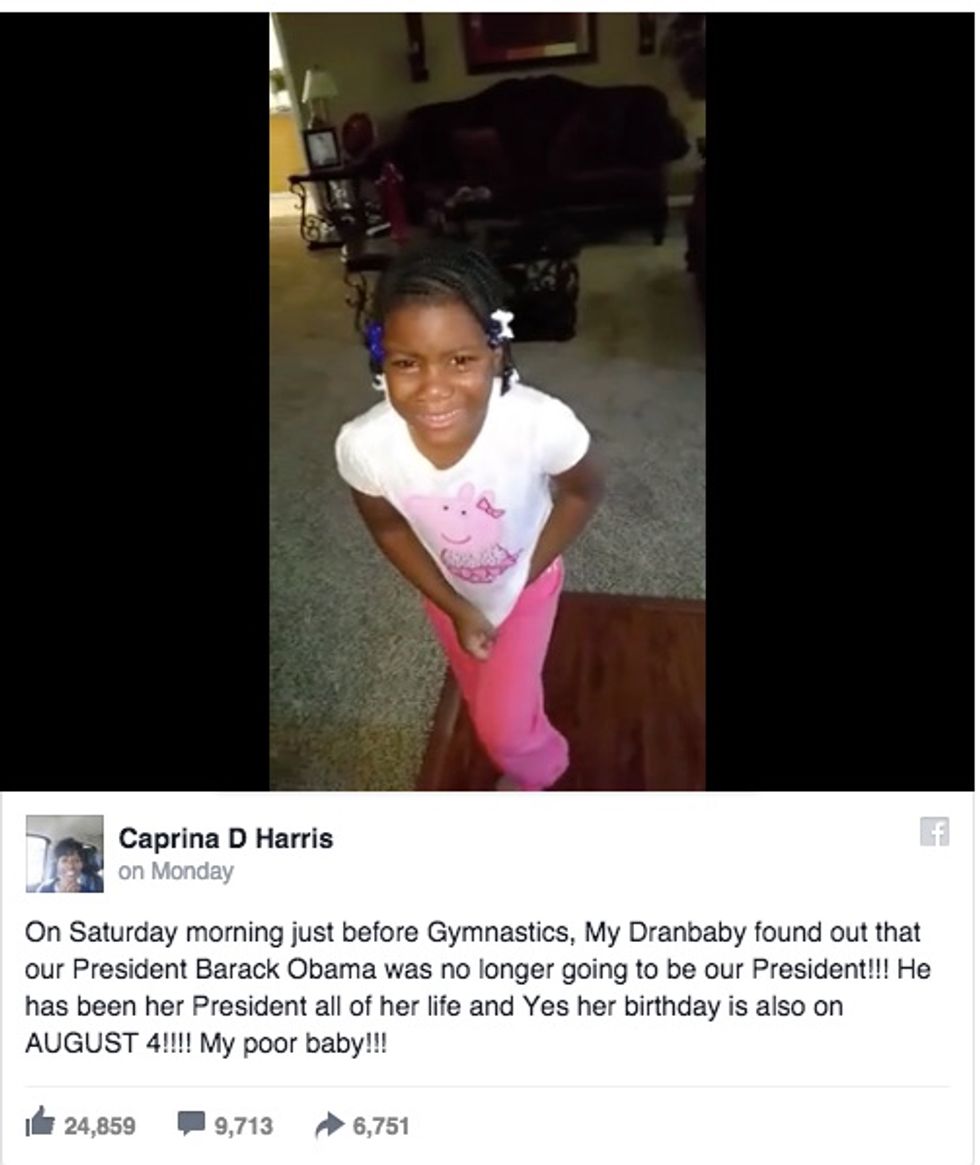 Image via Facebook/Caprina Harris
For Caprina D. Harris' granddaughter, who shares the same birthday as the president, Aug. 4 has always been an occasion for celebration. Harris knew that when she shared the news that Obama would soon be leaving the White House, there would be waterworks.
Luckily for every else, she caught the reaction on film. She posted the video to Facebook, and so far it has received almost 7,000 shares.
Watch:
On Saturday morning just before Gymnastics, My Dranbaby found out that our President Barack Obama was no longer going to be our President!!! He has been her President all of her life and Yes her birthday is also on AUGUST 4!!!! My poor baby!!!

Posted by Caprina D Harris on Monday, February 15, 2016