Fox News announced Monday that anchor Megyn Kelly will be hosting a two-hour special event Wednesday night, featuring every Republican presidential candidate except one — Donald Trump.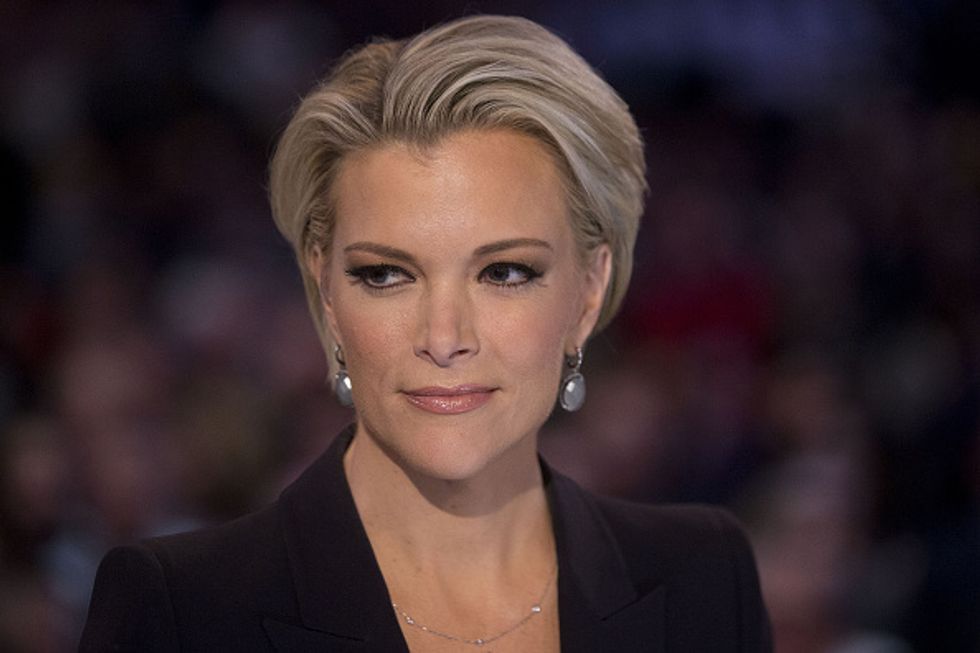 Fox News anchor Megyn Kelly waits to begin the Republican presidential candidate debate at the Iowa Events Center in Des Moines, Iowa, U.S., on Thursday, Jan. 28, 2016. Candidates from both parties are crisscrossing Iowa, an agricultural state of about 3 million people in the U.S. heartland that will hold the first votes of the 2016 election on Feb. 1. (Photographer: Andrew Harrer/Bloomberg)
The forum, "The Kelly File: Face to Face with Candidates," will take place in Houston, Texas, and will feature interviews with Texas Sen. Ted Cruz, Florida Sen. Marco Rubio, Ohio Gov. John Kasich and retired neurosurgeon Ben Carson.
In addition, an audience of Texas voters will be permitted to ask each candidate questions.
According to Trump's campaign, the GOP candidate is skipping the forum because of a pre-existing campaign engagement. Campaign spokeswoman Hope Hicks told CNN that Trump will be attending next month's Fox News debate in Detroit, Michigan, which will be moderated by Kelly along with co-hosts Bret Baier and Chris Wallace.
"The campaign has a previous engagement in Virginia and then New York, which could not be rescheduled," Hicks said. "Given this was just proposed at the last minute it was not possible to change our plans in order to attend. Mr. Trump looks forward to participating in the next Fox News debate."
In a tweet Monday evening, Kelly confirmed that Trump's absence was due to the last-minute scheduling of the Fox News event.
"Trump's team is correct — we only scheduled this last-minute. They were very polite & we're happy to see him in MI," Kelly wrote.
Trump's team is correct-we only scheduled this last-minute. They were very polite & we're happy we'll see him in MI. https://t.co/zkp4l4ghrf

— Megyn Kelly (@megynkelly) February 23, 2016
"A Fox News rep can confirm that Trump was invited and declined given a scheduling conflict," a spokesperson for Fox News told TheBlaze.
The Republican front-runner will be appearing in a one hour exclusive interview with Fox News host Sean Hannity Monday night.
(H/T: Mediaite)
—
Follow the author of this story on Twitter: