An investigation by WBBM-TV in Chicago has uncovered that some inmates held in Cook County Jail are actually eating parts of the jail. This very bizarre habit is also expensive, potentially costing the state of Illinois tens of millions of dollars in surgeries, aftercare and manpower costs.
Each case of an inmate ingesting pieces of metal means a trip out of the jail to a local hospital for evaluation, x-rays and possibly surgery. The costs are compounded because two guards must accompany each inmate.
According to the report, Lamont Cathey, is just one inmate with the metal-munching habit. Cathey has reportedly needed 19 to 20 surgeries, costing Illinois taxpayers more than $1 million.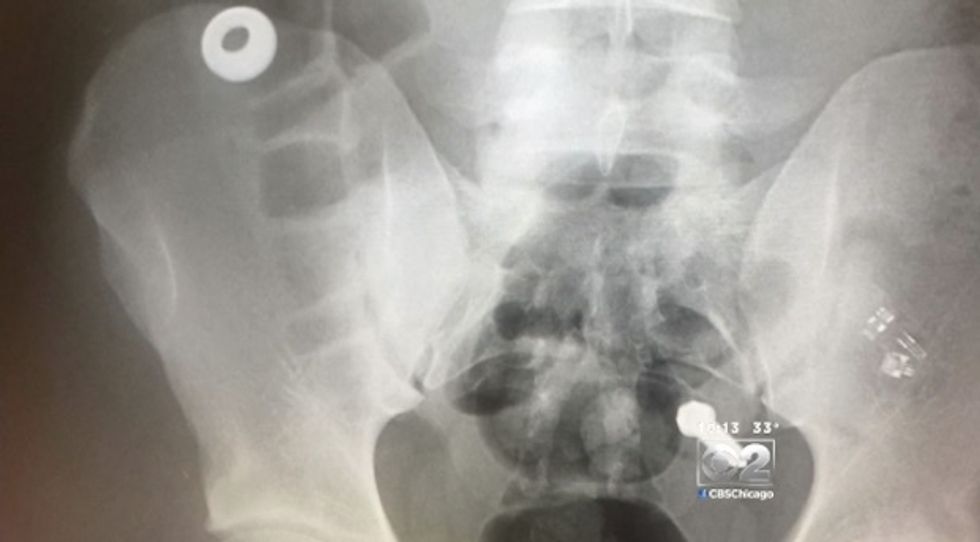 Image source: WBBM-TV
Cook County Sheriff Tom Dart was miffed by the trend, but he appears to understand the motive behind it. "They're manipulating," Dart told WBBM, adding, "They're attempting to get out of this place," he said.
—
Follow the author of this story on Twitter and Facebook: