If businessman Donald Trump claims the White House in November, comedian Adam Carolla can take some credit for correctly predicting the Manhattan mogul's rise to political fame.
"He's gonna be president in eight years, you understand that everybody?" Carolla said on his radio show back in 2008. "He'll be president one day — it'll be in our lifetime."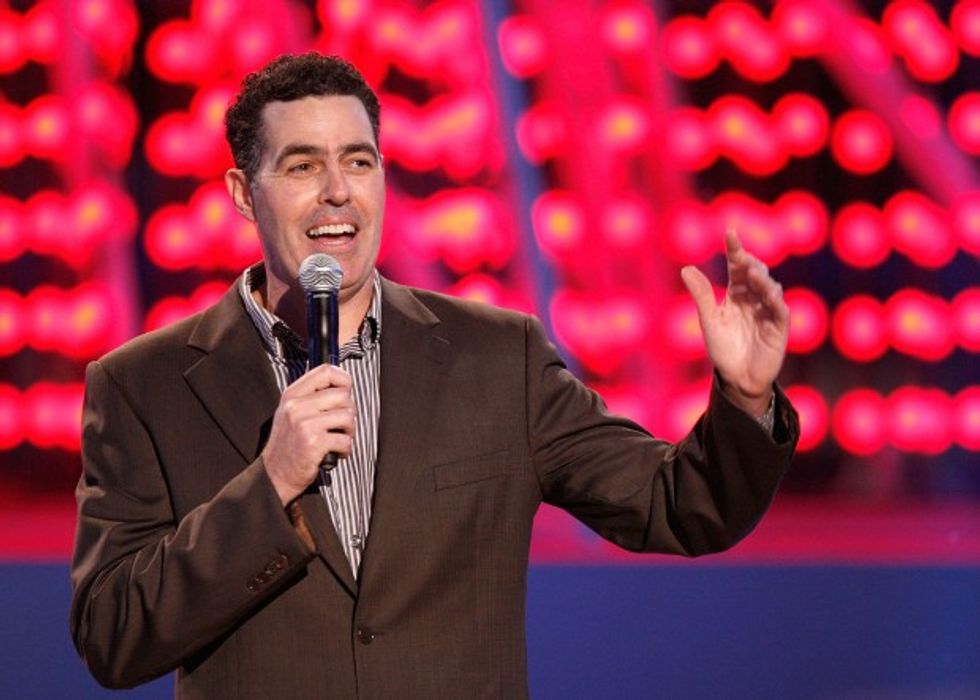 Comedian Adam Carolla in 2008. (Getty Image/Kevin Winter)
Carolla's co-host, Teresa Strasser, groaned at the notion of a Trump presidency, as the two went on to make jokes about Trump's wife history.
"Now, will he still have Melankia, or whatever her name is?" Strasser asked, referring to Trump's third and current wife Melania.
"Oh no, no, no ... no," Carolla shot back. "Because she will have seen her 38th birthday."
"So there will be a new Slavic former model ... first lady," Stresser replied.
"That's right," Carolla said. "I think they're harvesting Eva Gabor's eggs right now as we speak to make a new classy chick from classivania for Trump to marry as his fifth wife."
Carolla did not, however, go into detail as to why he believed Trump would become president in 2016. Trump has been teasing a White House bid for nearly three decades.
Listen to Corolla's segment below:
(H/T: CNN)
—
Follow the author of this story on Twitter and Facebook:
[facebook //www.facebook.com/plugins/like.php?href=