It takes about 22 hours to drive from Wisconsin to Florida, but for a cat, the 1,484-mile journey likely takes closer to two months. That's how long it took Nadia, the Russian blue who strayed away from her Wisconsin home in December.
With the help of a microchip, the kitty was retrieved in sunny Naples this week where animal officials helped locate her owners.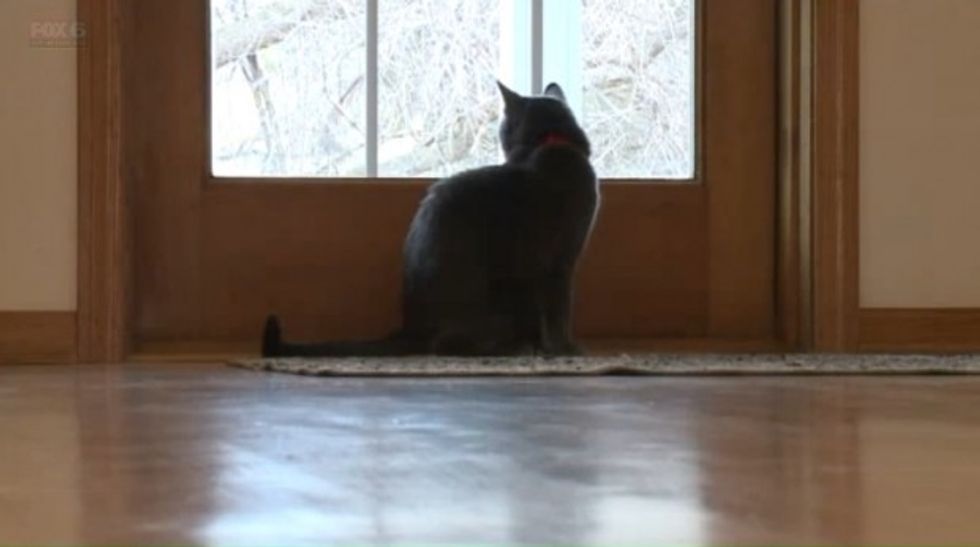 Image source: WITI-TV
The Naples Daily News reported that Nadia's owner, Cheri Stocker adopted the cat nine months ago in Wisconsin.
"She was just the prettiest cat. I've never had a cat that's as pretty as her," Stocker told WITI-TV.
On Christmas Eve, Nadia, an "indoor cat," ran away from home. Two months later, a Naples woman found the cat in North Naples.
"It was like, How could that be? How did she get down there?" Cheri said.
After scanning Nadia's microchip, workers at an animal shelter used a pet relocation service to get ahold of Stocker's sister, who had been listed as the emergency contact.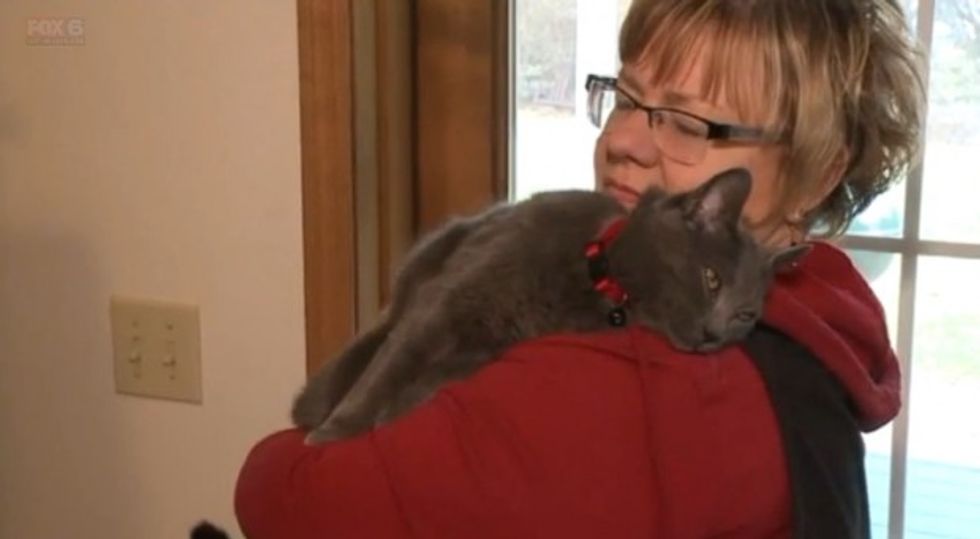 Image source: WITI-TV
"The microchip is a must. You may think that you pet is an indoor pet but if they slip out, that microchip could save them," Cheri told WITI-TV.
A flight attendant who heard about Nadia's story offered to fly the adventurous feline back to the Midwest. On Thursday, Nadia was reunited with owners Cheri and Bruce Stocker at the Rockford Airport.
"We missed her," Cheri said.
And it would appear that Nadia missed them.
"She just wants to be cuddled, that's all she wants to do," Cheri said.
Watch:
(H/T: WITI-TV)