ASHVILLE, Ala. (TheBlaze/AP) -- One person has died after being shot by a police officer in central Alabama.
Alabama Law Enforcement Agency spokesman Senior Trooper Chuck Daniel tells local news outlets the shooting occurred Sunday evening and involved an Ashville police officer.
St. Clair Sheriff's Office working a scene in Ashville. More information coming soon. @abc3340pic.twitter.com/Hl4qGdnrNK

— Andrew Donley (@Andrewabc3340) February 29, 2016
According to WMBA-TV, the suspect's wife had a restraining order against him and was calling to tell police that he wasn't supposed to be at her house. Officers responded, but no one answered the front door when they arrived. That's when they went around to the back of the house with their guns drawn.
"Soon after that I heard gunfire ring out," Tony Mostella, a neighbor who witnessed the entire incident, said.
"A handful of shots and it was over," Mostella added. "Next thing I knew they was putting up crime scene tape."
Police said the suspect was armed and posed a threat to them. Officers placed cones around an object in the street, which appears to be a weapon.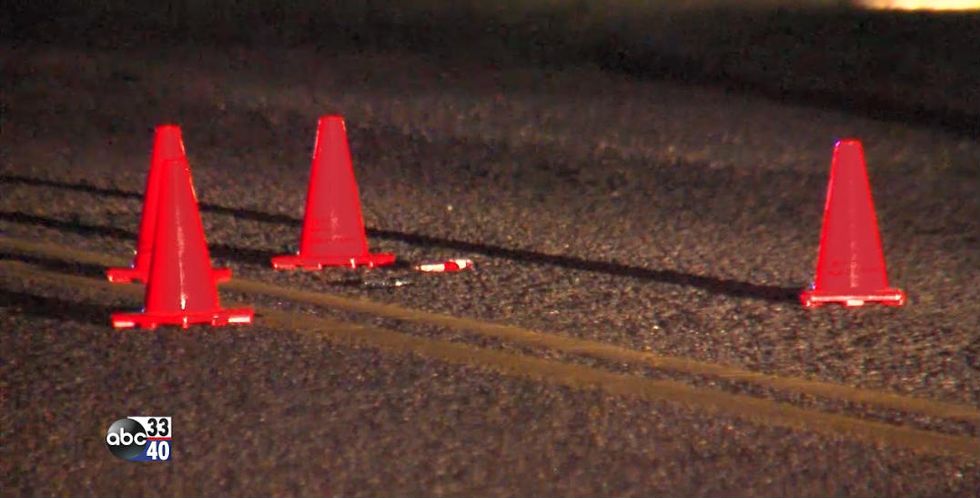 Image source: WBMA-TV
The State Bureau of Investigation is leading the investigation and is in the process of collecting information and determining whether the shooting was justified. The Bureau will turn over its findings to the St. Clair District Attorney's Office.