An anti-Donald Trump group is urging the Conservative Political Action Committee not to allow the Republican presidential frontrunner to speak at the convention this week because of Trump's various liberal positions.
The group, "Make America Awesome," posted a petition to gather names for sending to American Conservative Union Chairman Matt Schlapp asking that Trump be "disinvited."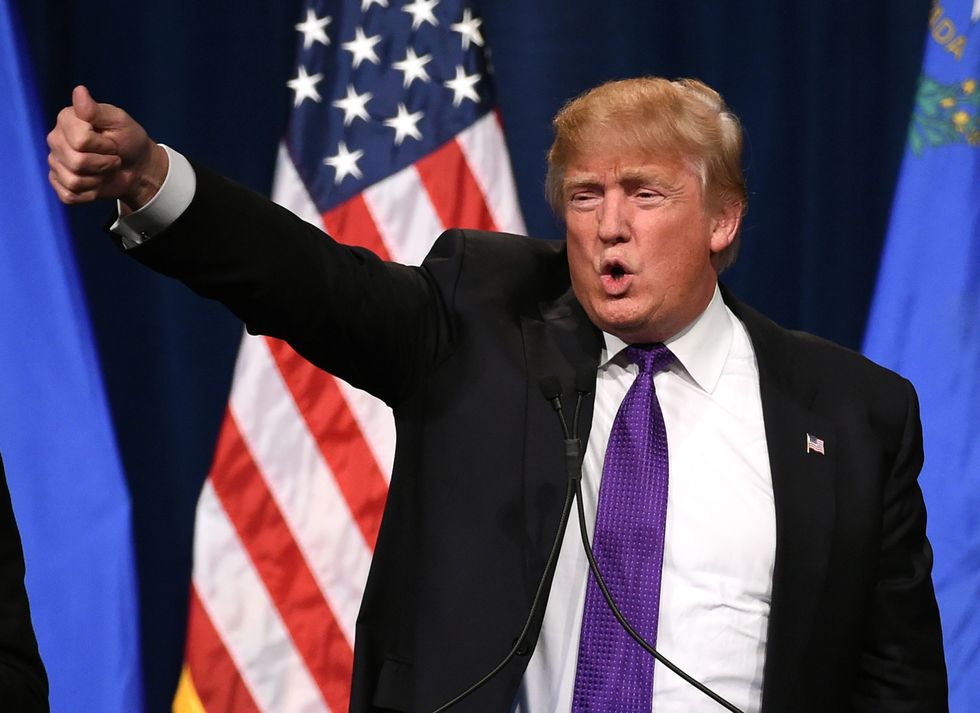 Getty Images/Ethan Miller
"We are aware of Mr. Schlapp's position that all Republican candidates be offered a chance to speak, and that the appropriate way to handle disagreement is by beating unacceptable candidates at the polls," the petition says.
But it goes on to point to cases where politicians to the right of Trump were not invited to participate in CPAC.
"In past, CPAC has been unwilling to host 'insufficiently conservative' members of the Republican Party," the group said, adding, "CPAC's longstanding issues with John McCain are known. Chris Christie was also not present on the CPAC speakers' slate in years past, being deemed 'too liberal.'"
Trump has advocated in the past for single-payer health care, continues to back federal taxpayer funding for Planned Parenthood, the nation's largest abortion provider, among other issues that put him at odds with the conservative movement.
The group released the petition on Super Tuesday, a day Trump is expected to do very well in at least nine of the 11 states voting on his way to locking down the GOP presidential nomination.
Click here to see the petition.