Senior Obama administration officials have quietly asked Israel to refrain from announcing the construction of any new housing for Jews in east Jerusalem and the West Bank when Vice President Joe Biden visits Israel next week, the Israeli news site NRG reported Tuesday.
At the same time, one unnamed official said, "Building for the city's Arab sector would be welcomed."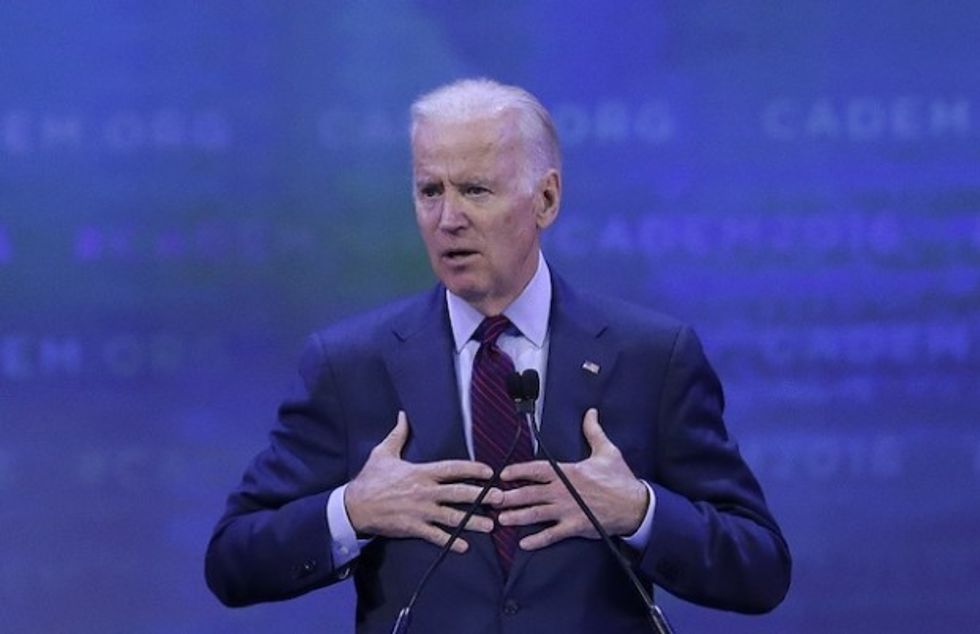 Vice President Joe Biden (AP Photo/Ben Margot)
The right-leaning NRG reported:
In advance of the arrival of Vice President Joe Biden to Israel next week, the U.S. administration is hysterical that Israeli authorities may announce Jewish construction in Judea and Samaria or in Jerusalem during the visit, a step seen by the Obama administration as embarrassing.

On the other hand, the administration welcomes building for Arabs in the Israeli capital.
The report went on to allege that "the level of anxiety is so high" that senior U.S. administration officials are bypassing the usual diplomatic channels and are instead appealing directly to Israeli public figures and government officials to make sure no housing projects are announced next week.
When Biden was in Israel on his last visit in 2010, the Israel Interior Ministry announced 1,600 new housing units for Jews in the east Jerusalem neighborhood of Ramat Shlomo.
The ministry said in 2010 that plans for the east Jerusalem construction had been approved three years earlier. According to reports then, Israeli Prime Minister Benjamin Netanyahu apparently did not know in advance about his minister's procedural announcement. Biden said at the time that the move was "precisely the kind of step that undermines the trust we need right now."
NRG went on to report that in recent days there have been a number of phone calls from Washington to Israeli officials and to the Jerusalem municipality with requests not to publish building plans during the visit.
The Israeli report cited a private conversation between a State Department and an Israeli official in which the American was "begging" that the housing ministry and Jerusalem municipality "will not take any step" toward new housing for Israelis.
NRG reported that the State Department official even listed the places where Israel should not build, including the east Jerusalem neighborhoods of Har Homa, Gilo, and Pisgat Zeev.
By contrast, the unnamed U.S. official, according to the report, said, "Building for the city's Arab sector would be welcomed."
The U.S. administration, like almost all Western countries, considers east Jerusalem and the West Bank to be occupied territory whose final status should be determined during Israeli-Palestinian peace negotiations. Palestinians view Jerusalem as their future capital.