Two Texas bakers are facing threats to their family and their business after declining to make a wedding cake for a same-sex couple, according to an attorney who is representing them.
Problems reportedly began for Edie and David Delorme, the Christian owners of Kern's Bake Shop in Longview, Texas, after Ben Valencia and Luis Marmolejo came in on Feb. 17 and inquired about purchasing a cake for their wedding later this month.
First Liberty attorney Michael Berry told TheBlaze on Tuesday that the couple had asked for a relatively standard wedding cake, but when Edie Delorme realized that it was for a same-sex wedding, Berry said that she politely declined.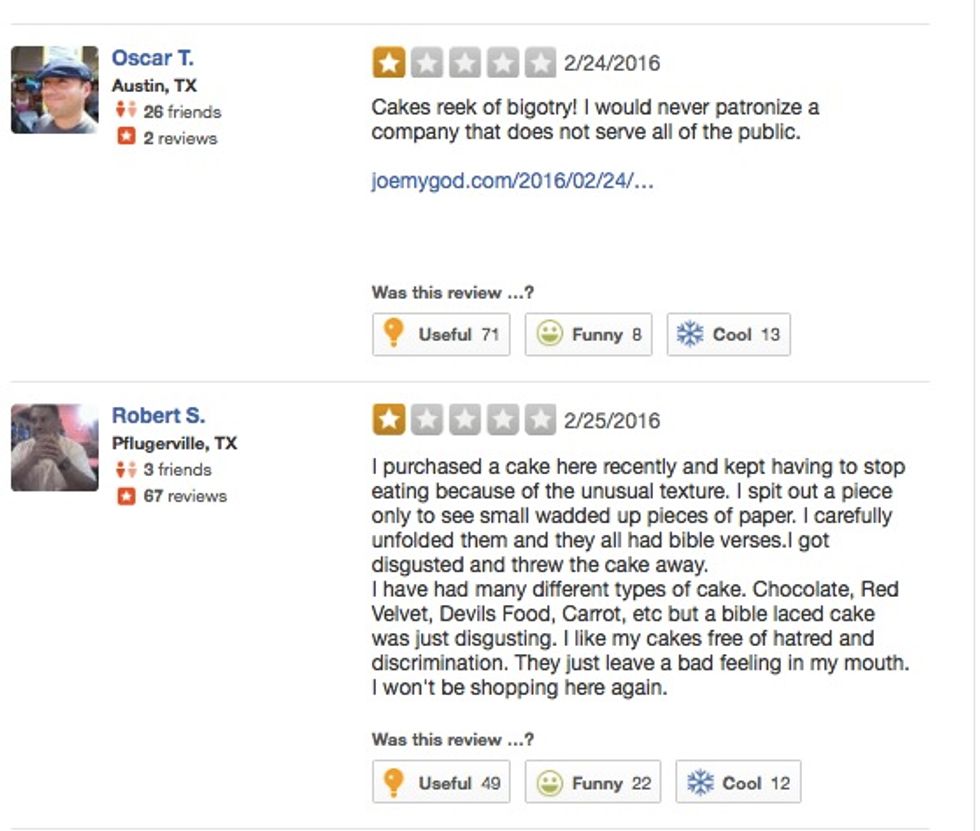 Just two of the negative comments posted on the baker's Yelp page (Yelp/Kern's Bake Shop)
"She said, 'I'm so sorry, but we don't make same-sex wedding cakes, but here's a list of other bakers in the area who would most likely be able to meet your needs,'" Berry said. "It was pretty civil. The gentleman said, 'Okay' and left."
It was after the story made its way into the media, though, that anonymous threats of violence started streaming into the bakery, Berry said.
"The physical threats have been anonymous and somewhat ambiguous," he said, noting that explicit details have not been offered up in the cryptic messages. "It's very clear that they are threats against them and their family, not going into any specifics."
Berry said that the response has been ongoing, with negative messages coming in almost every day since the cake refusal last month.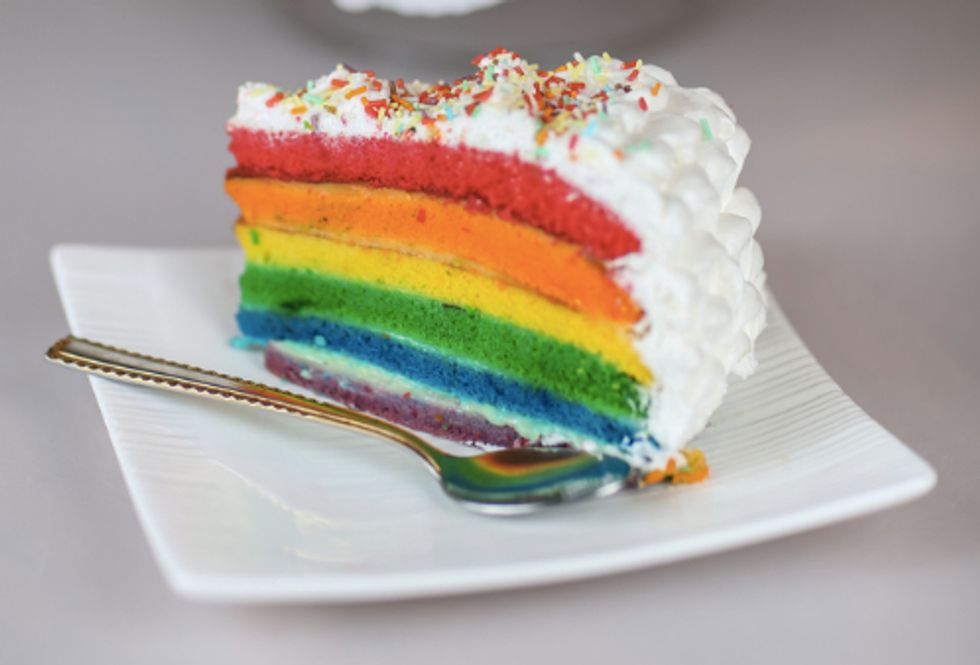 Photo credit: Shutterstock
"People have gone on to their Facebook site and their Yelp page and have posted just inappropriate, vile comments about their business," the attorney said, adding that people have also made claims up like saying that they found animal feces in their food.
Despite no legal complaints being filed over the incident, the Delorme family decided to retain First Liberty to help them navigate the fallout.
As Christians, they have held a policy since purchasing the bakery last year that they will operate in accordance with their sincerely held religious beliefs, Berry explained.
This means that the bakers have declined other cakes as well along similar lines, including alcohol, tobacco and gambling-themed cakes as well as deserts that were intended to send sexually inappropriate messages.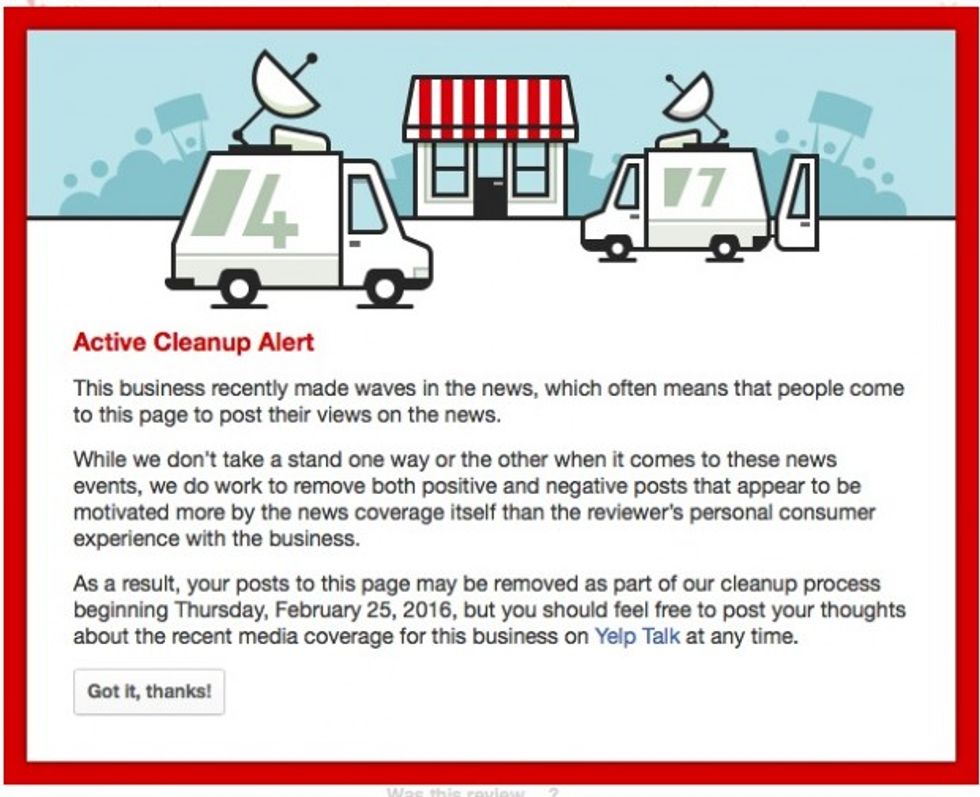 Yelp posted this notice on the baker's page (Yelp)
While a lawsuit is certainly possible, Berry said that the bakers are technically currently protected under the law.
"[The city of] Longview as we speak right now does not have a city ordinance that would make sexual orientation a protected class of people," Berry said. "That's really unfortunate that whether or not somebody's religious liberty will be protected hinges on where they live."
The lawyer also sought to remind the public that religious liberty is an important cornerstone that can only be upheld and protected when people stand up for their rights.
"The only reason you have religious liberty in this country is that people are willing to stand up for it and fight for it," he said.
As noted earlier, the media ended up catching wind of the bakers' refusal, with Valencia, one of the grooms in question, telling the Longview News-Journal that the incident made him "feel dehumanized."
"It just kind of makes you feel dehumanized," he said. "People shouldn't have to worry about going into a business, especially a public business that serves the public, and have to worry about being turned away for something, for who you are."
--
Front page image via Shutterstock.com.