Senate Minority Leader Harry Reid (D-Nev.) confirmed from the Senate floor Wednesday that President Barack Obama is close to submitting his Supreme Court nomination to fill the vacancy left by Antonin Scalia last month.
According to a report from Reuters, Reid said that it was the "duty" of the Senate to hold a confirmation process on whomever Obama nominates, "which we will have in a matter of a week or so."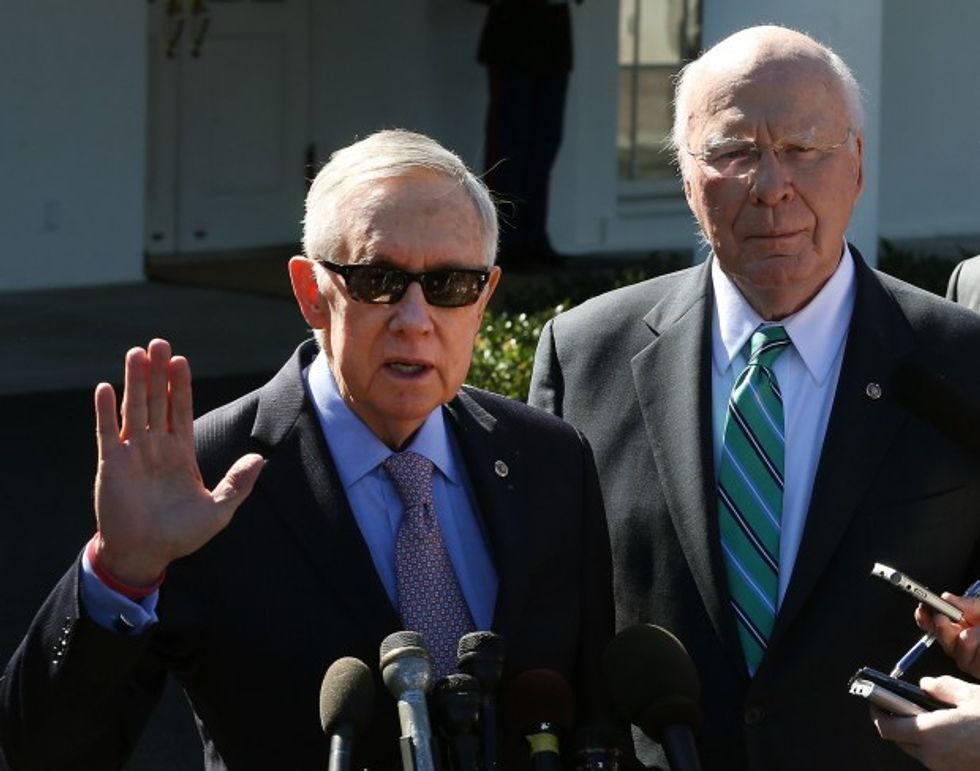 Senate Minority Leader Harry Reid (D-Nev.) speaks to the media after a meeting with President Barack Obama to discuss the vacancy on the U.S. Supreme Court at the White House Tuesday. (Getty Images/Mark Wilson)
However, despite Reid not giving any hints to whom Obama is planning to nominate, Senate Majority Leader Mitch McConnell (R-Ky.) reiterated his position that the Senate will not even consider Obama's nominee.
Wednesday's comments come one day after Obama met with Reid, McConnell and other top senators at the White House to discuss who should be nominated to fill the high court's vacancy.
McConnell has previously vowed that the Senate will not have a confirmation hearing until after the November general election.
—
Follow the author of this story on Twitter and Facebook:
[facebook //www.facebook.com/plugins/like.php?href=