Mitt Romney, the Republican Party's 2012 presidential nominee, is set to deliver a speech "on the state of the 2016 presidential race" Thursday morning.
The press release did not contain many details about what Romney will discuss in his address. However, the former Massachusetts governor is no fan of Republican presidential contender Donald Trump.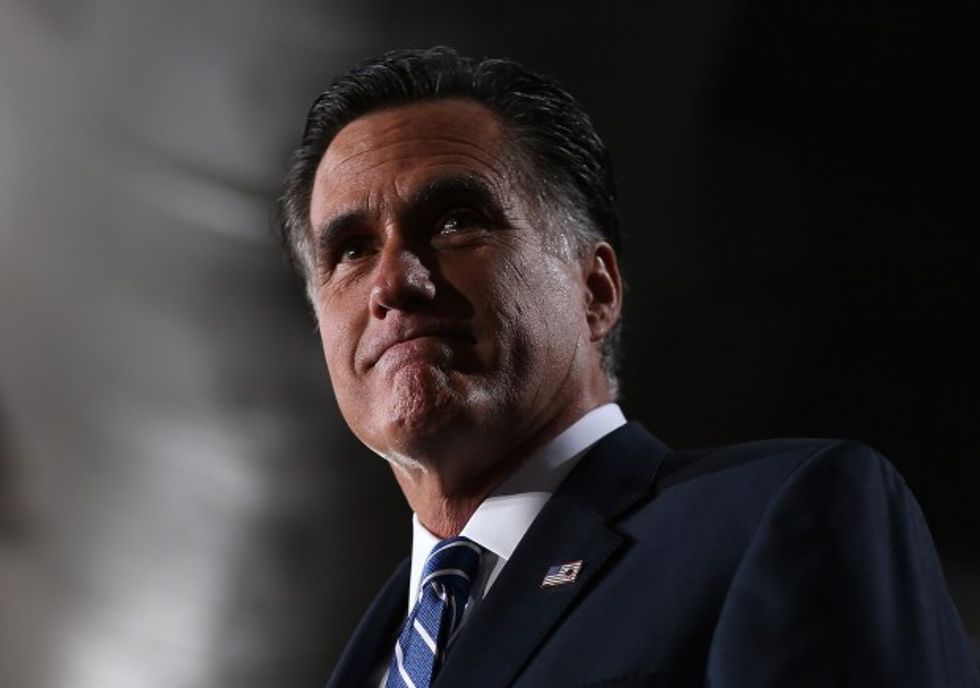 Justin Sullivan/Getty Images
A source close to Romney told CNN that Romney was expected to praise Sens. Marco Rubio and Ted Cruz, while criticizing current front-runner Donald Trump as the wrong candidate to lead the GOP.
An additional source told CNN Romney would be "going after Trump" in the speech.
Romney has been vocal in his opposition to the billionaire businessman, using his mantle as a leader in the Republican Party to call on Trump to release his tax returns, which he believes contains a "bombshell" that would be damaging to the GOP hopeful.
There have been several suggestions recently that Romney may still enter the 2016 presidential campaign or that he could become the party's nominee at a brokered convention this summer. However, Eric Fehrnstorm, Romney's former senior advisor, does not expect Romney to launch a White House bid.
Fehrnstorm told the Boston Herald that he finds it "hard to believe" that Romney would "parachute in on the premise that there's going to be an open convention." Rather, he confirmed that Romney is "discouraged and dismayed" with the GOP's direction and will be addressing those frustrations.
Romney's address will take place at the University of Utah in Salt Lake City and is expected to begin around 11:30 a.m. ET.
—
Follow the author of this story on Twitter: