Pastor Lucas Miles believes that people have been reading the Book of Job entirely wrong, arguing that a reinterpretation of the Hebrew translation changes the traditional understanding, specifically when it comes to perceptions about God's role in human suffering.
"I really challenge people in the book to take a look at Job and I think that's this pinnacle of 'God causes suffering in our life' sort of thinking," Miles, who is set to release his book "Good God" in March 8, recently told TheBlaze. "What I believe is that we've read it wrong."
Pointing to Job 1, the pastor recounted how the devil appears before God.
"God says to him, 'Have you considered my servant Job?' and Satan goes, 'Well, yeah … but he's got this hedge of protection around him. If you would just remove that then we'd really see if he trusts you and loves you,'" Miles said. "And God says, 'Very well then.'"
He said that the traditional reading of the passage makes it seem as though Satan is making a suggestion to God to do something, and that God then gives in. The problem, according to Miles, is that people would frame that same arrangement — if it involved the devil talking to a human being — as that person giving in to a suggestion from Satan; such an act would generally be likened to falling prey to temptation.
That in mind, Miles said, "We're reading something wrong."
Listen to the pastor explain his reasoning below (interview starts at the 38:00-minute mark):
Miles said that, in the Hebrew translation, the phrase "have you considered my servant Job" is not a suggestion and is more of an accusation, similar to a man confronting another man if he notices that he's looking at his wife.
"It changes God from the instigator — or the one allowing the problems in our lives — to being the protector," Miles said of his interpretation of the Hebrew text.
Miles said that he believes that God has "gotten a bad rap" over the years and that he "needs a publicist more than anybody," which is why the pastor set out to write "Good God" — a book that he hopes will help clear up some confusion that has been perpetuated about God.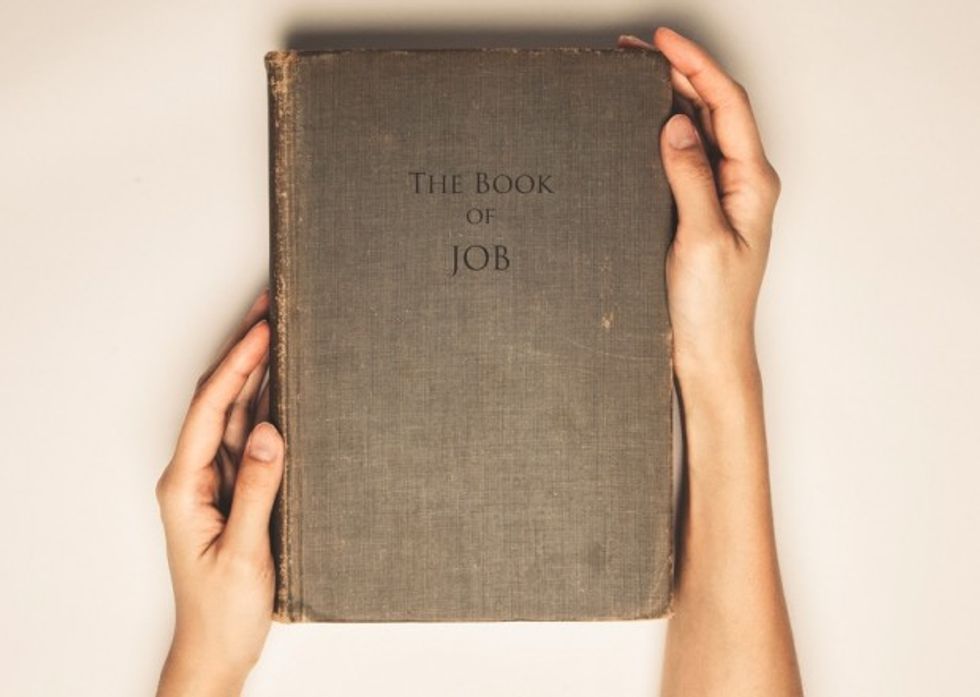 Photo credit: Shutterstock
"I think the church is more confused about the nature of God than they've ever been," he said. "My message is that God is not causing the pain in our life … and he's not allowing it either, and that really melts Christians' brains, because they're like, 'Well, what are you saying then?"
Miles said that God is not the cause of suffering and pain, that much of what unfolds is a result of the earthly realm and encouraged people to stop blaming the Almighty for their problems.
What do you think of Miles' assessment of the Job dialogue? Let us know below and find out more about "Good God."
--
Front page image via Shutterstock.com. 
--
Follow the author of this story on Twitter and Facebook: