Google has filed an application for a two-year license with the Federal Communications Commission to install radio transmitters in the New Mexico desert — but nobody seems to know why.
The company's highly secretive project, deemed SkyBender, uses drones at Spaceport America in southern New Mexico to test millimeter wave technology. It is reportedly paying $1,000 per day for 15,000 square feet of hangar space, ZDNet reported.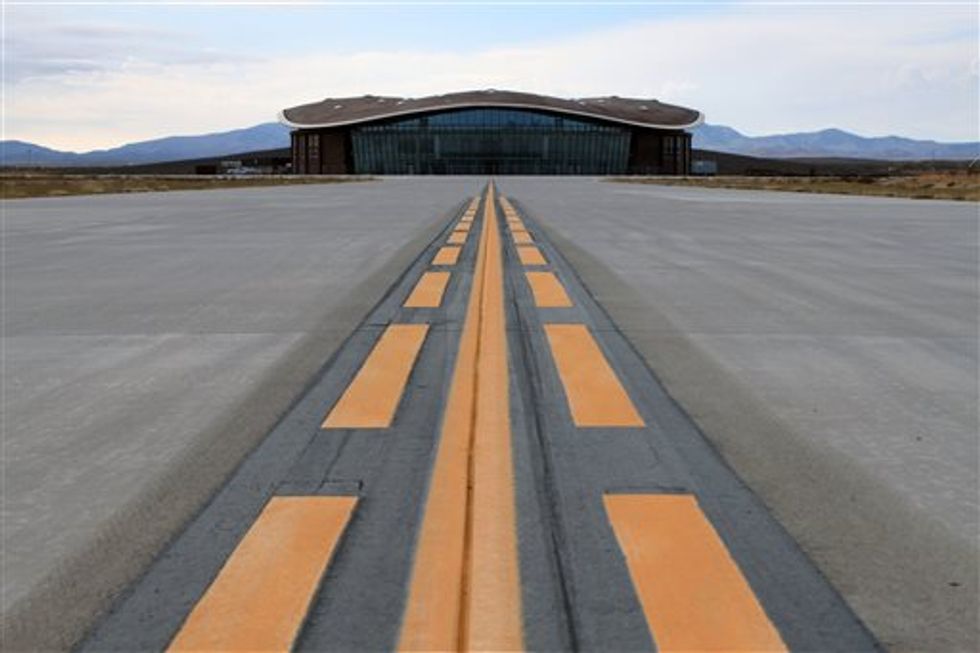 This Dec. 9, 2014, photo shows the taxiway leading to the hangar at Spaceport America in Upham, New Mexico. (AP Photo/Susan Montoya Bryan,File)
"Google requests confidential treatment of the following underlined text from Exhibit A that contains confidential and proprietary information regarding the proposed tests/experiments," the company stated in its FCC application, dated Feb. 23.
Google attempted to assure the federal agency that its tests would not cause harmful interference in other radio experiments. But as Hackaday pointed out, the transmitter that Google is planning to use has an effective radiated power near the maximum effective radiated power of some of the highest power FM radio stations in the United States.
Few other details were available from the publicly available FCC application, which was partially redacted.
A representative for Google did not immediately respond to a request for comment from TheBlaze.
(H/T: Popular Mechanics)