Republican presidential candidate Donald Trump canceled his scheduled appearance at the 2016 Conservative Political Action Conference because his campaign didn't want to follow the event's pre-determined set of "rules," American Conservative Union Chairman Matt Schlapp told TheBlaze.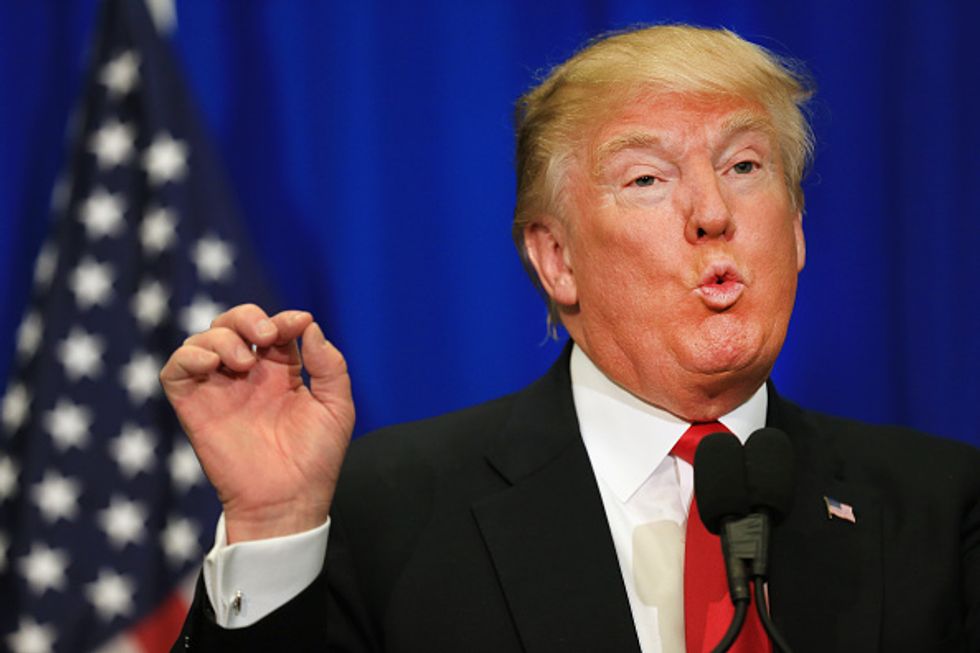 (Tom Pennington/Getty Images)
"At the end, they just didn't want to follow those rules, which is, you get to give your speech and then you have to answer questions — and they just didn't want to do that," he told "Pure Opelka" host Mike Opelka.
Schlapp said it wouldn't have been fair to other presidential candidates and others speaking at CPAC if the rules were altered for Trump.
"We're going to operate this operation with integrity," he added.
But Trump seemed to refute the claim in a tweet posted on Saturday, suggesting he would simply rather be campaigning.
I am in Kansas. Will be an exciting day. Big speech this morning in Wichita, and then go to caucus. Sorry CPAC (the format was fine!).

— Donald J. Trump (@realDonaldTrump) March 5, 2016
Listen to Schlapp's radio interview below:
---