Some parents of Pittsburgh high school students were troubled after hearing how the school conducted its "Diversity Day" event, held Friday.
Aggravated parents addressed Gateway High School board members at an emergency meeting Friday evening about an email they received regarding the event.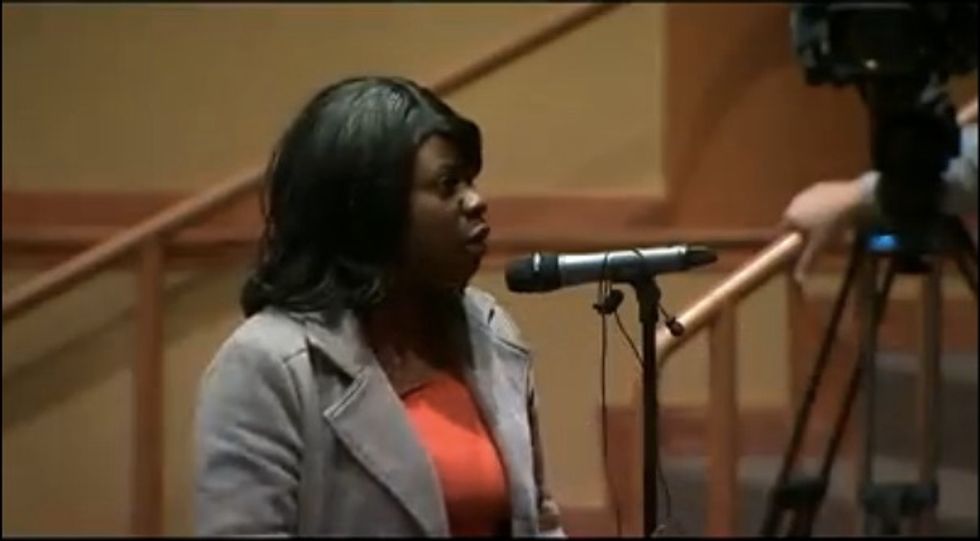 A Gateway High School parent addresses school board members about the pre-planned "Diversity Day" event created after an off-campus fight between two students occurred Tuesday. (Image source: WPXI-TV)
"Whoever gave you the idea that saying nothing up here was a good idea gave you really bad advice," one parent said to the board members after they declined to answer any questions, according to WPXI-TV.
Those who attended the emergency meeting demanded to know who composed and sent out emails and a Facebook post this week after an out-of-school fight broke out Tuesday at a local park.
The post, which has since been deleted, called for a "Diversity Day." Students were told to wear Gateway High shirts and "Black Lives Matter" shirts for the pre-planned event.
Parents said Friday that the post on an official district account added racial tension to what was originally a nonpolitical, juvenile dispute.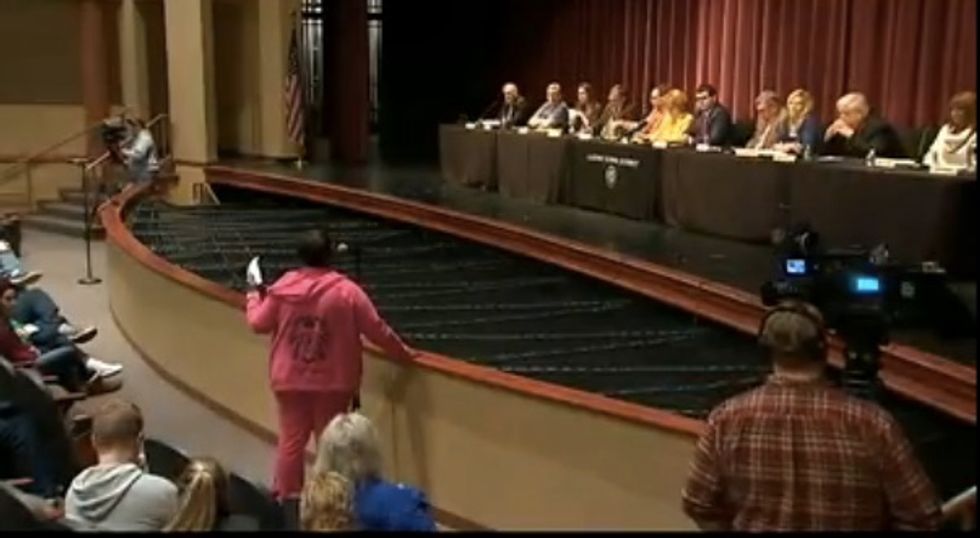 Image source: WPXI-TV
"The email, the phone call, the post: Y'all made it worse," another parent said.
Hundreds of students did not show up for class Friday following the announcement of the "Diversity Day." A rumor that began circulating alleged that white students who wore black shirts to school on Friday would be targeted, WPXI-TV reported.
"My daughter doesn't want to go here anymore. She wants to go to cyber-school," a parent said.
Gateway High board members asserted that the event was a personnel issue, and they were still investigating who sent out the emails and post.
Many of the parents at the emergency meeting Friday demanded the removal of the superintendent and assistant superintendent.
Board members claimed they didn't know that the district sent out the email and post about the event. They assured parents that it was safe for students to go to school on Monday.
Watch:
(H/T: WPXI-TV)