Recently released dashcam video from a police cruiser in Roselle, Illinois, shows a car slowly traveling through the small town with a 15-foot tree sticking out of the front bumper.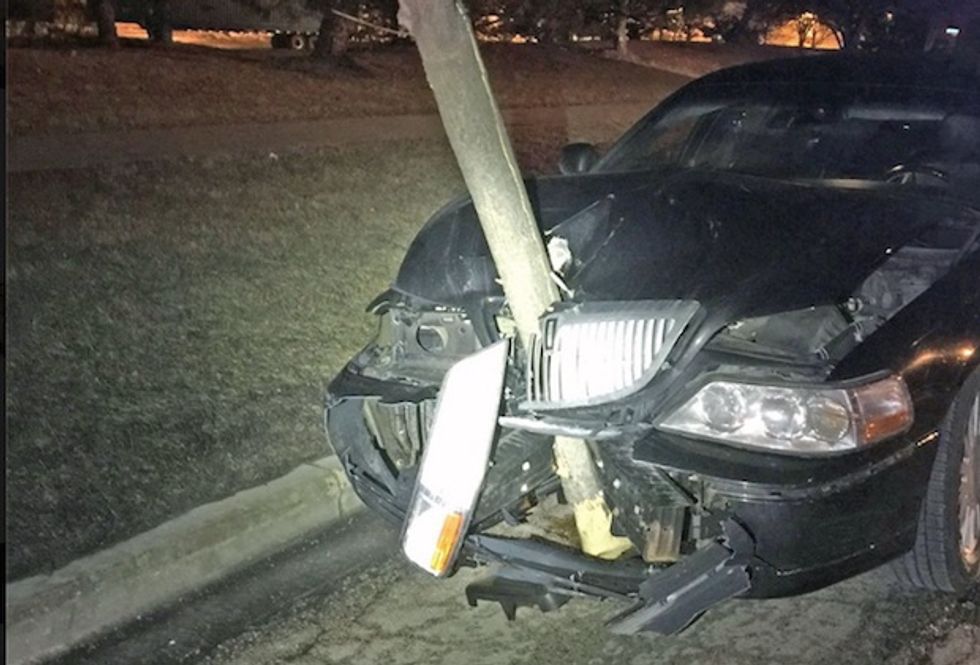 Image source: Facebook/Roselle Police Department
The officer in the patrol car immediately turned around and pulled the car over to investigate.
The incident occurred in late January, but the video was just posted on the Roselle Police Department's Facebook page Monday.
The Facebook post reads:
The first portion of the video is in slow-motion and shows the car traveling in the opposite direction; the second portion shows the officer trying to stop the car and then as he approaches the driver. Yes, it is true and it happened!

DON'T DRINK AND DRIVE!
The driver was arrested for driving under the influence.
Watch the dashcam video.
Since we are new to Facebook, we were not quite sure what to expect from our post. We have received requests to post the video from this call. Some just didn't believe it was true, so we have attached a short video of this call.The first portion of the video is in slow-motion and shows the car traveling in the opposite direction; the second portion shows the officer trying to stop the car and then as he approaches the driver. Yes, it is true and it happened! DON'T DRINK AND DRIVE!

Posted by Roselle Police Department on Monday, March 7, 2016
—
Follow the author of this story on Twitter and Facebook: