A pro-life congresswoman wrote an open letter to actress and producer Amy Brenneman on Tuesday about a recent op-ed she wrote in favor of abortion.
"Dear Amy," Rep. Diane Black (R-Tenn.) began. "I read with interest your February 29th column in Cosmopolitan magazine about your personal experience with abortion. While we approach this sensitive issue from different viewpoints, I thank you for sharing your story. I agree that women, regardless of their opinion, should talk honestly about this matter. I also know that some who, like me, identify as pro-life and oppose abortion have not always conveyed that opinion with the compassion and empathy that should be afforded to this topic on both sides of the debate, and for that I am sorry."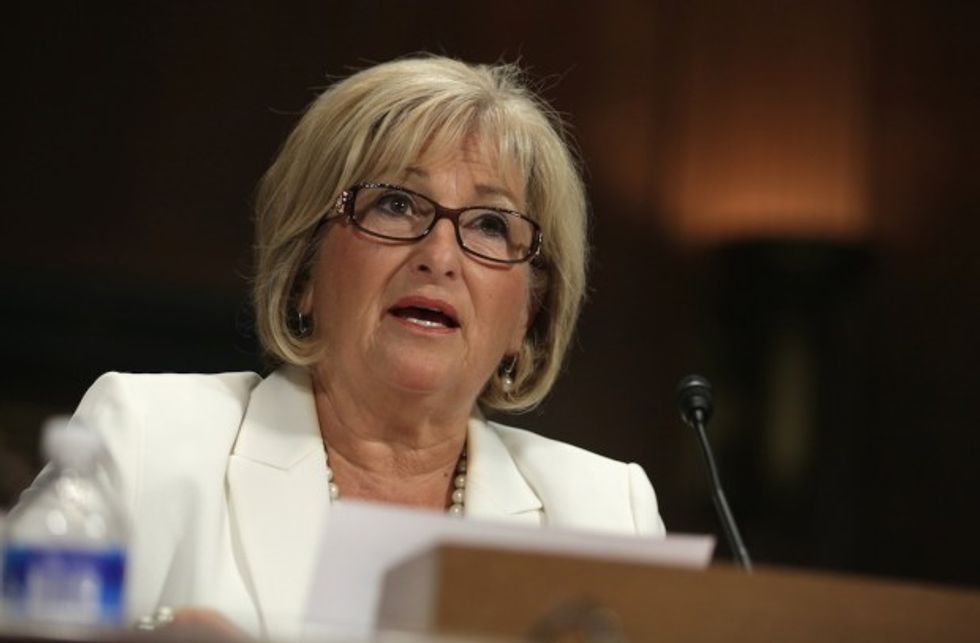 Rep. Diane Black (R-Tenn.) testifies during a hearing before the Senate Judiciary Committee on Capitol Hill in Washington, D.C. (Alex Wong/Getty Images)
"Like you, I know what it is like to be single, pregnant, and uncertain of what the future holds," Black continued. "Later, in my career as an emergency room nurse, I met other young women in this same precarious position. I believe that the pro-life community has a responsibility to those women. It is why I have long supported the work of my local crisis local pregnancy center and other nonprofits that offer real, tangible help to women in this very situation — everything from diapers and formula to counseling and prayer."
Brenneman wrote an op-ed for Cosmopolitan about her "absolutely uneventful" abortion story, arguing that the procedure is "a necessary component of responsible family planning."
"I have never, not for one moment, regretted my abortion," Brenneman wrote, adding, "It has left no scars."
Black responded, "When we frame abortion as a means of female empowerment, we don't tell the full story."
"I want every young girl, including my two granddaughters, to be able to — as you say — 'choose their destiny.' I believe that protecting those rights, however, starts with protecting the most foundational right of all: the right of a preborn, human being with a beating heart to see the light of day," Black's letter continued. "A young woman cannot choose her destiny if her life is cut short in the womb."
Brenneman was recently included in an amicus brief for Whole Woman's Health v. Hellerstedt, a case before the Supreme Court over a Texas law that implemented new regulations on abortion clinics.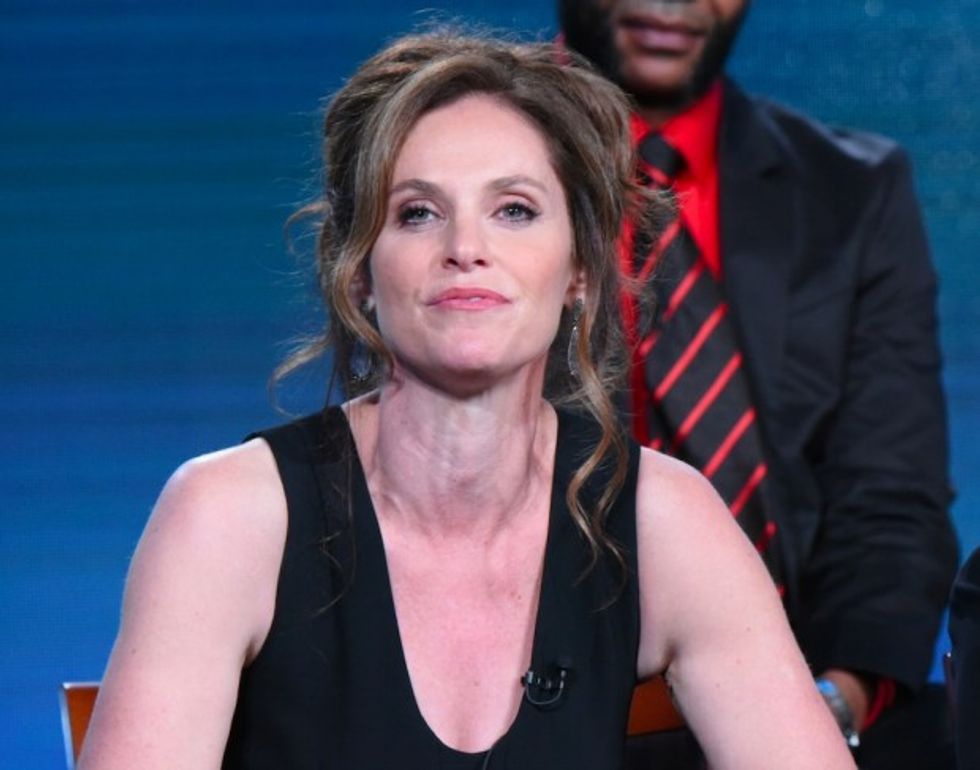 Amy Brenneman participates in the "Heartbeat" panel at the NBCUniversal Winter TCA Jan. 13 in Pasadena, California. (Richard Shotwell/Invision/AP)
Brenneman wrote that the Texas law "targets abortion providers with onerous and unnecessary restrictions," but Black contends that isn't the case.
Black wrote that the law implements "commonsense standards."
"As you know, the disputed Texas law has two key provisions," Black wrote. "First, it requires abortionists to have admitting privileges at a hospital within 30 miles so that a patient receiving an abortion can be quickly transferred in the event of complications and, secondly, it requires abortion clinics to abide by the same safety standards and licensing requirements as other outpatient surgery centers in the state. To be clear, the law does not attempt to illegalize abortion at any stage of pregnancy."
"I passionately believe in protecting the unborn, but I also believe equal attention must be devoted to protecting their mothers," Black continued. "While I disagree with the choice of abortion, I do not believe any woman should lose her life at the hands of an unregulated, unsafe abortion clinic or a fly-by-night abortion doctor. That is what this law aims to prevent."
The Supreme Court heard oral arguments for Whole Woman's Health v. Hellerstedt last week. Black spoke to pro-life protesters at a rally outside the Court during oral arguments.
.@RepDianeBlack: "protect women and protect life." https://t.co/CnFZsec1if

— Kate Scanlon (@Kate Scanlon)1456929330.0
—
Follow Kate Scanlon (@kgscanlon) on Twitter