The Florida Senate passed House Bill 1411 Wednesday, legislation that would implement new regulations on abortion clinics.
The legislation, which is similar to a law passed in Texas that is currently being reviewed by the U.S. Supreme Court, would implement new regulations on abortion clinics, such as requiring doctors performing abortions to have admitting privileges at a nearby hospital.
The bill would also bar the state from contracting with abortion providers.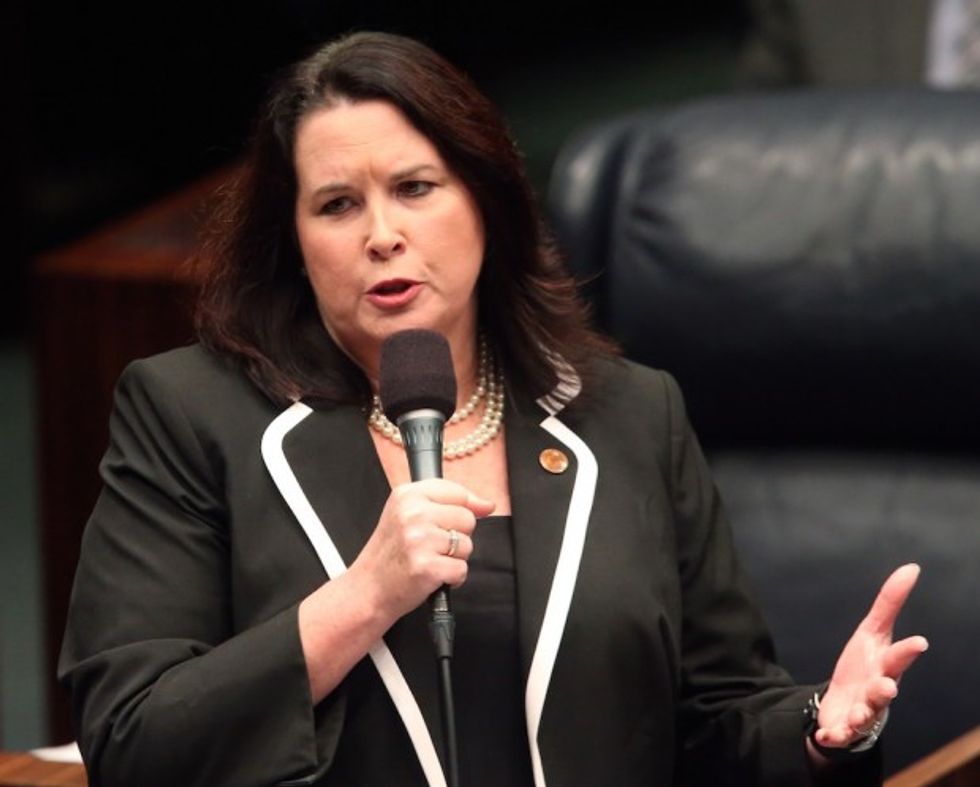 State Sen. Kelli Stargel (R) speaks on an abortion bill during session Wednesday in Tallahassee. (AP Photo/Steve Cannon)
The state Senate passed the bill 24-15. The state House passed the legislation last week. It's now headed to Republican Gov. Rick Scott for consideration.
"It is not a bill that restricts a woman's right to choose," state Sen. Kelli Stargel (R) told the Associated Press. "It's getting the same level of care that she would have if she walked into any other clinic."
Republican Sen. Aaron Bean told the AP that the bill will prevent state funds from contributing to the revenue of abortion clinics. "We pay their light bill, we pay their salaries, we pay all kinds of things when the state contracts with these clinics," he said. "Let's get Florida out of the abortion business."
If signed into law, the bill would prevent public funds from going to Planned Parenthood, the nation's largest abortion provider.
Democratic Sen. Arthenia Joyner told the AP that the bill is part of a "witch hunt" against Planned Parenthood. "It is not about protecting life," she said. "What it is, is the latest attack on a woman's right, a woman's freedom to control her own destiny and make up her mind about her own body without government officials telling her what to do."
Cecile Richards, president of Planned Parenthood, vowed to fight the legislation. "As a health care provider, Planned Parenthood knows how laws like this leave women devastated," Richards said in a statement. "Women in Texas have been forced to drive hundreds of miles to access abortion, or self-induce abortion without medical supervision. Now Florida is poised to follow Texas' shameless example. At Planned Parenthood, our doors are open. We are here for our patients and will fight this with everything we've got."
At press time, Scott had yet to comment on whether he will sign the legislation. A spokeswoman for the governor told the AP that he will review the legislation when it reaches his desk.