WASHINGTON (AP) — A day after authorities in Washington confirmed an autopsy shows blunt force trauma caused the death of a former aide to the Russian president, Russian officials say they've been requesting information about the probe without results.
Foreign ministry spokeswoman Maria Zakharova said in a Facebook post Friday that the Russian Embassy made multiple requests for information about the investigation into the death of Mikhail Lesin, Russian President Vladimir Putin's former press minister, and received no substantive material.
Lesin's body was found at the Doyle Dupont Circle Hotel in November.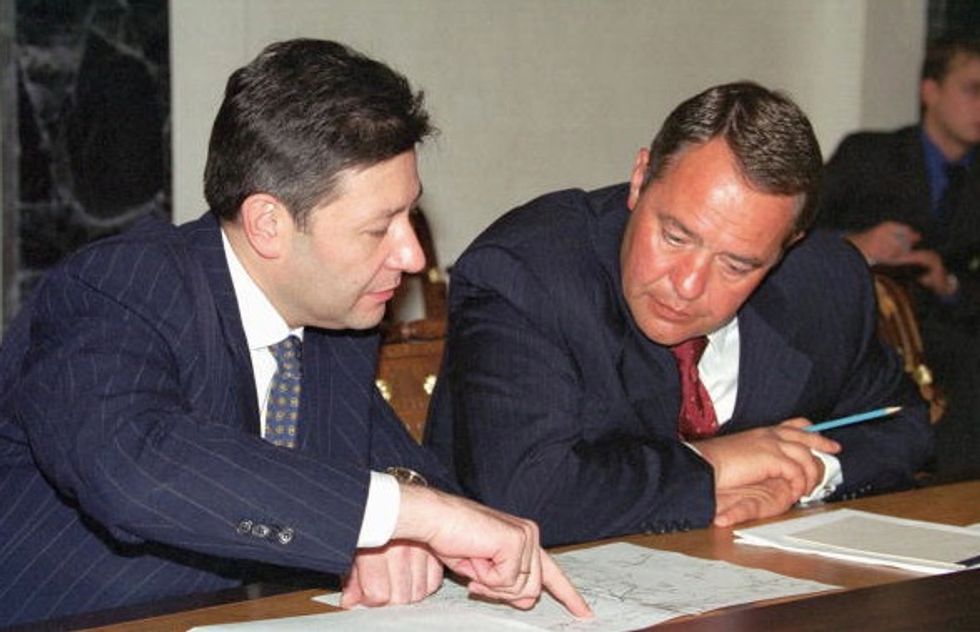 Mikhail Lesin (right), minister of press, television and radio broadcasting, is shown studying documents on Aug. 28, 2000, during a meeting headed by Russian President Vladimir Putin at the Kremlin in Moscow. (AFP/Getty Images)
District of Columbia police spokesman Officer Hugh Carew confirmed the autopsy results show the cause of Lesin's death was blunt force trauma to the head, but the manner of death was undetermined. Police continue to investigate Lesin's death, he said.
The D.C. Medical Examiner's Office said in a statement that other contributing causes were blunt force injuries of the neck, torso, arms and legs.
Zakharova wrote that "Russian authorities will send a request to the Americans for international legal assistance."
Russian media had reported that Lesin suffered a heart attack, citing relatives.
Lesin was a media adviser to Putin who helped found the English-language news service Russia Today.