A British man's Facebook post is going viral after he delivered a Yelp-style review of his recent stay in his local jailhouse.
According to the Daily Mail, Christian Willoughby was locked-up in the Grimsby police station in Lincolnshire. While inside his cell, he took several photos of himself, his cell and his jailhouse meal using an electronic device that was somehow not confiscated from him.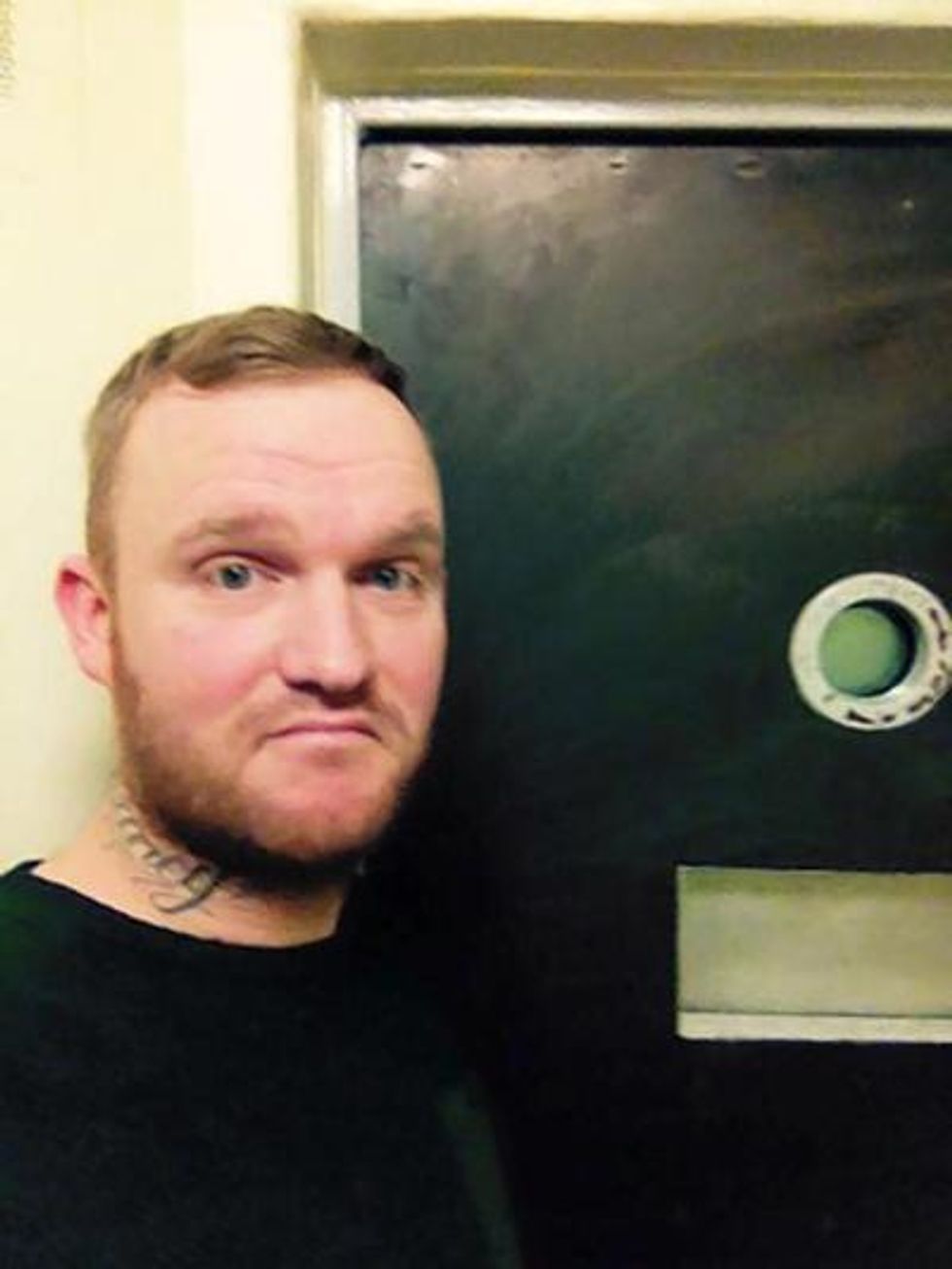 Christian Willoughby (Image via Facebook/Christian Willoughby)
"I've given this place 4 stars," Willoughby wrote on Facebook Wednesday morning. He was able to capture at least six images.
The "room was nice," Willoughby said, adding that the "minimalistic idea" was a "nice touch."
"Ideal place for winding down after a hard day," he wrote. "I'd definitely come back."
The Daily Mail notes that Willoughby might have to go back, given that he somehow smuggled the electronic device, which he identified as an iPad, into his cell with him. Humberside Police told the British news organization that they're investigating the incident as a "breach of security."
As of Friday afternoon, Willoughby's post had received more than 6,000 shares.
(H/T: New York Daily News)
—
Follow the author of this story on Twitter and Facebook:
[facebook //www.facebook.com/plugins/like.php?href=