A U.S. intelligence source says that the individual who helped set up Hillary Clinton's personal email server at her home in Chappaqua, New York, is a "devastating witness," as the FBI continues its investigation into the presidential candidate's unique email arrangement while secretary of state.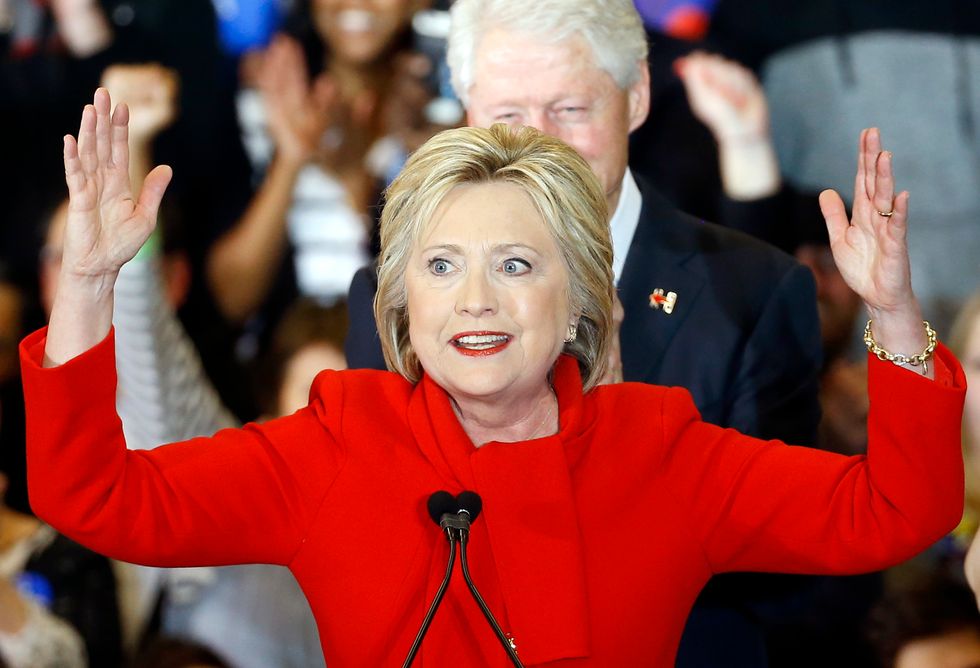 Hillary Clinton speaks during a caucus night rally at Drake University in Des Moines, Iowa, Feb. 1. (AP/Patrick Semansky)
Bryan Pagliano was granted immunity by the Justice Department earlier this month after pleading the Fifth Amendment before a congressional committee, as TheBlaze previously reported.
"Bryan Pagliano is a devastating witness and, as the webmaster, knows exactly who had access to [Clinton's] computer and devices at specific times. His importance to this case cannot be over-emphasized," a source told Fox News Friday.
Pagliano spoke with the FBI on a "limited basis" and is playing a "peripheral" role in the overall investigation, as officials try to fill in gaps in their narrative, including which emails were sent when and from which devices they were sent.
As the IT staffer who set up the server, Pagliano offers a unique perspective without the fear of consequences for potential crimes that may have been committed.
Clinton has repeatedly claimed that she never sent any emails that were "marked classified," but as Fox News' Catherine Herridge pointed out, "classification is based on content, not markings."
It's possible that Clinton could face indictment, but when faced with that prospect at the Democratic presidential debate Wednesday, Clinton refused to entertain the notion.
Asked if she would drop out of the presidential race if she's indicted, Clinton answered, "Oh goodness! That is not going to happen."
"I'm not even answering that question," Clinton told Univision host Jorge Ramos.
—
Follow the author of this story on Twitter and Facebook: