Rep. Diane Black (R-Tenn.) doesn't want to see "any woman live in shame or guilt for having an abortion," but she believes that women "deserve the truth," telling The Church Boys podcast about why she recently penned an open letter to actress Amy Brenneman.
"I think we have to reach women with the truth," she said. "And the truth is abortion is not responsible family planning."
Black was in the headlines this week after publishing her letter to Brenneman, who plays Laurie Garvey in "The Leftovers," in response to the actress' recent Cosmopolitan op-ed in which she explained why she believes that having an abortion at age 21 was the "right decision."
Listen to what Black had to say about abortion below:
"I had an abortion," Brenneman wrote. "I am simply one of millions of women who have exercised this constitutionally protected right, and according to recent data, I am part of the 95 percent of women who do not regret their choice."
Here's a portion of Black's open letter response in which she directly responded to Brenneman, saying that she "passionately believes in protecting the unborn," as published by Fox News:
Like you, I know what it is like to be single, pregnant, and uncertain of what the future holds.

I was carrying my youngest child to term when my first husband left me amid the demons of alcoholism.

Later, in my career as an emergency room nurse, I met other young women in this same precarious position. I believe that the pro-life community has a responsibility to those women. It is why I have long supported the work of my local crisis local pregnancy center and other nonprofits that offer real, tangible help to women in this very situation – everything from diapers and formula to counseling and prayer.
Black — who was a nurse for more than 40 years before becoming a congresswoman — told The Church Boys that she has worked with many women who have needed counseling to cope with their abortion decision.
"They felt badly that they didn't have all the information that they needed and that they made a choice that later, if they would have had the information that they should have had ... that they wouldn't be in the situation where they are in their life," she said, calling abortion a "heartbreaking decision."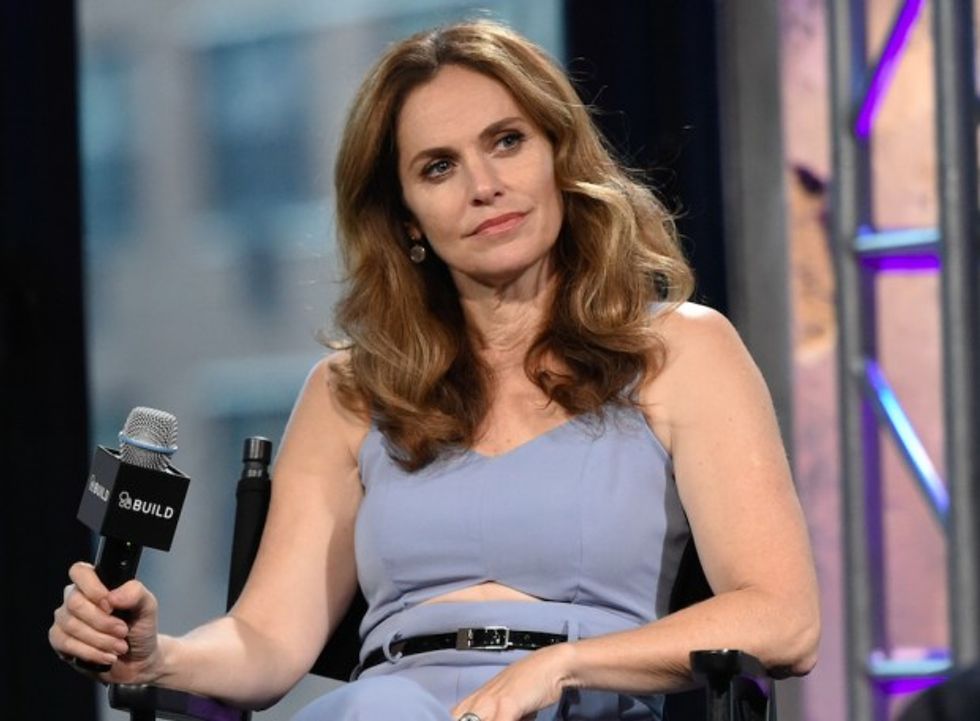 Actress Amy Brenneman participates in AOL's BUILD Speaker Series to discuss HBO's "The Leftovers", at AOL Studios on Friday, Oct. 16, 2015, in New York. (Photo by Evan Agostini/Invision/AP)
Black continued, "It ends one life and, in many cases, damages the other."
In the end, the congresswoman said that it is absolutely essential that women have all of the information that they need to make an informed decision about abortion — something that she believes is currently lacking.
"When they go into the abortion clinics ... they're not getting all the good information that you would give someone in any normal medical procedure," Black continued. "[We should] be sure that women do understand that they have the right to ask the questions, they have the right to get those answers that they need to make those informed decisions."
Black's open letter and her interview with The Church Boys followed Brenneman saying that she has never felt contrition over her abortion, as it enabled her to continue her education and to later build a stable life with her husband that was more conducive to having and raising children.
"I have never, not for one moment, regretted my abortion," Brenneman wrote.
--
Follow the author of this story on Twitter and Facebook: