Leap year just gave us an extra day. Less than two weeks later, we're already giving an hour of it back. It's time again to spring ahead, time to turn our clocks one hour forward to adapt to Daylight Saving Time.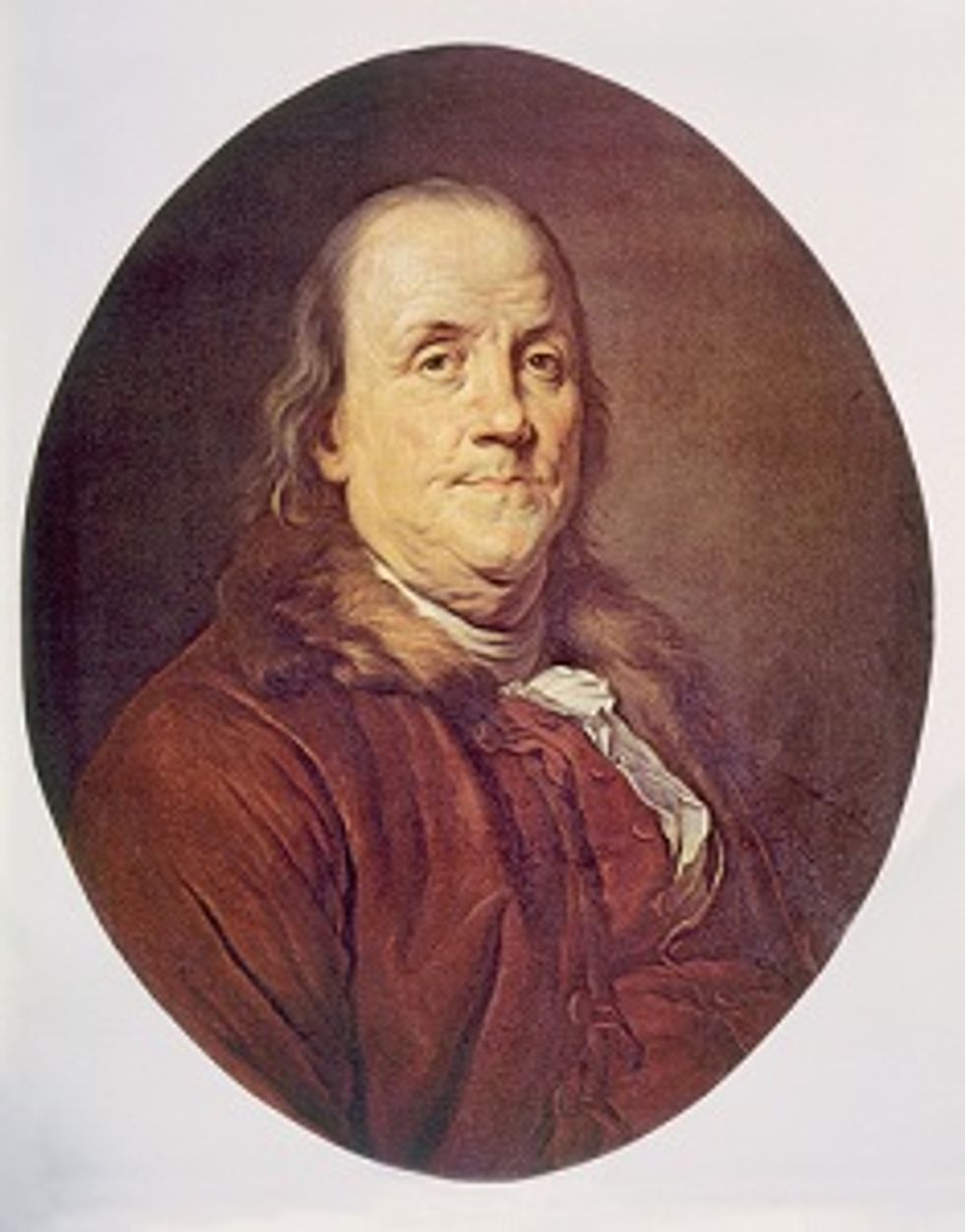 Photo credit: Shutterstock
Most everyone credits Benjamin Franklin with the idea, but how many know Franklin initially suggested saving light in jest?
Franklin conceived the "invention" of using time and light more effectively during his nine years as the French ambassador, pitching it as a letter to the editor in The Journal of Paris in 1784: "An Economical Project for Diminishing the Cost of Light." Bear in mind, before light bulbs and electrical power, the cost of light involved candle wax.
Franklin calculated the total savings for about half a pound of candles per family per night. Based on 183 nights, he summed up savings for the city to be 96,075,000 livres tournois -- about $200 million in today's dollars. According to Franklin, "an immense sum that the city of Paris might save every year, by the economy of using sunshine instead of candles."
On the face of it, Franklin's push for economy of scale warranted serious consideration. However, Franklin's own reasoning unmasks his tongue-in-cheek recommendation in a debate with a "learned natural philosopher."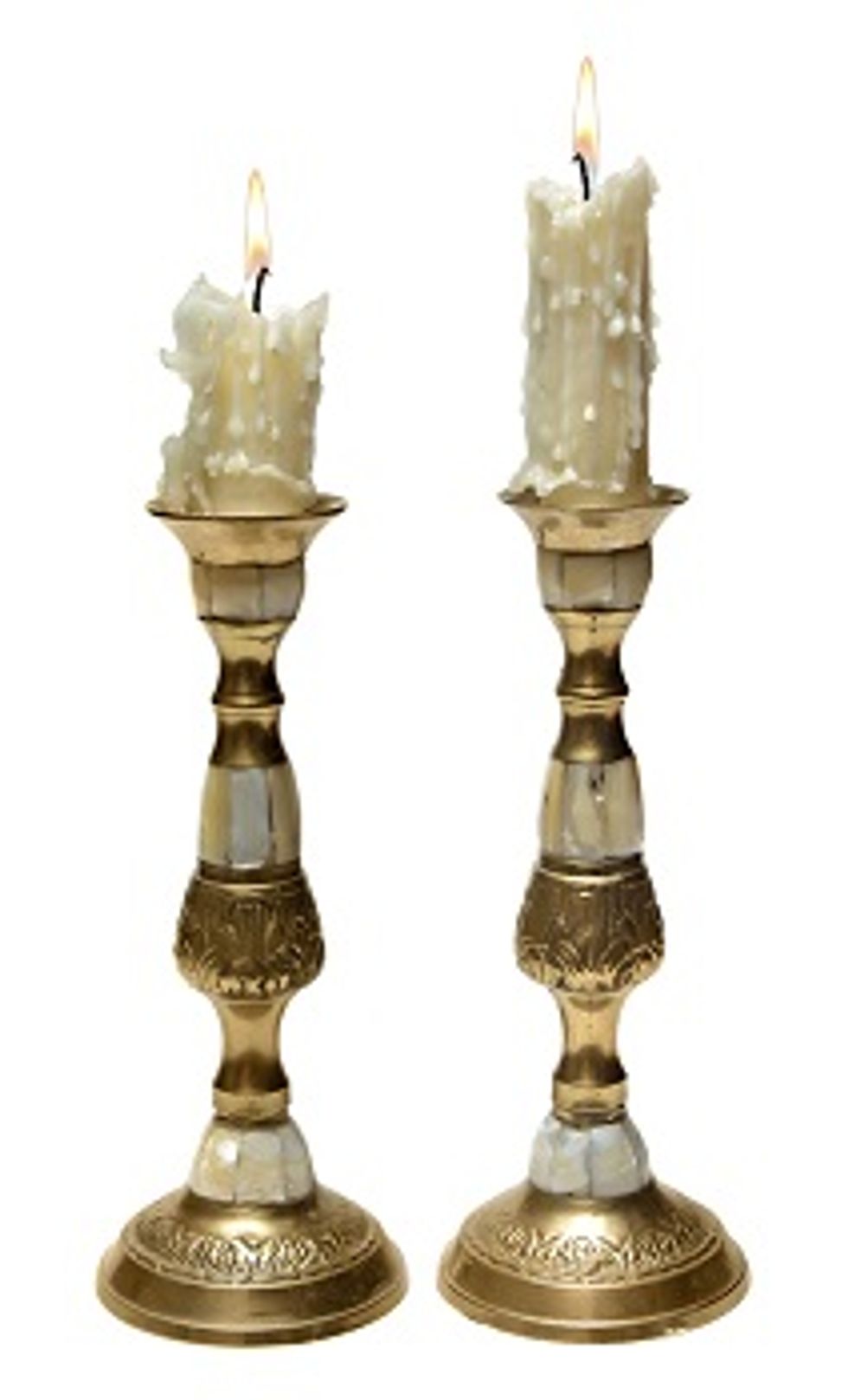 Photo credit: Shutterstock
Franklin claimed that because his shutters were accidentally left open one night when he went to bed, noises from the street and the sun coming in through the window woke him up much too early the next morning. But the philosopher countered, saying that it wasn't the light of the sun peeking in that woke up Franklin — it was the darkness pouring out.
To acclimate Parisians to the change, Franklin suggested the following:
Every morning, as soon as the sun rises, let all the bells in every church be set ringing; and if that is not sufficient? Let cannon be fired in every street, to wake the sluggards effectually, and make them open their eyes to see their true interest.
Acknowledging that men of old also knew that the sun rose earlier in the spring, Franklin glibly claimed that the ancients did not realize that the sun lit up the sky the very moment it rose. It was the astute Franklin who discovered this astonishing fact.
After Franklin, two others earnestly pursued advancement of adjusting clocks to take advantage of daylight. George Hudson, an entomologist in New Zealand in the late 1800s, wanted more time to collect his bugs. In 1907, British builder and outdoor sportsman William Willett vigorously championed the idea. Willett, however, passed away before Daylight Saving Time was formally adopted in 1916, first in Germany, then in Great Britain. (April 30 marks the 100th anniversary of DST.)
America lagged a couple years behind in its implementation of this time-saving idea. First applied in 1918, DST was so unpopular Congress repealed it the very next year, overriding a veto by President Woodrow Wilson.
During WWII, President Franklin Roosevelt instituted what he called "War Time." But following 1945, individual states decided how they wanted to handle the time switch-up.
Finally, most of the time confusion in this country was straightened out with something called "The Uniform Time Act" in 1966 — which was amended in 1994.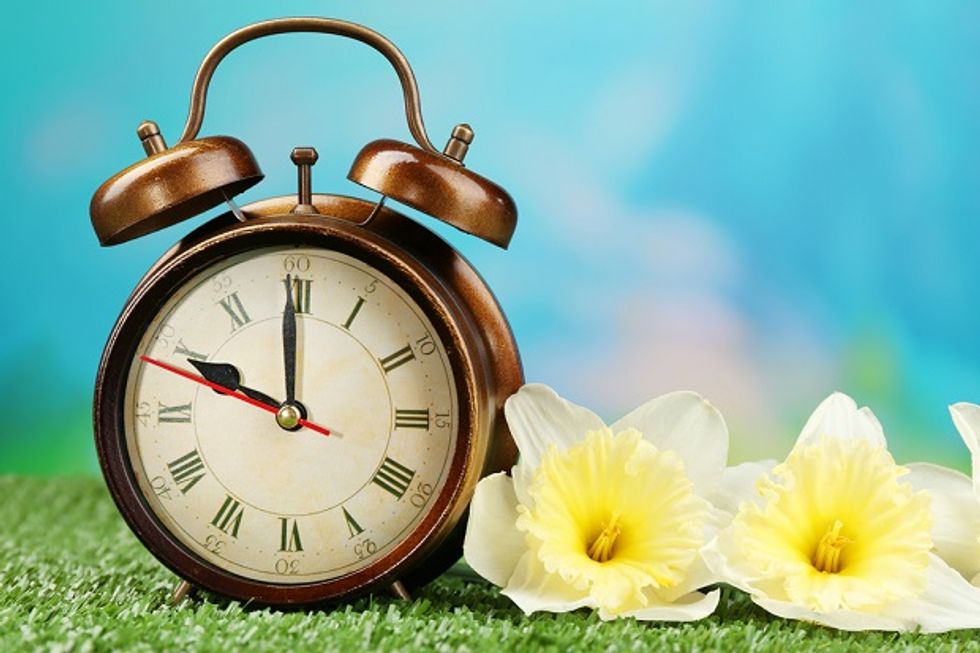 Photo credit: Shutterstock
Thus, wise use of time that began with the Founding Father who said, "Early to bed, early to rise, makes a man healthy, wealthy and wise," has taken many turns through the years, and people continue to debate the effectiveness of DST.
Bottom line: Even though most devices that include a clock automatically make the time-change, for those that don't, be sure to "spring" them an hour ahead before touching head to pillow Saturday night.
Listen to a discussion of Daylight Saving Time heard on TheBlaze Radio.
__
Front page photo courtesy of Shuttershock.