Catholic Memorial School and Newton North High School played a basketball game Friday night in the suburbs of Boston, but it seems the game was anything but sportsmanlike.
In the end, Catholic Memorial won the game 77-73. However, before winning, they reportedly shouted anti-semitic epithets at their opponents.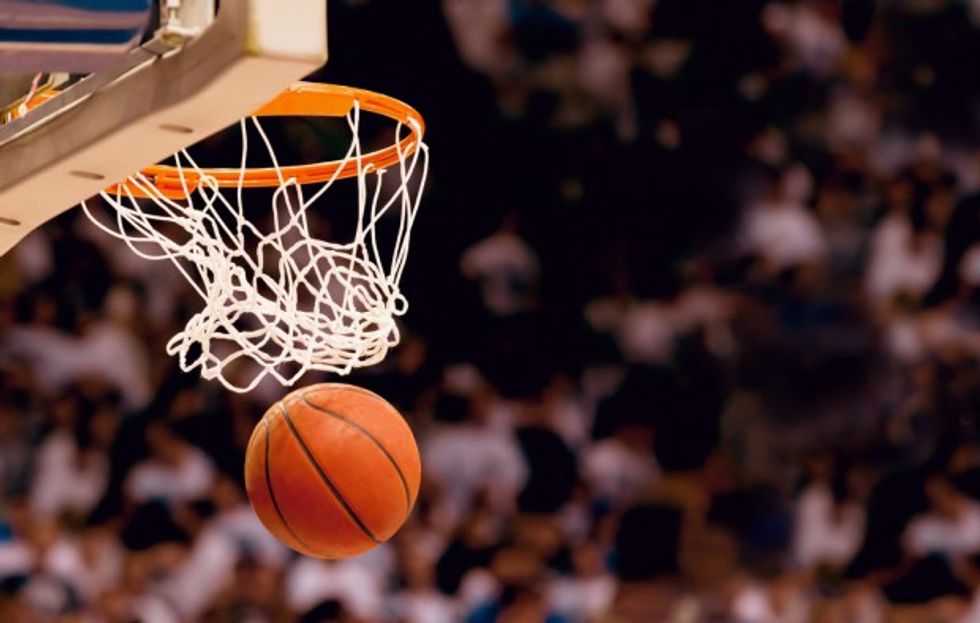 Image credit: Shutterstock
"You killed Jesus!" shouted about 50 to 75 Catholic Memorial students, according to the Boston Globe. "Sausage fest!" others were heard chanting.
After hearing the mean-spirited taunts, the Newton North students fell silent with looks of surprise and anger overtaking their faces.
"I found it chilling," Newton superintendent David Fleishman, who arrived at the game, which was held at Newton South High School, about 20 minutes late.
Fleishman said he was immediately approached by a visibly disturbed parent who told him she was shaken.
"In my mind, this is incredibly upsetting and troubling, and they have a lot of work to do at Catholic Memorial," he said.
Fleishman contacted the Anti-Defemation League about the issue, and told the Globe that Newton students would discuss the incident at school Monday. In addition, Newton officials said they will also discuss Newton fans' use of jokes referencing male anatomy, which Fleishman admitted can also be offensive.
The president of Catholic Memorial issued a statement Saturday condemning the "abhorrent behavior" of his students and promising to work toward ending it.
"Catholic Memorial School is deeply disturbed by the behavior of a group of student spectators who made an unacceptable chant Friday night while playing Newton North High School," he said.
The president went on to clarify that faculty and staff "acted immediately" to end the racist chants, adding that Catholic Memorial pupils were reprimanded and each student was required to personally apologize to the Newton North principle.
"We have been the subject of hurtful chants as well and we will work diligently within our own community and with other schools to end this abhorrent behavior," The Catholic Memorial president continued. "Catholic Memorial School believes deeply that intolerance, of any kind, is unacceptable. We apologize for the actions of our students and we will continue to strenuously address this issue within our community."
Fleishman confirmed that the moment the anti-Jewish chants were heard, Catholic Memorial administration moved in to stop it.
Newton North basketball team captain Nate Hollenberg, 18, said he heard the chants start when the teams were warming up, but didn't know what they were saying until his parents told him at the end of the game.
"They might not have meant it so personally, but you should think about things before you speak," Hollenberg, who is Jewish, said. "That hurts. They're coming at my religion, at who I am, a big part of me. That's just not right."
Doug Haslam, the father of one Newton North senior, said he has been attending games for years and has frequently heard anti-Jewish chants. However, he said he had never heard chants about killing Jesus until Friday.
"There's a lot of rowdy, rambunctious, probably crude and obnoxious chants, but there's usually a line, and students rarely cross it," he said. "When they do, there are repercussions."
One Catholic Memorial alumnus, who spoke to the Globe on condition of anonymity, said he never expected to hear anti-semitic chants from his alma mater's students, adding that he was ashamed of their actions.
"I felt deeply embarrassed," he said when he later heard about what happened.
Anti-semitism has been a concern for Newton North recently, as three cases of anti-Jewish graffiti were reported in recent months at F.A. Day Middle School. One of those incidents results in "Burn the Jews" being emblazoned across the wall of the boys bathroom.
—
Follow the author of this story on Twitter: