"This messaged was paid for by Hillary Clinton. Feel the Bern — for her."
This week "Saturday Night Live" targeted Democratic presidential front-runner Hillary Clinton, portraying the former secretary of state as a candidate so eager for votes that she would literally transform who she is in order to win more supporters.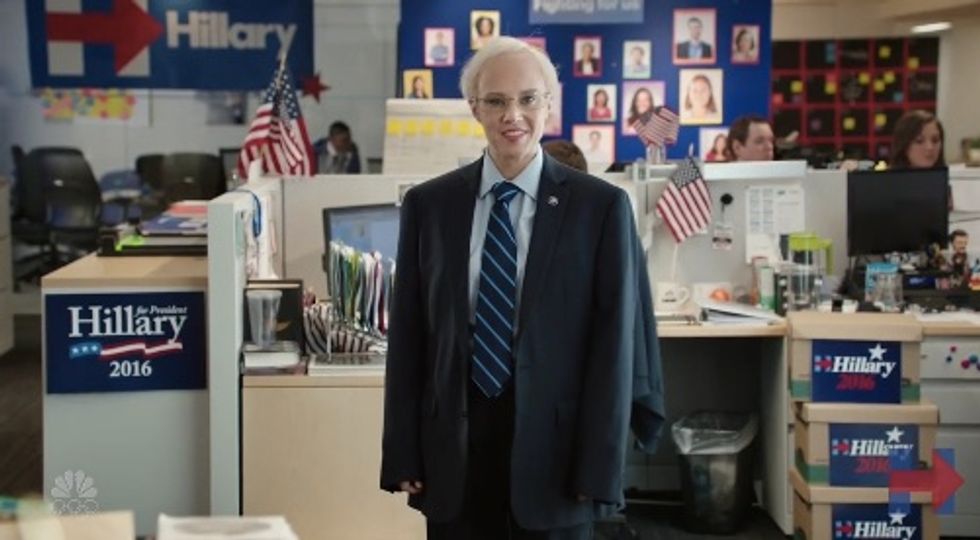 Image via Twitter/SNL
Voters saw just how extreme Clinton could get in order to prove that she is the people's candidate when the show's designated Hillary impersonator, Kate McKinnon, actually transformed into Vermont Sen. Bernie.
#FeelTheBern for her. #ArianaOnSNLhttps://t.co/aE2PHbAzJt

— Saturday Night Live (@nbcsnl) March 13, 2016
"There's a lot of work to be done, and that is why I'm sick and tired of hearing about my own damn emails!" McKinnon says in a voice that at first sounds like Clinton, but gradually shifts to full-on Bernie voice.
Watch the full ad: