As atheists gear up for the Reason Rally 2016 — a massive event planned in Washington D.C. on June 4 that will bring together atheists, agnostics and those unaffiliated with a faith for a secular revival of sorts — they are announcing plans to take aim at abstinence-only education.
Event organizers said in a press release on Wednesday that members of Congress will potentially be "inundated" on June 2-3 by a large group of "voters who don't want religion to guide public policy."
Atheists, agnostics and "nones" visiting Washington D.C. to participate in the Reason Rally and the preceding "Advocacy Days" — two days that will focus on intense congressional lobbying — will be encouraged to push politicians to fund only "evidence-based sex education."
"The federal government still funds abstinence-only sex ed programs that actually increase teenage pregnancy, according to the [NIH]. To Reason Rally supporters, that makes no sense at all," the press release read. "They want public money spent on programs that work so, for two days, atheists, secular humanists and 'nones' ... will be walking the Halls of Congress, knocking on doors, and making their power as a voting bloc known."
Those who wish to attend the "Advocacy Days" portion of the Reason Rally will be trained on effective lobbying techniques and will be given information on sex ed that is pertinent to the funding debate, with the goal of sending at least one atheist, agnostic or "none" out to visit the office of each member of Congress.
It's a tactic that organizers believe will help bolster the political position and power of today's atheist and agnostic cohort.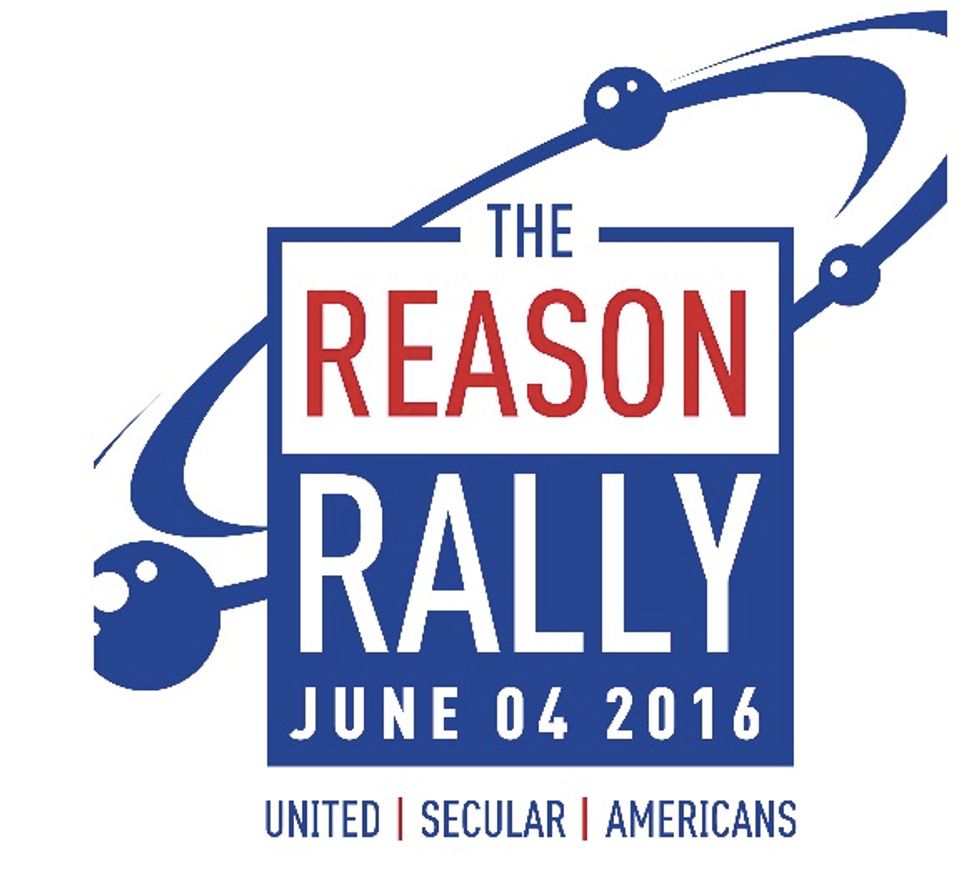 Reason Rally/Twitter
"In-person lobbying from constituents is still the most effective method for reaching elected officials," Lyz Liddell, executive director of Reason Rally, said in a statement. "We need secular and nonreligious people to speak up and tell their elected officials that they are paying attention to the issues and voting."
As TheBlaze previously reported, Freedom From Religion Foundation co-presidents Annie Laurie Gaylor and Dan Barker sent a letter to President Barack Obama last month, asking him to court and give credence to atheist voters by attending the Reason Rally.
"We respectfully invite you, in your final year in office, to do something no American president has ever done: reach out to secular America," they wrote. "Such attention from the Office of the President would demonstrate that freethinkers, atheists, agnostics, secular humanists and rationalists are accepted citizens."
Gaylor and Barker then asked Obama to "make a historic appearance" at the Reason Rally, as the event offers Obama "an ideal opportunity for the office of the president" to welcome and address those in attendance, claiming that atheists and agnostics fall victim to "unwarranted stereotypes, putdowns and assumptions that we cannot be good people or good citizens."
The most recent sex-ed announcement from the Reason Rally organizers comes after Obama removed a grant and, thus, cut funding for abstinence-only programs in his proposed 2017 federal budget.
--
Front page image via Shutterstock.com.
--
Follow the author of this story on Twitter and Facebook: