Former Subway pitchman Jared Fogle suffered a bloody nose and other injuries after a fellow inmate allegedly attacked him in January, TMZ reported Wednesday.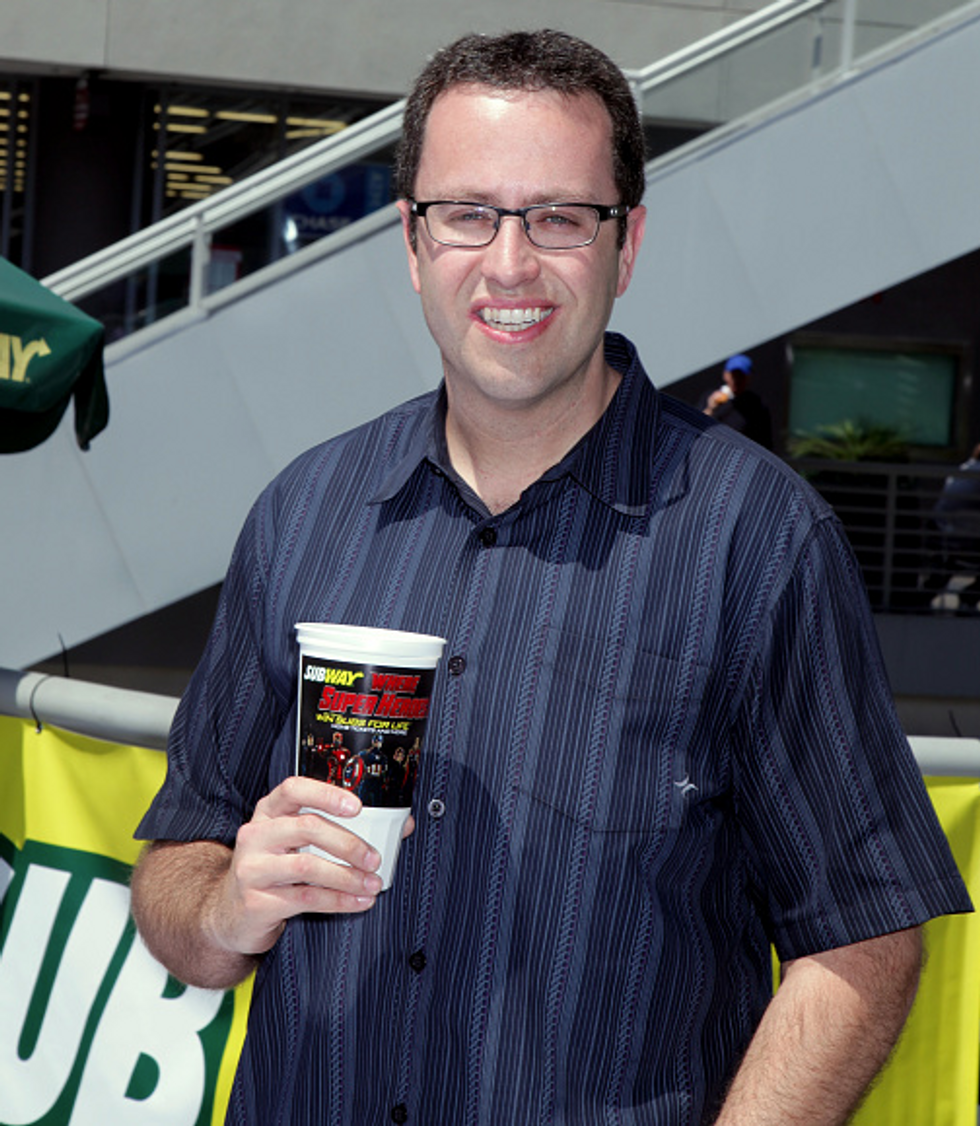 Jared Fogle (Photo by Paul Redmond/WireImage)
Last December as U.S. District Judge sentenced Fogle to 15 years and eight months in prison for trading in child pornography and having sex with underage prostitutes.
The alleged attack reportedly occurred in the recreation yard at the Federal Correctional Institution in Englewood, Colorado on Jan. 29. According to TMZ, inmate Steven Nigg, 60, pushed Fogle to the ground before punching him in the face, the report said.
The entertainment outlet reported that Fogle suffered a bloody nose, swollen face and scratches on his neck.
Nigg, who was jailed on a weapons charge, reportedly suffered a small cut on his left hand. After the alleged "ambush" took place, Nigg was placed in solitary confinement, according to the report.
TMZ claimed that Nigg's family said he was enraged because so many child sex predators were assigned to the facility.
Fogle's December 2015 conviction came after the former Subway spokesman pleaded guilty to one count each of traveling to engage in illicit sexual conduct with a minor and distribution and receipt of child pornography. His attorneys have appealed the sentence.
(H/T: TMZ)