A Fox News spokesperson forcefully pushed back against a Thursday report that alleged host Eric Bolling banned ex-Breitbart reporter Michelle Fields from appearing on his program following an incident with Donald Trump's campaign manager.
"There was never any discussion or directive to remove Michelle Fields from the program and certainly not by Eric Bolling," a network spokesperson said in a statement provided to TheBlaze.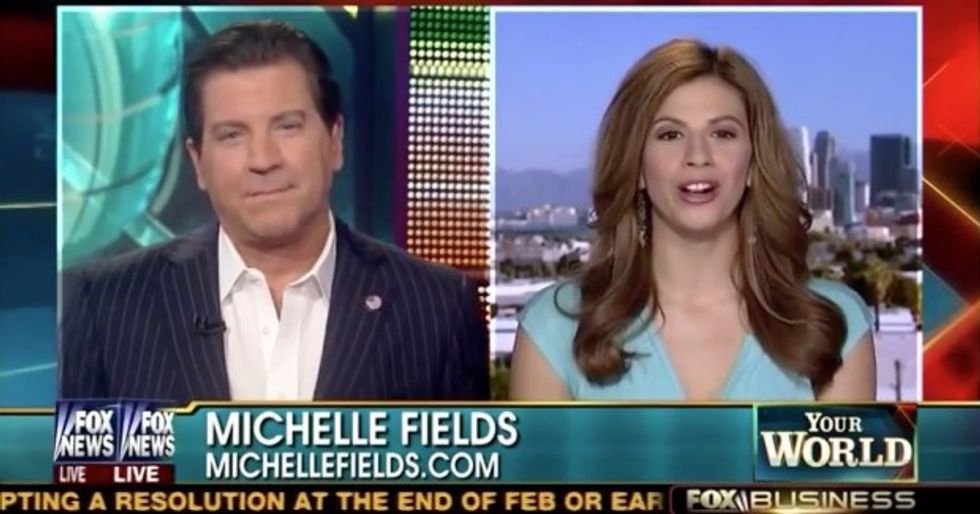 Image source: Screen grab
The Daily Beast reported earlier that Fields was told by a "Cashin' In" producer she would no longer appear on the program hosted by Bolling, a self-described "friend of [the] Trump family."
Sources told the website that Fields was informed her incident with Trump's campaign manager rendered her unable to speak about the candidate in an "impartial" way and, thus, she could no longer appear on the program until the GOP front-runner was no longer in the news.
The call came after Fields filed a criminal complaint against Trump's campaign manager, alleging he assaulted her at a press conference. The Daily Beast reported that Bolling, a big Trump fan, had decided to "kick [Fields] to the curb" over the incident.
A Fox News spokesperson, however, disputed the report and said that the "Cashin' In" producer never told Fields she was permanently banned from appearing on the program.
"The only recent conversation about her appearances on 'Cashin In' was with a show producer last night and they mutually agreed to take her role as a guest panelist on a week to week basis," the network representative said.
Neither Bolling or Fields were available for comment.
—
Follow the author of this story on Twitter and Facebook: