Democratic front-runner Hillary Clinton's campaign has held at least a dozen fundraising events in foreign countries, according to an analysis of data by a non-partisan watchdog organization.
The Sunlight Foundation examined fundraising data made available by Party Time and found that 12 Clinton campaign events have already been held outside the U.S. this cycle. An additional event was planned, but later postponed.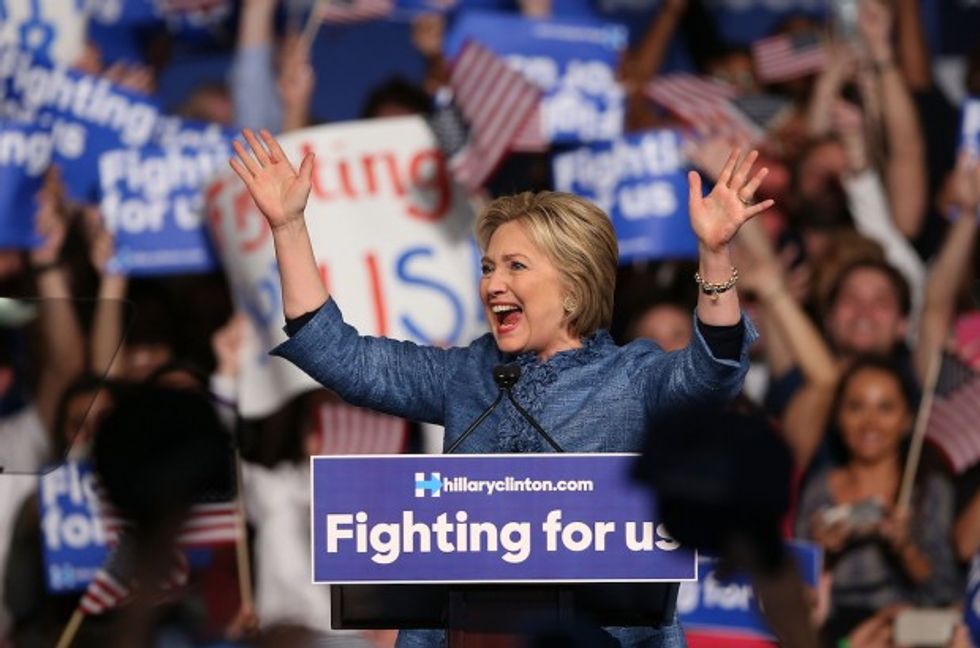 Joe Raedle/Getty Images
Eight of the fundraisers were held in London, including two as recent as March. Other locations included Mexico City, Durban, South Africa, and Munich.
The Sunlight Foundation noted that to the best of its knowledge, Clinton herself did not attend the events. A spokesperson for her campaign did not immediately respond to a request for comment from TheBlaze.
According to the Federal Election Commission, "Foreign nationals are prohibited from making any contributions or expenditures in connection with any election in the U.S. Please note, however, that 'green card' holders (i.e., individuals lawfully admitted for permanent residence in the U.S.) are not considered foreign nationals and, as a result, may contribute."
However, as the Sunlight Foundation noted, donors at the foreign events were presumably U.S. citizens living outside the U.S.
A spokesperson for the Sunlight Foundation told TheBlaze that while the Romney and Obama campaigns both held fundraisers overseas in 2012, the Clinton campaign was, to the best of the watchdog's knowledge, the "only one [in the 2016 cycle] to hold a fundraiser in a foreign country."
—
Follow the author of this story on Twitter and Facebook: