There's a reason drug cartel members' bodies are tattooed literally from head to toe — and it's probably not one you would expect.
Tom Wainwright, former Mexico City bureau chief for the Economist and author of "Narconomics," said in a video for Business Insider recently that cartel leaders are "literally branding their employees," thus making them "cheaper to employ."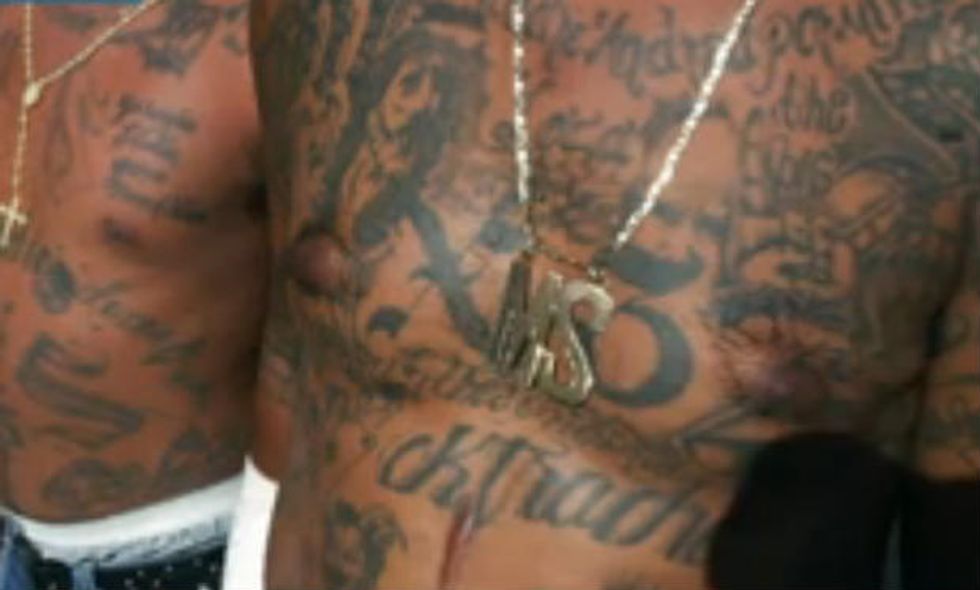 Image source: Business Insider
But the reason Wainwright gave for the body markings could come as a surprise to some.
According to Wainwright, leaders have members get tattoos because it helps the cartels control their employees. For example, it could be very hard for members to get a job somewhere else if they leave their cartel, making them economically dependent on the drug gangs as a result.
(H/T: Business Insider)
–
Follow the author of this story on Twitter and Facebook: