After an Associated Press analysis found that the Obama administration set a record for lack of transparency in providing government documents to the public, the White House still asserts the Obama administration is "more transparent than any other."
The AP analysis published Friday found that Obama administration told the public and the media on 129,825 occasions that the records they requested could not be found. That marks a record of one of every six requests being denied. The analysis further discovered that 77 percent of agency responses to the public were either censored documents or nothing at all, up from 65 percent during Obama's first year in office.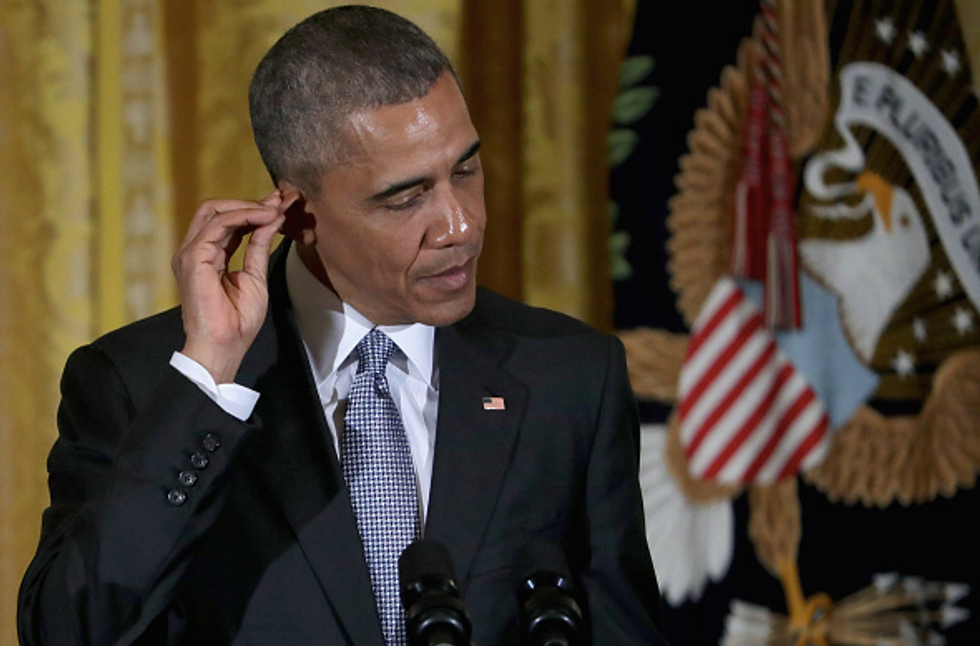 Chip Somodevilla/Getty Images
It was during that first year when Obama asserted, "Transparency and the rule of law will be the touchstones of this presidency."
Still, White House press secretary Josh Earnest defended the administration's record.
"This administration has gone to great lengths to make the United States government — and this administration in particular — more transparent than any other," White House press secretary Josh Earnest said.
He went on to fault the Republican-controlled Congress.
"There are a variety of ways to evaluate that, the most relevant one, given the focus on FOIA requests, in fiscal year 2015, the administration processed 769,903 requests," Earnest said. "I'd point out that is 769,903 more FOIA requests than were processed by Congress. Congress writes the rules and they write themselves out of being accountable to the Freedom of Information Act process."
The FOIA law is only applicable to executive branch bureaucracies and not for congressional offices.
"These statistics would be better if Congress were also in a position to provide the necessary funding to these activities," Earnest said. "We'd welcome additional support and additional funding from Congress for these kind of important activities."
The AP analysis found the FBI didn't comply with 39 percent of requests, failing to produce records 5,168 times. The Environmental Protection Agency failed to provide records 58 percent of the time. The U.S. Customs and Border Protection said they couldn't find records in 34 percent of the cases.