The teenage horror blogger known as Vampchick has switched her story and pleaded guilty to second-degree homicide for stabbing her mother and shooting her stepfather in March 2015 after initially pleading insanity.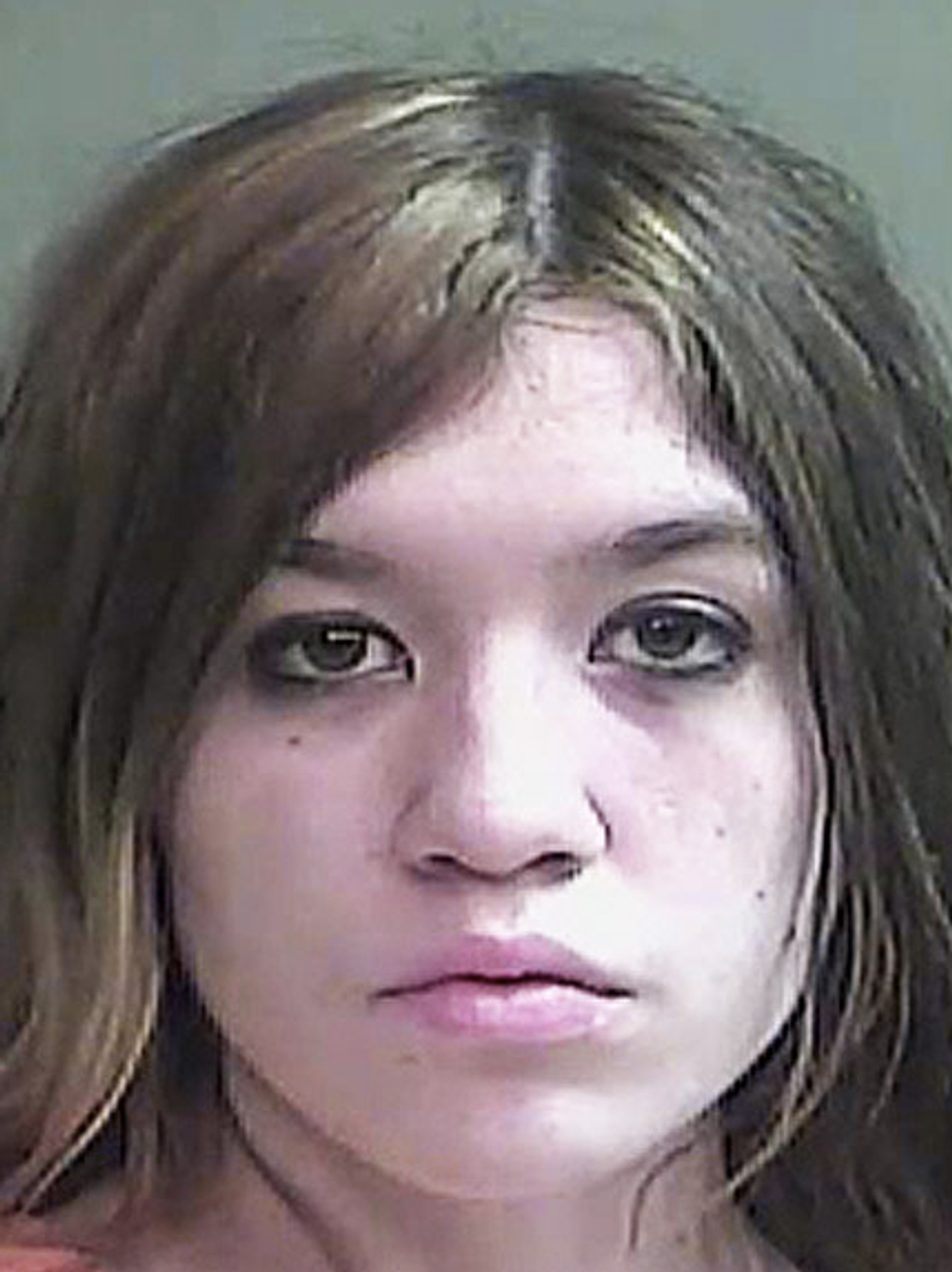 Ashlee Martinson (Image via Twitter/Boone County Sheriff)
Ashlee Martinson, now 18, pleaded guilty to second-degree homicide Friday for stabbing her mother, Jennifer Ayers, 30 times and shooting her stepfather, Thomas Ayers, in Wisconsin after alleging that her stepfather had mentally and verbally abused her and physically abused her mother and siblings, according to People.
Martinson was arrested in Indiana last year alongside her boyfriend, Ryan Sisco, then 22, on March 8, the day after the shootings, People reported. Court filings state that Martinson sent Sisco a Facebook message two days before the killings in which she wrote, "I woke up this morning to my step dad beating my mom ... I can't take [it] anymore, he's gonna kill her if she doesn't leave soon and I don't want to be around w[h]en that happens."
Although the state of Wisconsin conceded during the plea agreement that "the homicides ... were caused under the influence of adequate provocation," court filings also list that Martinson wrote in a Facebook message to Sisco before the shooting that "I [expletive] hate them, too. I want to kill him so [expletive] bad, just take one of his guns and blow his [expletive] brains out."
During the investigation, experts who interviewed Martinson stated that she had suffered from post-traumatic stress disorder and depression following years of abuse and rape at the hands of her mother's string of boyfriends, according to the Daily Mail. Court filings also stated that one of the previous boyfriends burned her with a cigarette, beat her and raped her when she was 9. After her mother married Thomas Ayers, Martinson moved back in with her biological father until he allegedly began to physically abuse her. Her father stopped speaking to her after she left him in December 2013 and has said since her incarceration that he wants nothing more to do with her.
After her arrest, police learned that Martinson, who went by the online name of Vampchick, described herself as a "horror fanatic" who managed a blog called "Nightmare," where she posted graphic stories and poems, according to People. Martinson also posted grim pictures on her Pinterest page that she described as coming from "the dark, haunted woods of Wisconsin."
On the day of the killings, Martinson allegedly left her mother and stepfather's Wisconsin home after an argument, takin one of Ayers' loaded guns with her intending to kill herself, according to People. But when he came after her, she "considered whether Ayers should die rather than she," court documents stated. After shooting Thomas in the neck, Martinson's mother, who had followed them outside, began trying to assist Thomas as she yelled at Martinson and approached her daughter carrying a knife. During the altercation with her mother, Martinson wrestled the knife from her and proceeded to stab her 30 times.
Martinson's lawyers say that the teenager "acted upon provocation … completely losing control at the time of the commission of the homicides, demonstrating anger, rage and exasperation as a person of ordinary intelligence and prudence under similar circumstances would have done," People noted.
But Ayers' brother, Don, disagrees.
"The day before the murders, she wrote on Facebook that she wanted to kill them," Don told People. "To me, that's premeditated. They should have left the charges at first-degree murder. ... Thomas and Jennifer are being judged right now by what she is saying about them, but they aren't here to defend themselves because she killed them. I think she stretched the truth to save her own neck."
Although prosecutors are recommending a sentence of 40 years in prison for Martinson, her own lawyers will most likely recommend an eight-year sentence, according to People.
—
Follow Kathryn Blackhurst (@kablackhurst) on Twitter