Texas game wardens aren't just enforcing hunting and fishing regulations anymore — they're also on the lookout for terrorism.
According to the Texas Parks and Wildlife Department, game wardens patrolling Texas' coastline will be using equipment that can detect potential radiological or nuclear threats.
"We've acquired about a hundred devices that allow game wardens to detect radiological or nuclear emissions. These are little devices that can be worn on someone's belt," Texas Parks and Wildlife's Tom Harvey told News 88.7.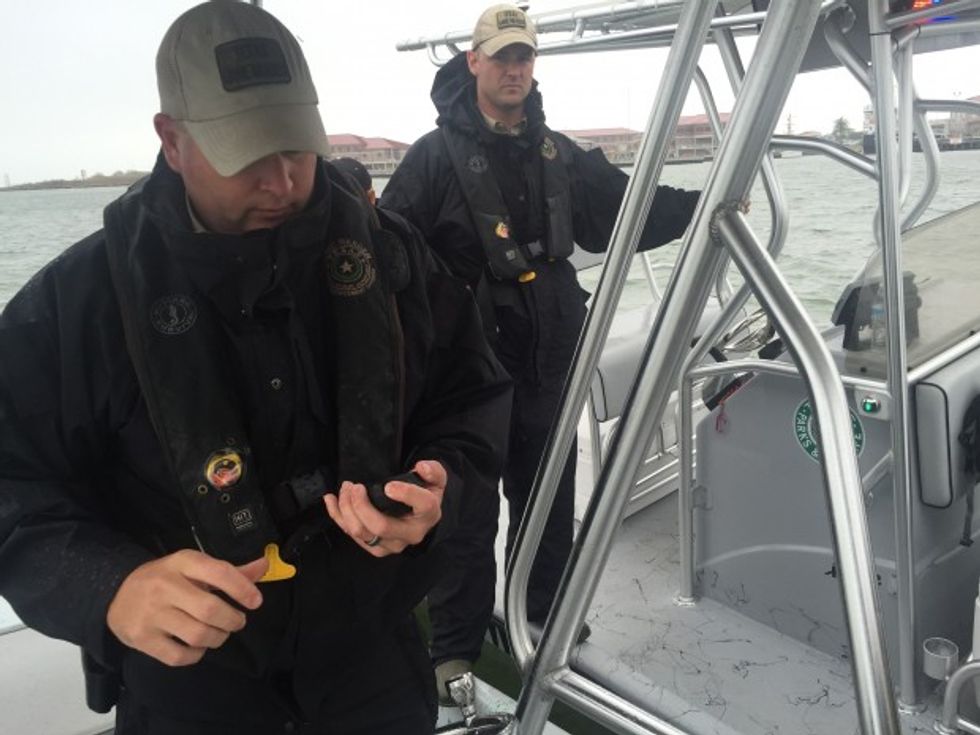 Texas Parks and Wildlife Department
"Game wardens encounter all kinds of things on their patrols, including a lot of illegal fishing, and this is a new threat we're gearing up to be able to address," Harvey said.
According to the agency, game wardens underwent "an intensive training program on radiological and nuclear matter and the use of the equipment to detect and identify these dangerous materials." The initiative was conducted alongside the U.S. Department of Homeland Security's Domestic Nuclear Detection Office and the United States Coast Guard.
"Through our near-shore patrol crafts, off-shore vessels, aviation assets, special operations teams, and robust intelligence contributions, Texas game wardens are on the front lines of the nation's national security framework," Texas Game Warden Assistant Commander Cody Jones said in a statement. "While we focus on our core mission of conserving and protecting the state's natural resources, enforcing game and fish laws and conducting water safety, it is imperative that we continue to deploy the tools required to keep our homeland safe from illegal activity and terroristic threats that face our nation."