Republican presidential candidate Donald Trump's older sister, Maryanne Trump Barry, received a threatening letter in Philadelphia Friday, NBC News reported. The letter came just one day after Trump's son, Eric Trump, received a suspicious piece of mail containing white powder.
Though there was no white powder sent to Trump Barry, a federal appeals court judge, the threat included in her letter was similar to that given to Eric Trump, a source familiar with the investigation told NBC. The letter addressed to Eric Trump, which he received Thursday, demanded that his father drop out of the Republican presidential race.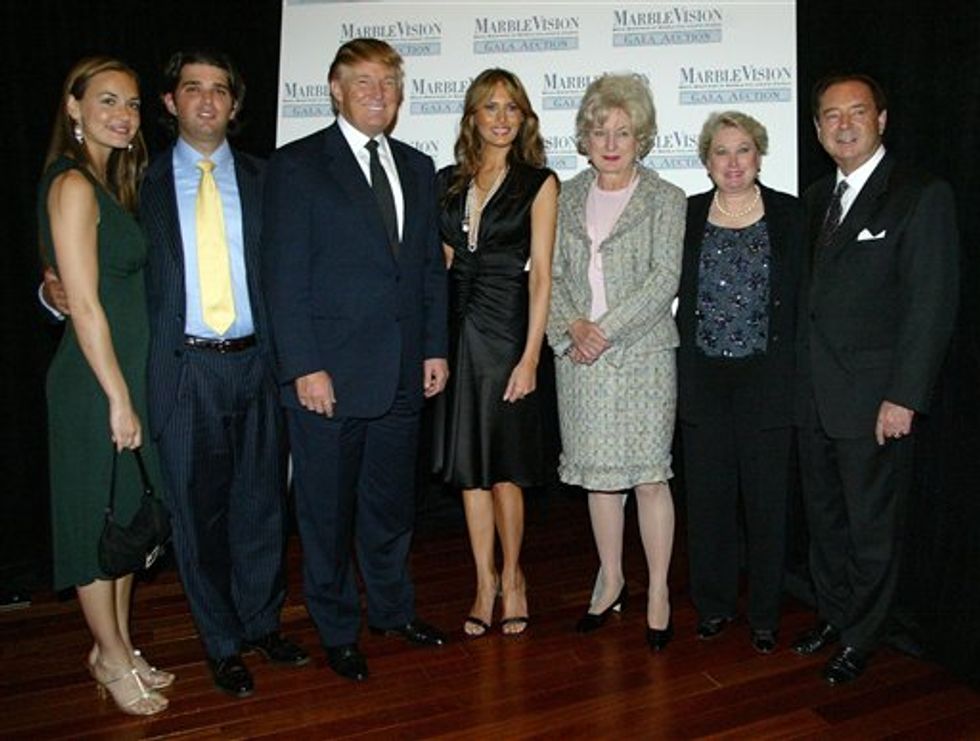 Members of the Trump family pose for pictures during the Marble Collegiate Church 2005 Gala Auction and Award ceremony, Wednesday April 20, 2005 in New York. From Left to Right: Vanessa Haydon, Donald Trump, Jr, Donald Trump, wife Melania, Judge Maryanne Trump Barry, Elizabeth Trump Grau and husband James Grau. (AP Photo/Jason Szenes)
The FBI and Secret Service are currently investigating the incident to determine if both letters have the same sender.
Trump Barry, 78, works with the U.S. Circuit Court of Appeals for the 3rd Circuit. She became the subject of some scrutiny earlier this year after her real estate mogul brother jokingly mentioned her when asked about whom he would appoint to the Supreme Court.
Trump's Republican rival Ted Cruz once called Trump Barry a "radical pro-abortion extremist" for her ruling against banning abortions in New Jersey.
The envelope sent to Eric Trump's apartment on Central Park South Thursday was postmarked in Massachusetts. A law enforcement official confirmed that there were no injuries and preliminary tests indicated that the white substance was not hazardous.
The investigating into both packages is ongoing.
(H/T: NBC News)