NEW YORK (TheBlaze/AP) — A law enforcement official says New York City police and the FBI are investigating a threatening letter sent to the Manhattan apartment of Donald Trump's son, Eric.
The official says the envelope sent to Eric Trump's apartment on Central Park South on Thursday contained a suspicious white powder and a threatening letter. There were no injuries and the official said preliminary tests indicated that the white substance was not hazardous.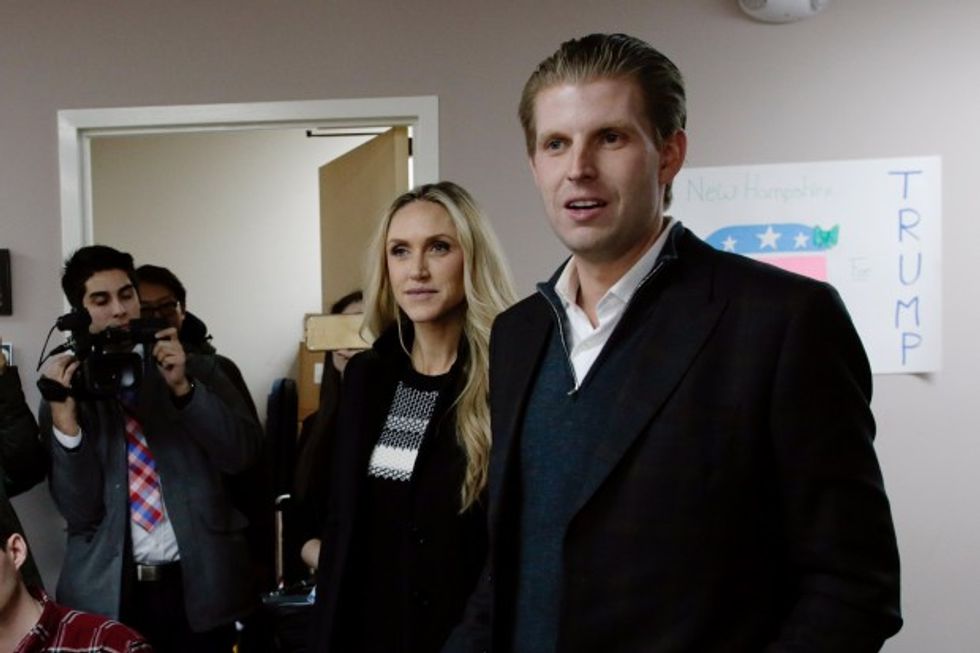 Eric Trump alongside wife Lara. (Matthew Cavanaugh/Getty Images)
According to WCBS-TV, the letter was postmarked from an address in Massachusetts and was opened by Trump's wife, Lara, late Thursday night. Investigators told WCBS the enclosed letter threatened that if the GOP front-runner does not exit the Republican race, then his kids will be harmed.
The law enforcement official spoke to The Associated Press on condition of anonymity because they were not authorized to disclose the name of the person targeted by the threat.
Eric Trump is the younger of two adult sons of businessman Donald Trump. He has been campaigning for his father.
—