Liberal actress Lena Dunham says she receives "more hostility" from fellow Democrats over her support of former Secretary of State Hillary Clinton — as opposed to Vermont Sen. Bernie Sanders — than she has ever received from her critics on the "American right wing."
"I have received more hostility for voting for a qualified female candidate than I have ever received anywhere from the American right wing," Dunham said at a Clinton campaign event in Hollywood Sunday evening, according to Variety magazine.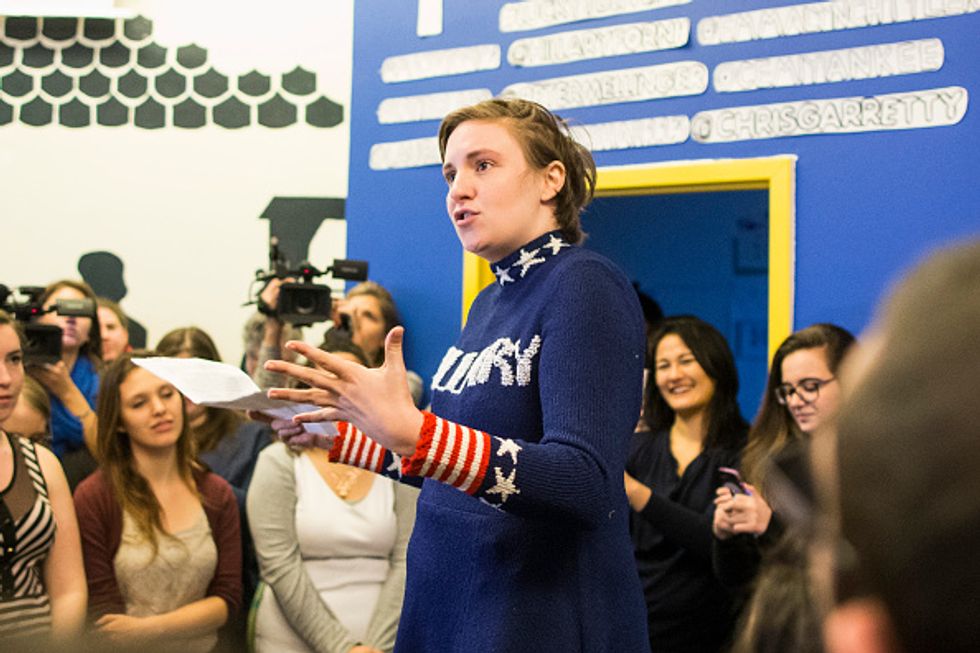 Screenwriter and actress Lena Dunham speaks to a crowd at a Hillary Clinton campaign office in Manchester, New Hampshire. Dunham highlighted Democratic presidential candidate Hillary Clinton's commitment to standing up for women and girls. (Scott Eisen/Getty Images)
"The fact that other members of the Democratic Party have spoken to me like I was an ill-informed child for voting for someone who represents everything I think this country should be is outrageous," she added.
The 29-year-old actress told the event's attendees that she receives most of the "vitriol" via her Instagram, where she documents her campaign travels when she stumps for Clinton. She said she reached her "tipping point" last week when one Instagram commenter alleged that "Bernie Sanders has done more for feminism than Hillary Clinton has."
Actress America Ferrera and Clinton's daughter — Chelsea Clinton — were also in attendance at the non-fundraising event. California's Democratic primary is June 7.
—
Follow the author of this story on Twitter and Facebook:
[facebook //www.facebook.com/plugins/like.php?href=