An attendee of the American Israel Public Affairs Committee conference reportedly was beaten outside the event in Washington, D.C., Sunday as an angry group of anti-Israel protesters waved signs, shouted obscenities and closed in on the attendee before he managed to get inside.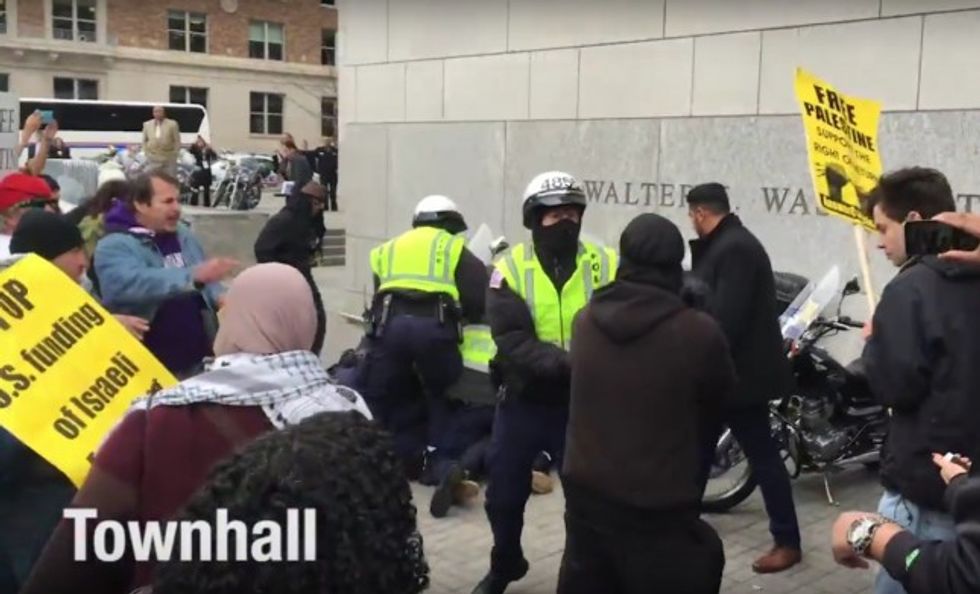 Image source: YouTube
Part of the incident was caught on video, which showed helmeted police trying to hold back the anti-Israel group.
Shouts from the crowd ranged from "Free Palestine!" to "Burn in hell Zionist scum!" and "You Zionist piece of s**t!" and "Zionist pig!"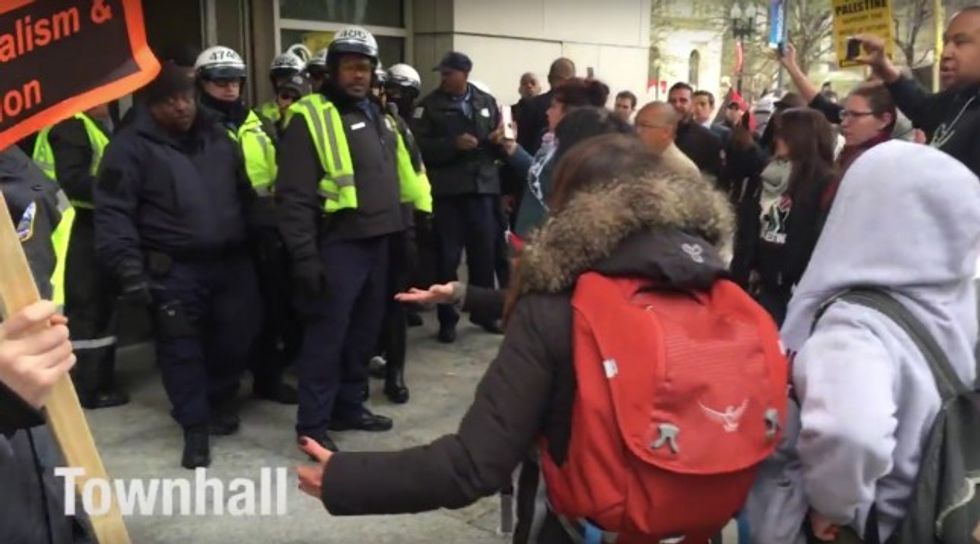 Image source: YouTube
Townhall reported that the anti-Israel group "bullied conference attendees throughout the day" and shouted other epithets such as "murderer" and "baby killer."
(Content warning: Rough language)