A new documentary set to air next week seeks to expose the savagery that the regime in Saudi Arabia inflicts upon its people and to raise questions about Western nations' relationships with the country, according to the Daily Mail.
"Saudi Arabia Uncovered" from PBS' "Frontline" features covertly shot footage within the strict Islamic regime that depicts the horrific reality of life in Saudi Arabia.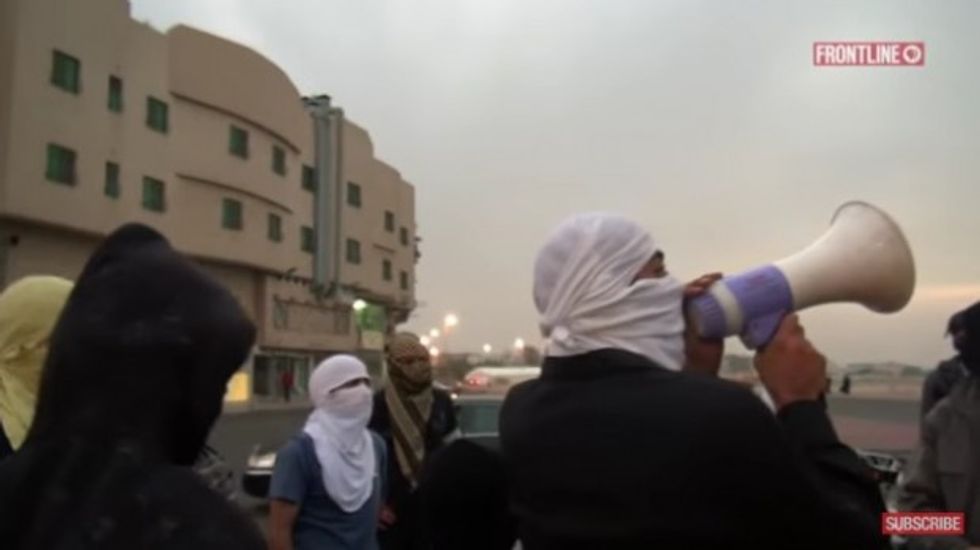 A scene from "Saudi Arabia Uncovered" (Image source: YouTube)
In once scene, five people accused of a crime were beheaded and their bodies were publicly displayed for days.
In another scene, a woman who was convicted of killing her stepdaughter is beheaded by police as she screams, "I did not do it."
The documentary also shows viewers a place in the nation's capital, Riyadh, known as "Chop Chop Square" due to the frequency of executions that take place in the area. The square has a drainage system used to wash away human blood.
According to a press release, the filmmakers said that they combined their undercover footage "with personal stories of those inside the kingdom, including activists for women's rights, and exclusive new interviews from senior British and American figures, to ask if it is time to reassess our relationship with Saudi Arabia."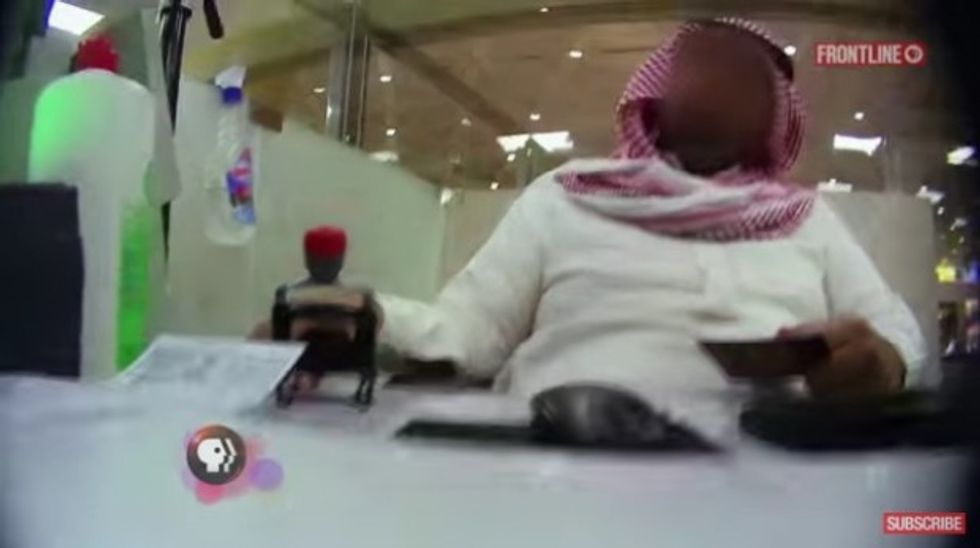 A scene from "Saudi Arabia Uncovered" (Image source: YouTube)
The documentary airs in Britain on March 28 and in the United States on March 29 on PBS.
Watch the trailer below: