Now that spring finally has been ushered in, familiar sounds and sights are starting to pepper parks and playgrounds across the land.
Chatter from the dugouts. The pop of the ball fired into a glove. The crack of the bat (well, the "ping" on the aluminum, more likely).
Image source: Shutterstock
Little League is underway, and it won't be long until kids begin descending on ballfields for another season.
But we'll also hear another familiar sound: Adults (parents in particular) whose enthusiasm for their kids often becomes distasteful and distracting, lessening the fun with everything from outbursts to even tirades and tantrums.
Which makes a sign from a Little League ballfield — the photo of which was recently shared on Reddit — quite apropos: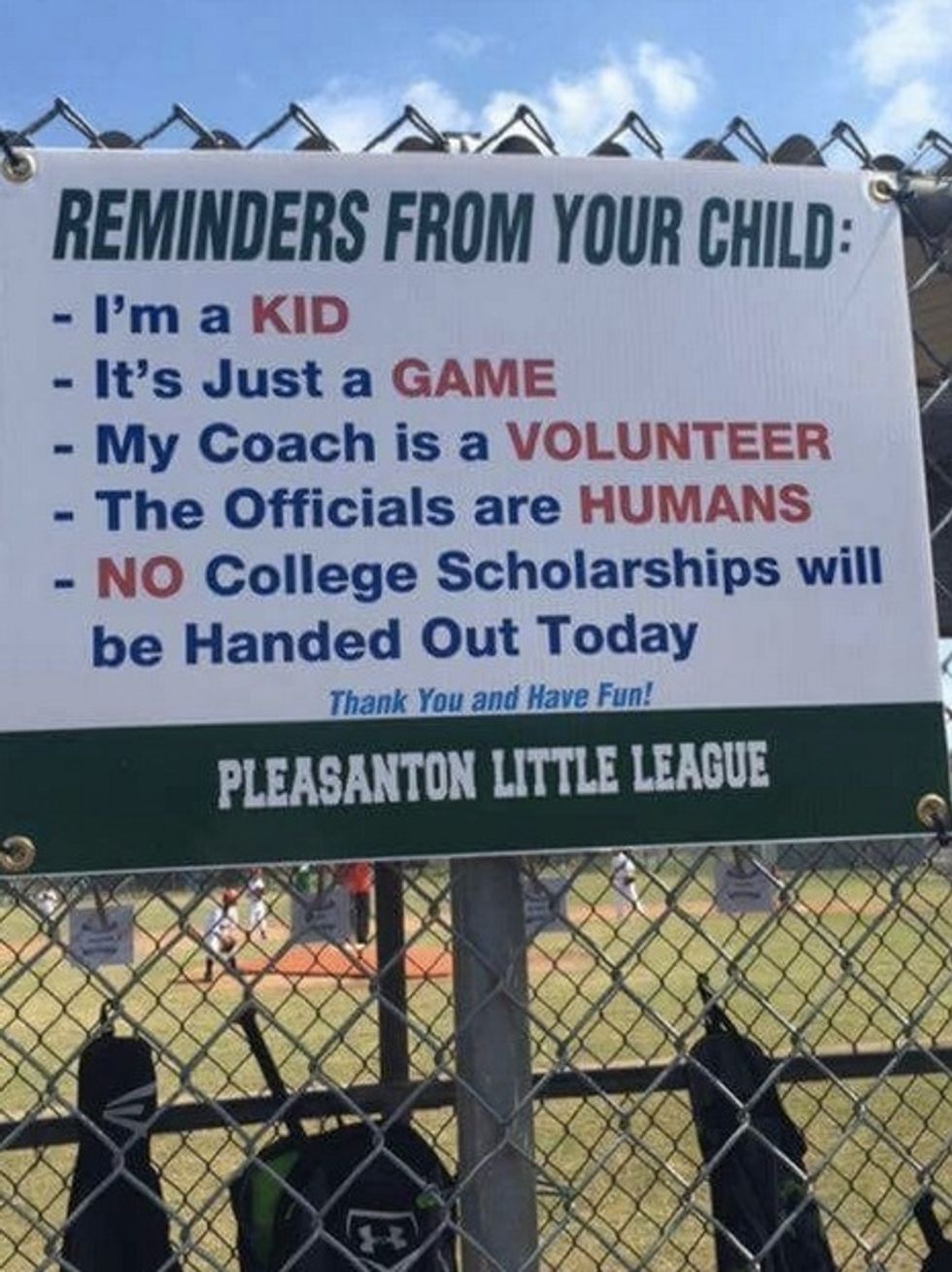 Image source: reddit/lokikg
Do any of these look familiar?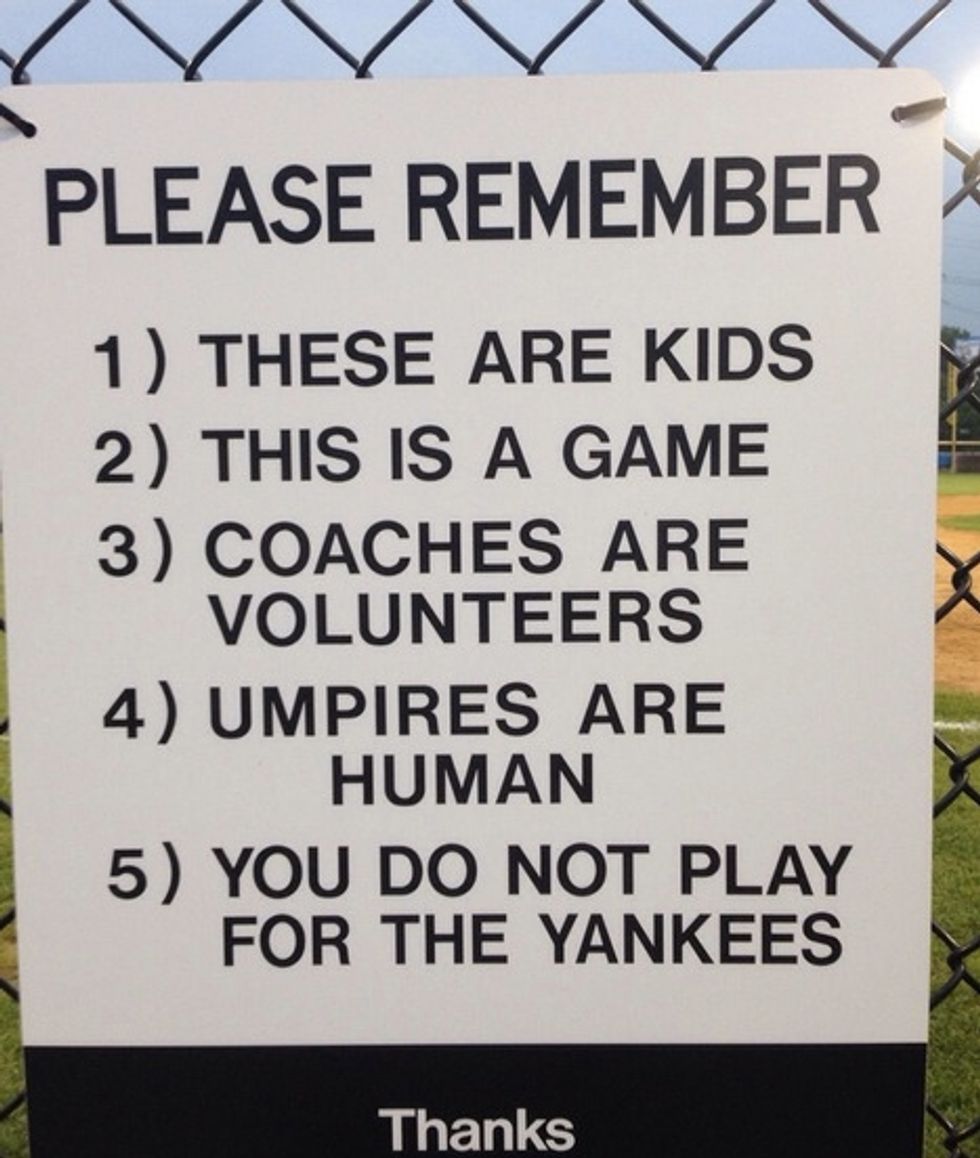 Image source: reddit/up_vote_or_die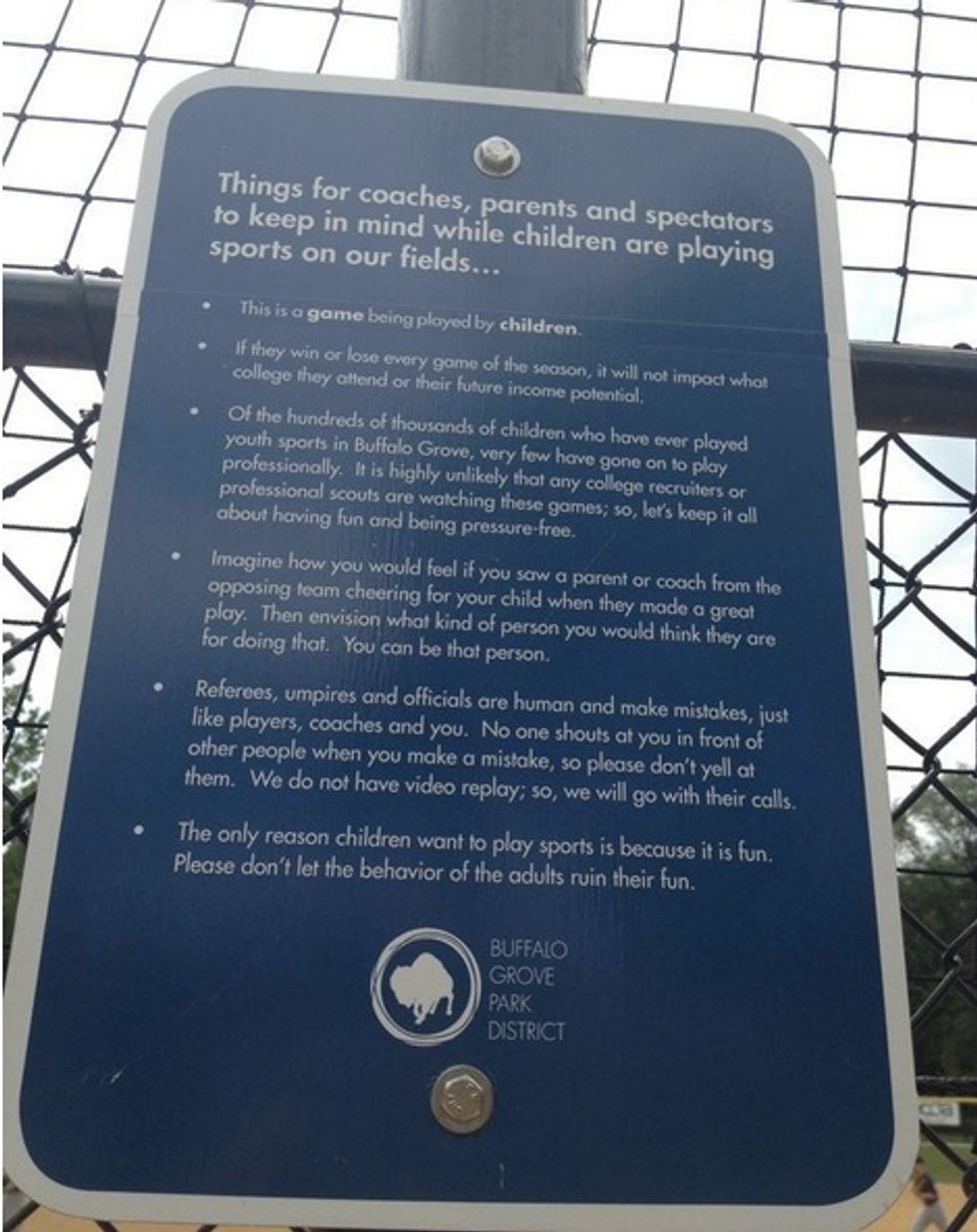 Image source: reddit/traveleravi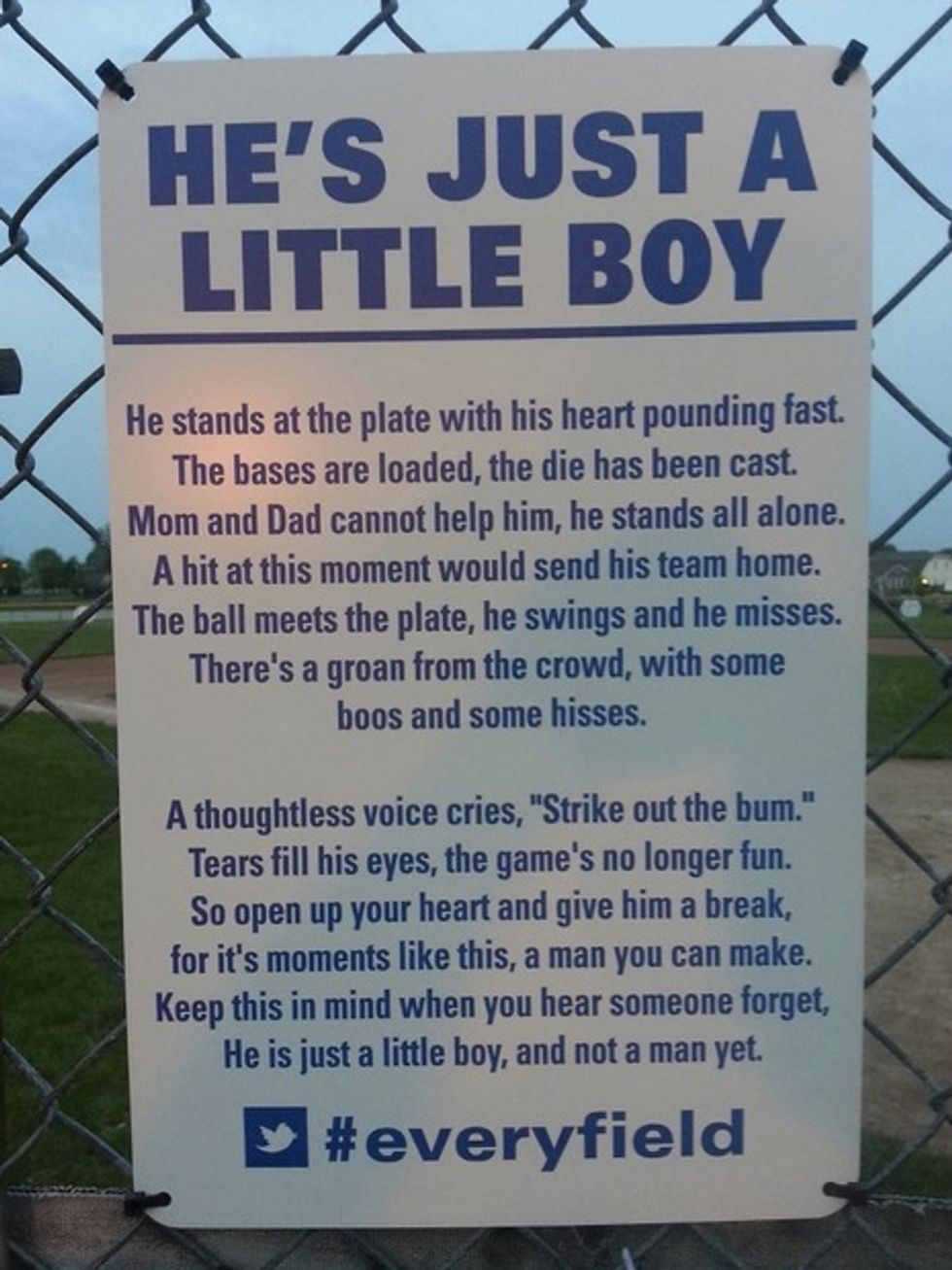 Image source: reddit/argole
So, Dads and Moms and other adults attending the games: play nice.
(H/T: Mashable)