Belgium Authorities released the first photo of the three suspected Brussels airport bombers on Tuesday. The CCTV image shows the unidentified men pushing trollies with suitcases past the airport's check-in area.
#BrusselsAttacks - Belgian police release CCTV images of suspected airport bombershttps://t.co/6GwhgCpXP7pic.twitter.com/UVy9WEEkOD

— Belfast Telegraph (@BelTel) March 22, 2016
There was some speculation that the single gloves two of the suspects were wearing could be a clue. The Daily Mail reports:
The two suspected suicide bombers were both wearing black gloves on their left hands, which security sources say would have hidden the triggers for their explosive vests.
The suspect in the hat is reportedly being "actively hunted" by Belgian police. However, officials did not confirm that the other suspects were dead or alive.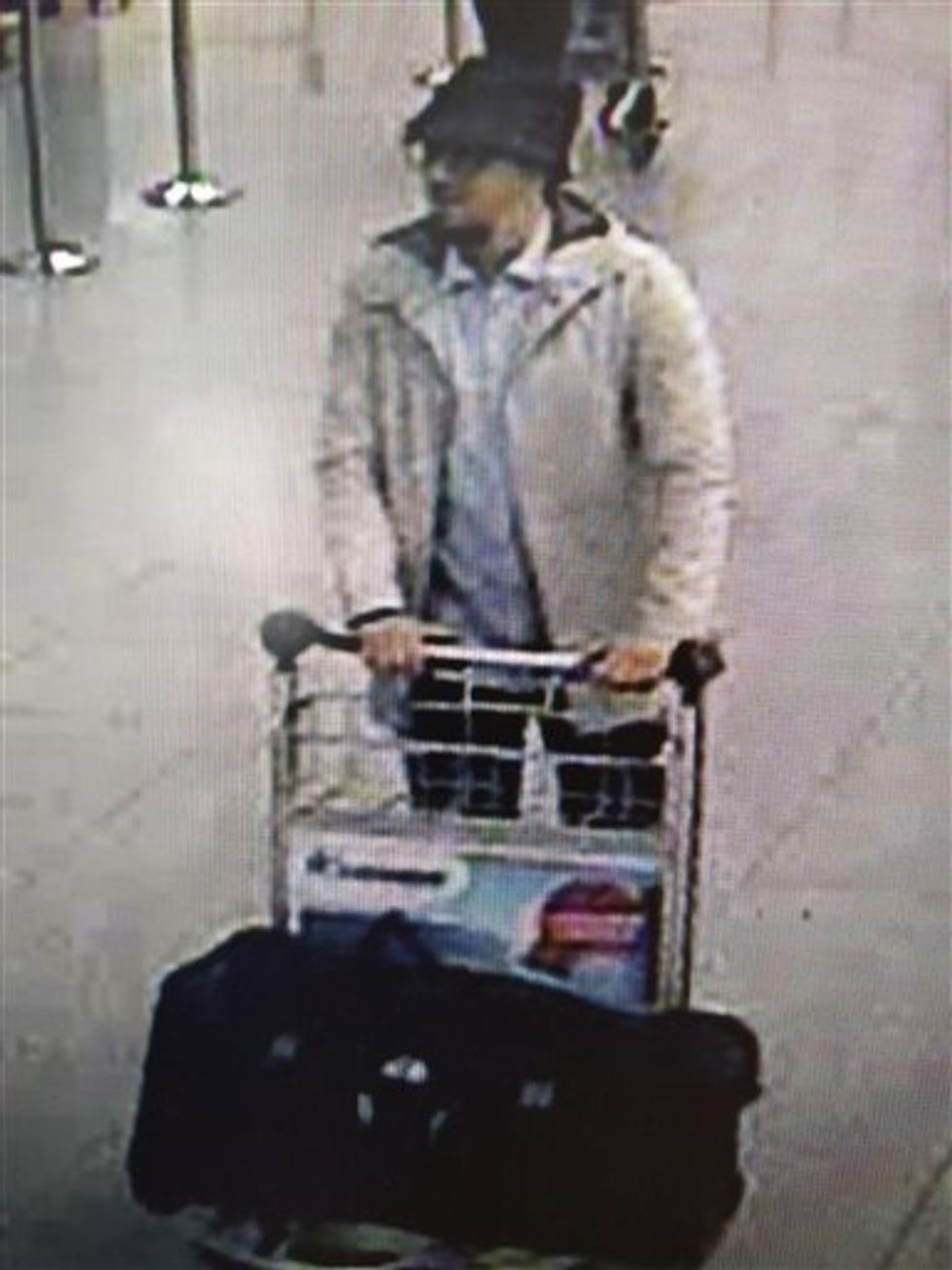 In this image provided by the Belgian Federal Police in Brussels on Tuesday, a man who is suspected of taking part in the attacks at Belgium's Zaventem Airport and is being sought by police is shown. (Belgian Federal Police via AP)
The bombing at the Brussels airport was one of two coordinated attacks, the other being on one of the city's metro stations. At least 31 people were killed dozens more were injured as a European capital was again locked down amid heightened security threats.
The Islamic State group has claimed responsibility for the attacks.
In a press conference, a Belgian federal prosecutor said that the two men in photo police issued were "probably" suicide bombers, and the third man is being sought by police. Raids are happening across the country, the prosecutor added.
It's too soon to connect these attacks to the Paris terror attacks last November, according to the prosecutor.
The Associated Press contributed to this report.
---