Video from an interview Donald Trump gave the Fox Business Network in January shows that the Republican presidential front-runner warned about "something bad" going on in Belgium. A day after the interview, Trump was mocked by the New York Times for his comments.
The chilling prediction proved true after Tuesday morning's attacks on Brussels.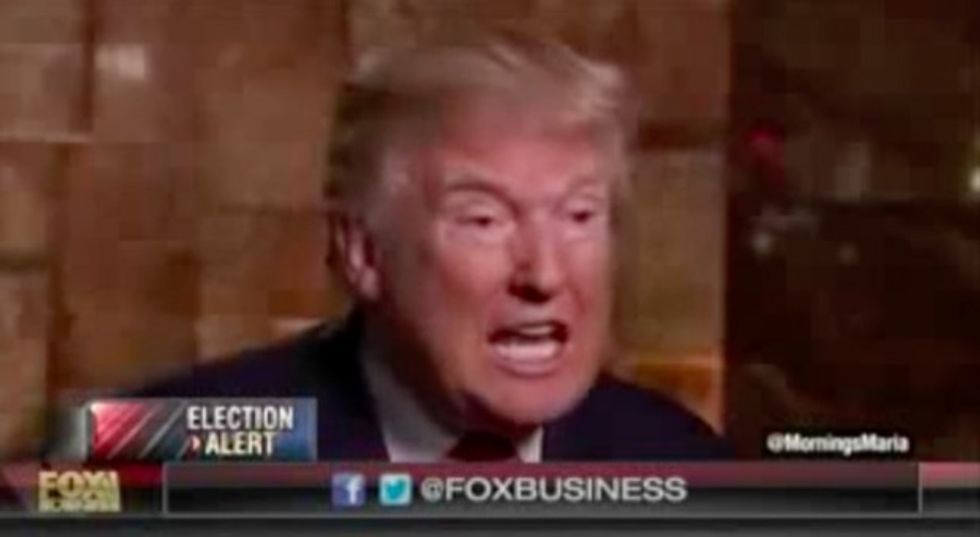 Image source: YouTube
Referring to his proposed Muslim ban and strict immigration policy, Maria Bartiromo asked during the Jan. 26 interview if Trump thought his politics have alienated people. The GOP candidate denied this, describing himself as a "unifier" who "bring[s] people together."
"I tell the truth," Trump told Bartiromo. "Whether it was with respect to the Muslims ... there's something going on. And we have a president that doesn't even want to talk about radical Islamic terrorism."
"There's something going on, Maria," he continued. "Go to Brussels, go to Paris, go to different places — there's something going on, and it's not good."
Trump said that in order to stop radical Islamic terror attacks, "there has to be assimilation" of Muslims seeking to practice Shariah law.
"You go to Brussels — I was in Brussels a long time ago, 20 years ago. So beautiful. Everything's so beautiful," he said. "It's like living in a hell hole right now. ... There's something going on."
A day after the interview, the New York Times ran an article with the headline, "Donald Trump Finds New City to Insult: Brussels."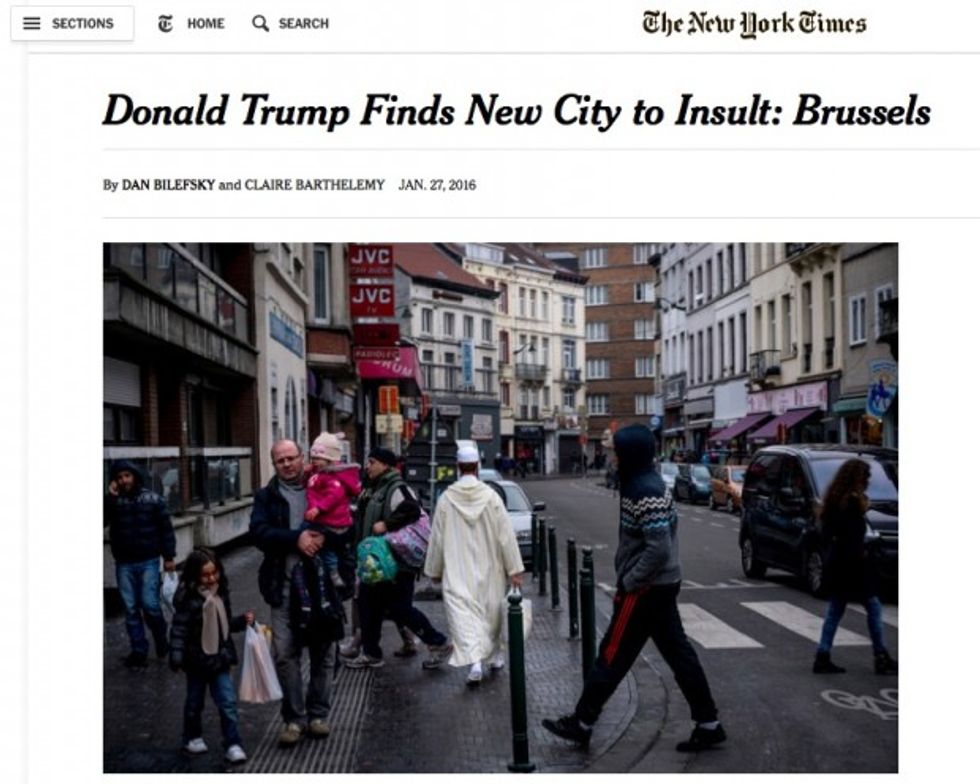 Image source: New York Times
Tuesday's explosions, at least one likely caused by a suicide bomber, struck the Belgian capital's airport and subway system, prompting a lockdown in Brussels and heightened security across Europe. At least 31 people were reported dead Tuesday morning.
The attacks came four days after the final suspect in the November Paris attacks was arrested in Brussels.
Trump spoke with Fox Business Network Tuesday over the phone and repeated his warning:
.@realDonaldTrump: We have to be smart and vigilant. We have to look at the mosques and study what's going on. https://t.co/Rb3URqOfzH

— FOX Business (@FOX Business)1458650292.0
.@realDonaldTrump: We have to close borders and make them strong... we're taking people in with zero documentation. https://t.co/fW6ZHHDogG

— FOX Business (@FOX Business)1458650414.0
Watch Trump's January FBN interview: