An anti-gun professor at the University of North Dakota says she dialed 911 in absolute "fear" when she spotted "two figures in camo with guns outside" her classroom window.
"My first thought is for my students' and my safety: I grab my phone, crawl under my desk and call 911," Heidi Czerwiec wrote in an op-ed for the Grand Forks Herald.
The professor said she could "barely talk" due to her overwhelming "fear," but those feelings soon turned into "rage" when the 911 dispatcher informed her of the truth: it was just the ROTC cadets performing an exercise.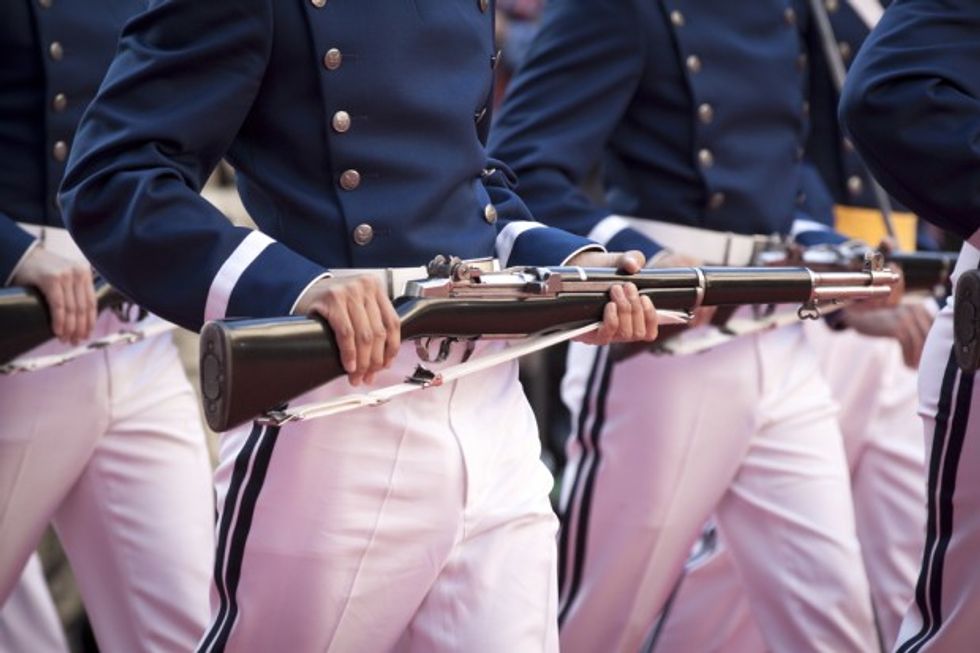 (Shutterstock.com)
She also learned that the ROTC cadets will be conducting the drills for the next couple weeks, and they have permission to do so. But Czerwiec still wasn't satisfied.
"I guess I'll be calling 911 for the next couple weeks—and I will. Every time," she added. "It's not my job to decide whether people carrying guns at school are an actual threat. It's my job to teach and to get home to my family."
Czerwiec called the ROTC's actions "highly inappropriate" and "irresponsible."
"We're already under financial and emotional attack. We don't need to feel under physical attack, too," she concluded.
---