Georgia's new religious liberty legislation may be bad for business — specifically, the movie business.
The Walt Disney company strongly condemned a Peach State bill known as the Free Exercise Protection Act, or HB 757, which the state's general assembly passed last week. In fact, if Georgia Gov. Nathan Deal signs the bill, Disney says it will no longer film any projects in the state, a company spokesperson told the Huffington Post.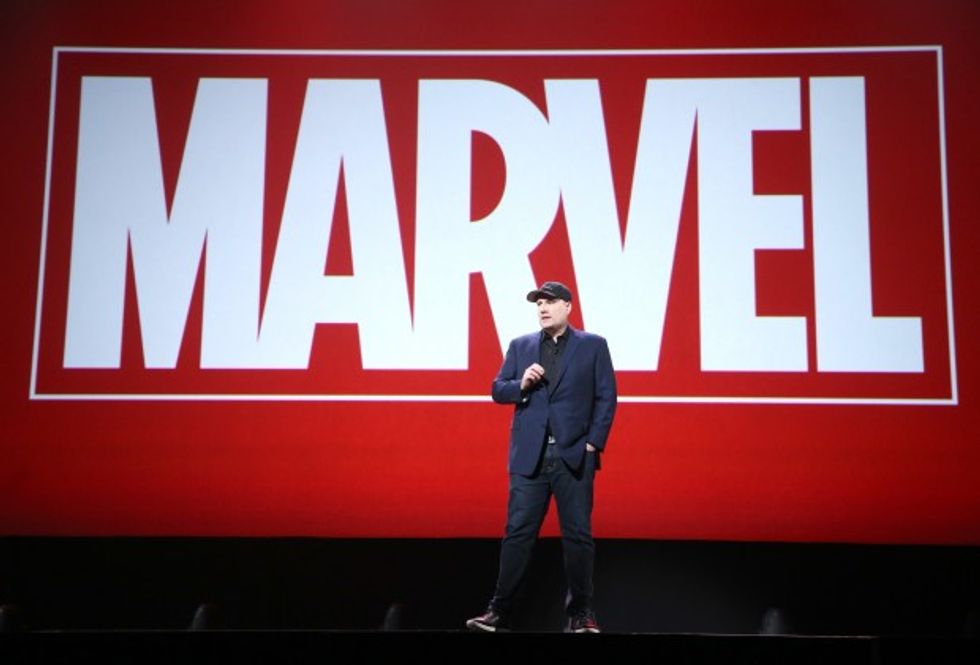 Producer Kevin Feige of CAPTAIN AMERICA: CIVIL WAR took part today in 'Worlds, Galaxies, and Universes: Live Action at The Walt Disney Studios' presentation at Disney's D23 EXPO 2015 in Anaheim, Calif. (Photo by Jesse Grant/Getty Images for Disney)
The legislation, if signed by Deal on or before May 3, will protect faith-based groups and their right to turn away potential customers citing religious objections.
The bill specifically protects religious leaders from having to perform weddings that violate their faith. It also protects churches, synagogues and other worship locations operated by religious organizations from being used for purposes that are contrary to their religious beliefs.
HB 757 also offers protection to faith-based organizations, ensuring that businesses and employees will not be required by ordinance to work on a Sabbath day. Additionally, faith-based companies will not be required to rent or lease property to be used for purposes that object to the organization's established religious doctrine.
If the bill becomes law, Georgia may have to trade out its religious protections for the jobs — and tax dollars — Disney brings in.
Marvel's "Ant-Man" and "Captain America: Civil War" are two of the highly-anticipated Disney projects that have already been produced in the state. And "Guardians of the Galaxy Vol. 2" is currently being filmed at Pinewood Studios right outside Atlanta, according to Deadline.
But, if the governor signs HB 757, both Disney and Marvel would seek out another venue for future projects because, according to a spokesperson for Disney, both organizations are "inclusive companies."
"Although we have had great experiences filming in Georgia," the spokesperson told Huffington Post, "we will plan to take our business elsewhere should any legislation allowing discriminatory practices be signed into state law."
Human Rights Campaign president Chad Griffin praised both Disney and Marvel for their bold position, calling the move "a strong warning" to the governor, according to Huffington Post.
"It's appalling that anti-LGBT activists in Georgia are trying to pass legislation creating an explicit right to discriminate against LGBT Americans," Griffin said. "We urge other studios, major corporations, and fair-minded Georgians to continue speaking out and urging Gov. Deal to veto this heinous piece of legislation sitting on his desk."
However, Deal seems largely unmoved by the developments, telling the Atlantic Journal-Constitution he was "pleasantly surprised" by the latest version of the bill, adding that, "what will happen will happen."
"I will try to use my best judgement to do what the people of Georgia elected me to do," Deal said. "And that was to make the best decision for the people of this state as a whole."
Atlanta-based companies Coca-Cola, Home Depot and UPS have also condemned the legislation, according to the Hollywood Reporter.
—
Follow the author of this story on Twitter: