A local TV news reporter was arrested Wednesday while seeking public records in a public building — and his photographer captured the entire incident on video.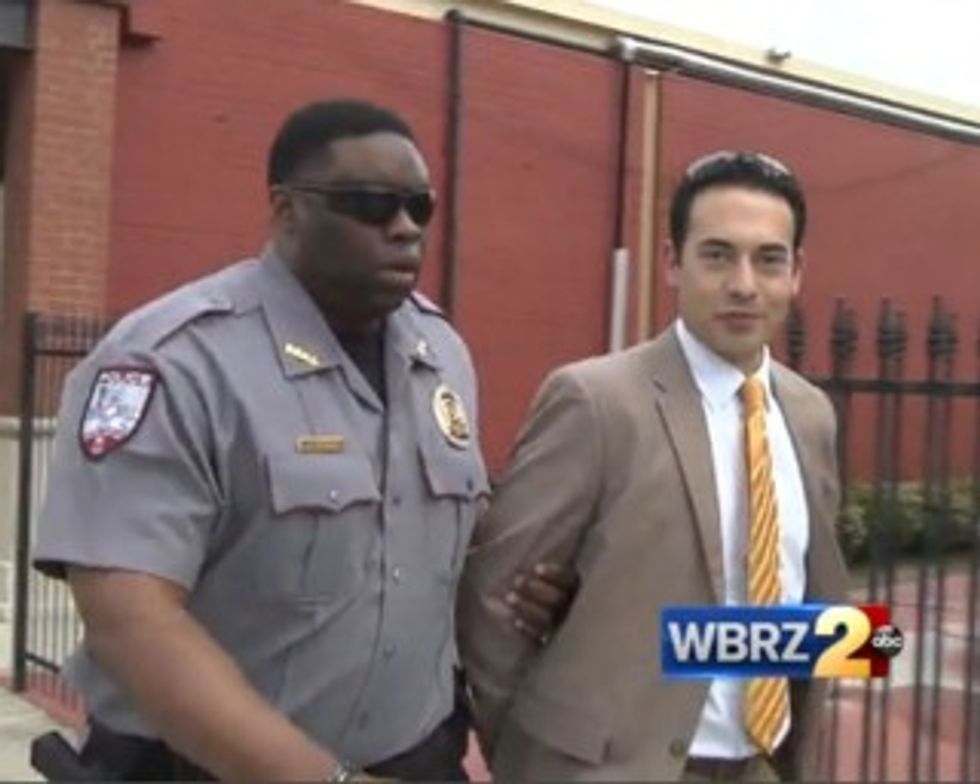 Image source: WBRZ-TV
WBRZ-TV reporter Chris Nakamoto was following up on one of three public information requests at the White Castle, Louisiana, city building when he was literally arrested for doing his job.
"Unbelievable," WBRZ-TV anchor Michael Shingleton said after watching the footage.
Nakamoto, who was later released, said city workers got an "attitude" with him and refused to hand over the documents. One of them, apparently, even called the police.
"I'm asking you to leave the premises," an officer told Nakamoto.
"On what grounds?" the reporter asked. "This is a public building, sir, we have a right to be here. I have a public records request. We're not leaving."
That's when the officer informed Nakamoto that he was being detained.
"I'm going to have to put you under arrest for...for remaining after being forbidden," the officer stated.
Moments later, Nakamoto was hauled away in handcuffs to the police station located next door.
"This is what the residents of White Castle deal with," Nakamoto said as the officer escorted him away.
Nakamoto was held for one hour and then released. He is being charged with misdemeanor trespassing.
"WBRZ stands by chief investigator Chris Nakamoto," WBRZ-TV news director Lee Polowczuk said. "Our reporters are not going to be intimidated by public officials when we are getting you answers."
The station is currently exploring legal remedies regarding the incident, according to Polowczuk.
The city of White Castle did not immediately respond to TheBlaze when asked to comment on Thursday. However, the public records at the center of the controversy has since been released, WBRZ-TV reported Thursday.
You can watch Nakamoto's full report here.
(H/T: Law Newz)
– 
Follow the author of this story on Twitter and Facebook: