Ahead of the Easter weekend, Republican presidential candidate Texas Sen. Ted Cruz had a message of the "light of truth" as he compared Europe's communist past to the fight against recent terror threats.
Cruz recalled a story of Pope John Paul II's first visit to his native Poland as leader of the Catholic church — the first Roman Catholic pontiff to sojourn in a country ruled by communism. The pope is widely believed to have played an integral part in ending communism throughout Europe.
While in Warsaw the pope said, "On how many battlefields has that soldier given witness to the rights of man, indelibly inscribed in the inviolable rights of the people, by falling for 'our freedom and yours!'"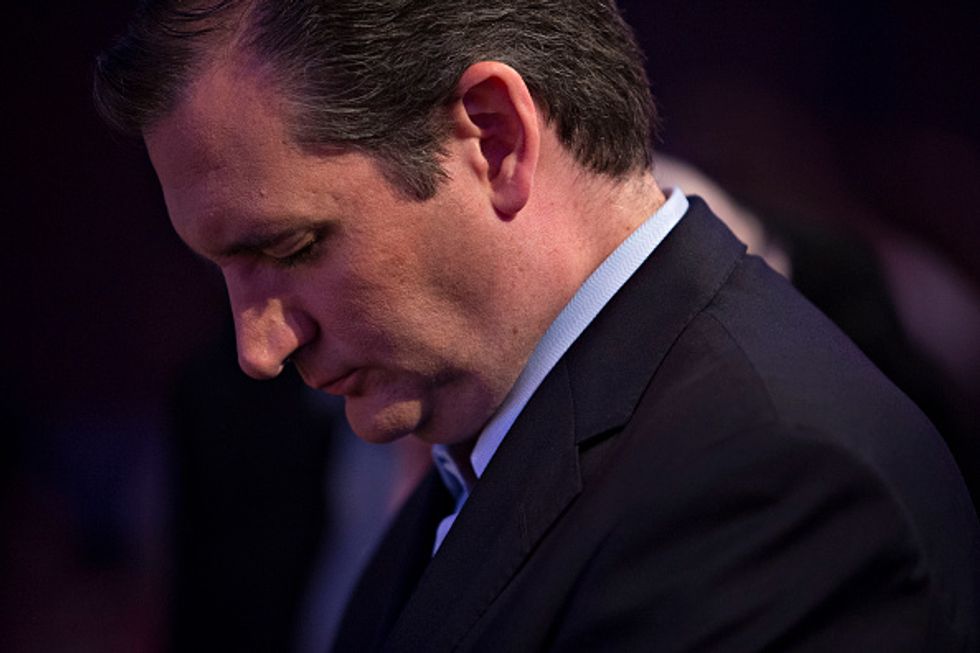 Sen. Ted Cruz (R-Texas) bows his head during prayer. (Getty Images/Daniel Acker)
"And as we remember the gift of salvation on Good Friday and Easter Sunday, let us be so bold to ask the same," Cruz said in a statement Friday morning. "We face a different enemy than in 1979 — but one with the same goal — to snuff out the light of freedom. But we also know that just like Communism in 1980 it can be defeated because good overcomes evil, truth illuminates the world, and freedom breaks the bondage of tyranny."
Cruz added, "The light of Christ brings hope to every corner of the world. This year Heidi and I pray that in the wake of the Brussels attack, as we mourn for the victims who lost their lives in the subway tunnels and airport corridors at the hands of baseless terrorists, we will remember that the light of truth is stronger than the darkness of terror."
—
Follow Kaitlyn Schallhorn (@K_Schallhorn) on Twitter