According to one witness, the death of a convicted violent sex offender struck by a runaway trailer on Wednesday was an "ironic" end: The man allegedly had been looking at porn on his phone just prior to impact.
Kevin Jordan, 55, had been walking down the sidewalk on Park Avenue in Memphis, Tennessee, and watching porn on his phone when a trailer suddenly became detached from the vehicle towing it and struck and killed him, according to WALB-TV.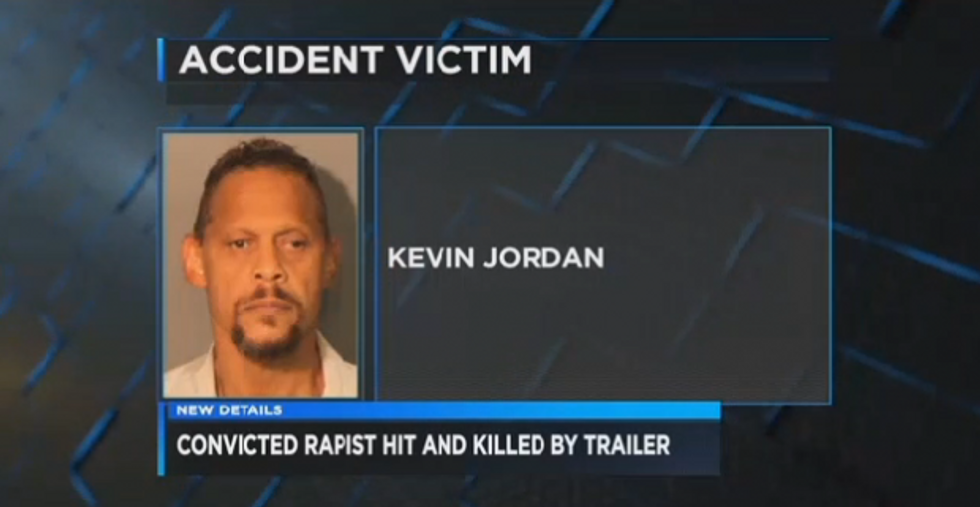 Image source: WALB-TV
"I think it is ironic that he was watching porn. And this dealt with some of the crimes he may have perpetrated," said dentist Dr. Peter Trimble, whose office is next to the spot where Jordan was killed, according to WALB.
Jordan had pleaded guilty in 1994 to 20 felonies, including nine rapes, one attempted rape, four robberies and three burglaries, WHBQ-TV reported. A news article from the 1990s had once described Jordan as the "Highland Street Rapist." In March 2014, a woman also accused Jordan of indecent exposure, although his fiancee claimed that Jordan was merely urinating.
"He had his life in order," Jordan's fiancee, Connie Harris, told WALB, adding that he had changed his life. "It's a big loss. I love him. I still love him."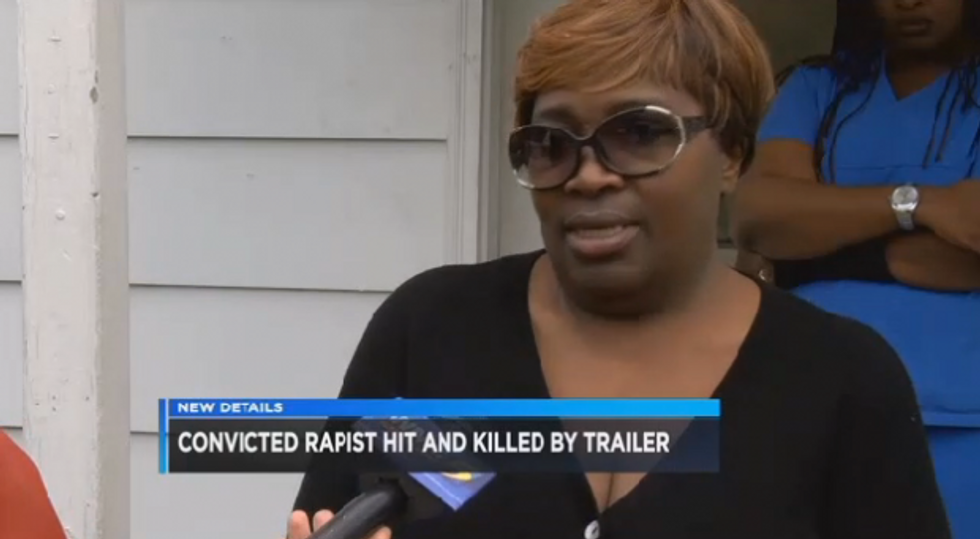 Connie Harris (Image source: WALB-TV)
Although Jordan's original release date from prison had been set for the summer of 2017, he had earned enough credits to be released from prison in 2010, WHBQ revealed. If he had served the entire 25-year sentence for his 1990s crimes, Jordan would not have been walking the street while watching porn on his phone in the path of the runaway trailer.
Although the man pulling the trailer has not been charged as of yet, the case is still under investigation.
—
Follow Kathryn Blackhurst (@kablackhurst) on Twitter