A pair of signed gym shorts that once allegedly belonged to New Jersey Governor Chris Christie just sold for $380.00 on eBay Saturday.
The 60-inch-waisted pair of shorts that purportedly belonged to the former Republican presidential candidate were sold by someone under the username of jackrose104, and the bidding for the item ended after 6 p.m. ET.
"Up for auction and fresh out of a NJ estate of a former employee of Chris Christie is a dark blue, heavy cotton gym shorts," the item's description stated. "Waist size roughly 60 inches. These shorts were won at a fundraising auction by the Governor at the beginning of his term. Chris Christie raffled off the shorts and signed them at the event."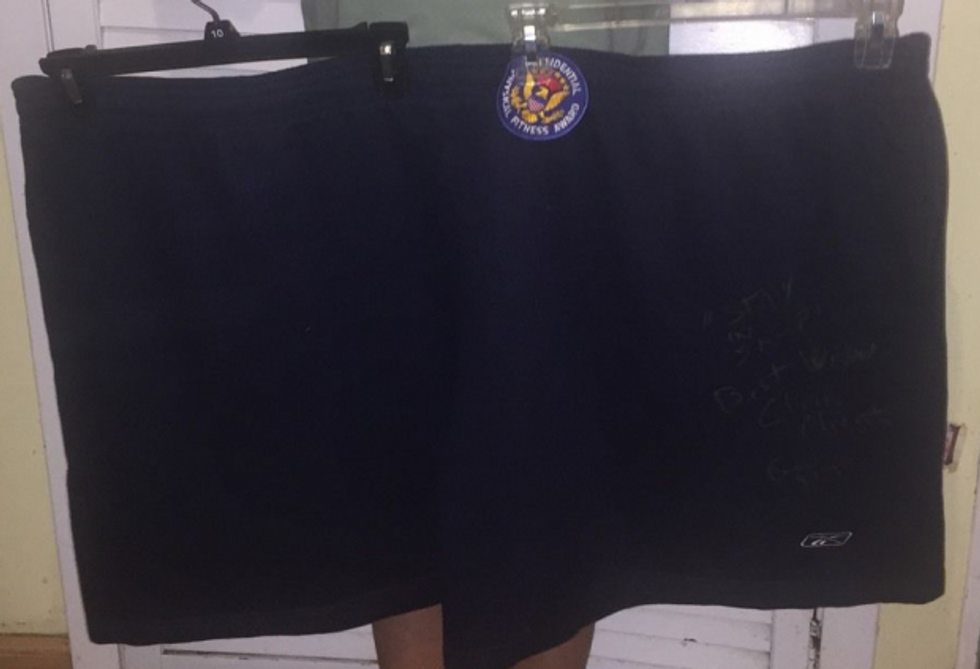 Image source: jackrose104 on eBay
The description on eBay also listed that Christie signed the pair of shorts with this statement: "Stay in shape best wishes Chris Christie gov. NJ."
The pair of gym shorts apparently were sold because the former owner "is disillusioned about the Situation involving Christie and Trump," according to the eBay description, which referred to Christie's endorsement of Donald Trump for the presidency after the New Jersey governor dropped out of the race.
"We cannot guarantee that the shorts were ever worn by the owner, they probably were, but no film footage, but if not satisfied we will give your money back," the description continued. "Once in a lifetime chance to own something unique, soon the whole crazy mess will be over."
—
Follow Kathryn Blackhurst (@kablackhurst) on Twitter