FORT WORTH, Texas — Chris Christie shocked the political world today by endorsing Donald Trump for president, sparking speculation that the New Jersey governor was positioning himself for a post in a potential Trump administration.
"The only choice was Donald Trump," Christie said in a news conference before his rally this afternoon in the Super Tuesday state. "The best choice was Donald Trump. ... He's strong enough to take on the D.C. establishment."
In a statement, the former 2016 candidate — who dropped out of the race after a disappointing showing in New Hampshire — said Trump is a "leader" and "successful person" who, like Christie, "isn't afraid to tell it like it is."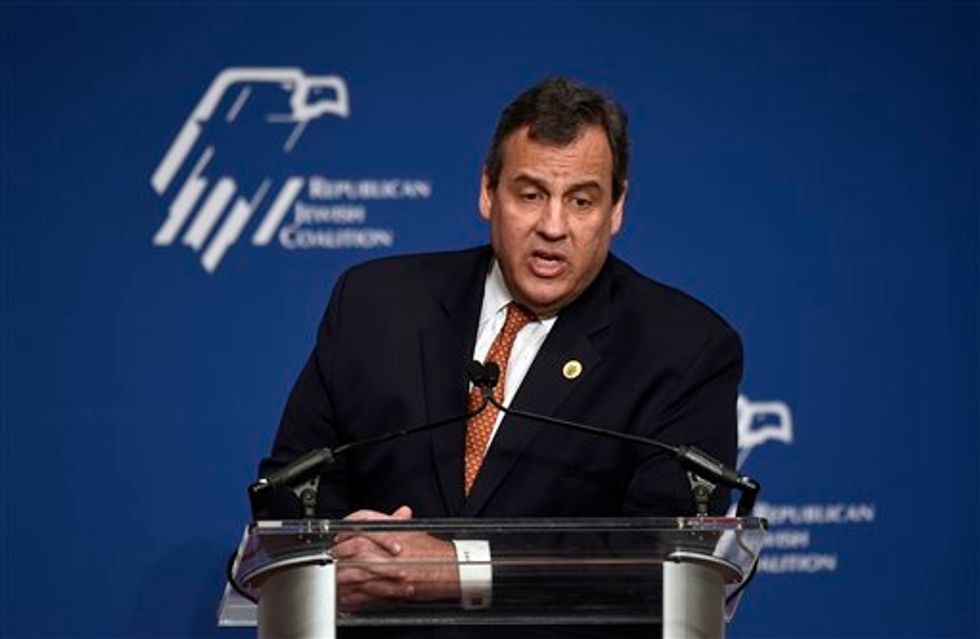 New Jersey Gov. Chris Christie endorsed Donald Trump today. (AP/Susan Walsh)

Christie, who's known for his straightforward demeanor, assured voters that he has "absolute confidence" in the businessman and Republican front-runner's ability to fix the problems facing America.
Trump noted that Christie's endorsement, which comes just a few days before SEC Primary voting on Tuesday, had special importance.
"Generally speaking I'm not big on endorsements," Trump said. "This is an endorsement that really meant a lot."
For Christie's part, the move signaled an acceptance that Trump is the likeliest Republican nominee to take on likely Democratic nominee Hillary Clinton in November. His endorsement could earn him an influential position in a hypothetical Trump administration — and immediately sparked speculation of a vice presidential candidacy.
Kate Scanlon contributed to this report.
—
Follow the author of this story on Twitter and Facebook:
[facebook //www.facebook.com/plugins/like.php?href=