WASHINGTON (AP) — Bernie Sanders has won the Democratic presidential caucuses in Washington state. It's the Vermont senator's second victory over front-runner Hillary Clinton in the three states holding party caucuses Saturday.
Sanders earlier won the Alaska caucuses. Hawaii is the third state holding a Democratic contest Saturday.
Sanders hopes the weekend votes will give him a boost in his efforts to make a comeback against front-runner Clinton.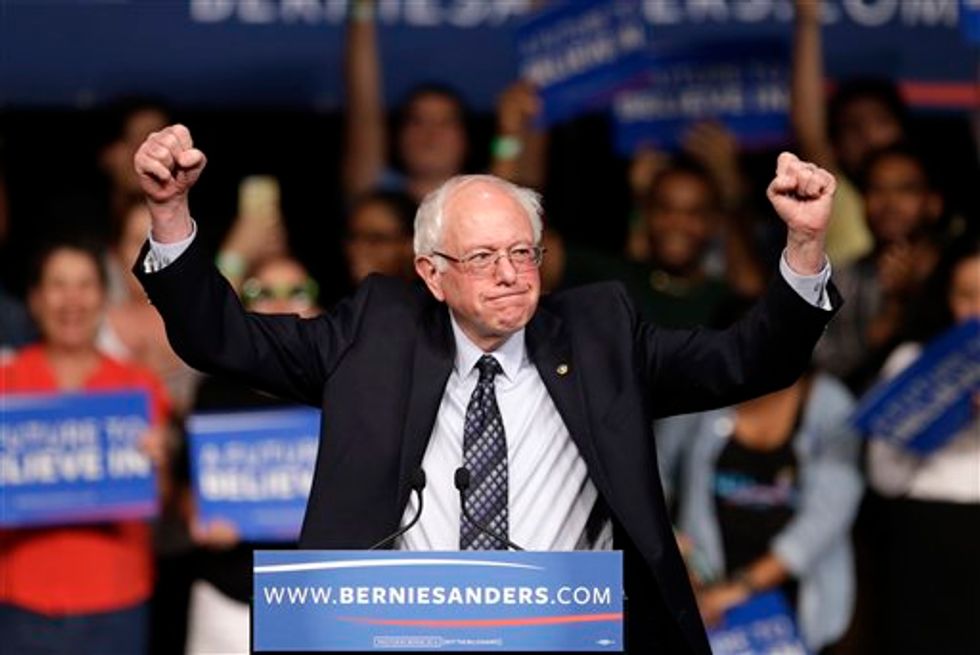 Democratic presidential candidate, Sen. Bernie Sanders, I-Vt. acknowledges his supporters on arrival at a campaign rally, Tuesday, March 8, 2016, in Miami. (AP Photo/Alan Diaz)
Sanders has consistently drawn his strongest support from liberal voters and young people. Most of his victories have been in states with largely white populations and in states with caucus contests, which tend to attract the most active liberal Democrats.
Sanders is pushing for a trifecta of wins in Democratic presidential caucuses in Hawaii, Alaska and Washington state. The Vermont senator has spent much of the week on the West Coast, trying to build his enduring support among liberal activists into a sweep Saturday. That could help him narrow a gap of 300 delegates won in primaries behind Clinton.
According to an Associated Press analysis, Sanders would need to get more than 67 percent of the total remaining delegates won in the primaries and uncommitted superdelegates to take the nomination.
While Sanders faces a steep climb to the nomination, a string of losses for Clinton in the latest voting would highlight her persistent vulnerabilities.
___