Actress Gillian Anderson of X-Files fame spoke at the United Nations headquarters this week to shine some light on the growing global crisis of human trafficking, specifically the selling of young girls as sex slaves.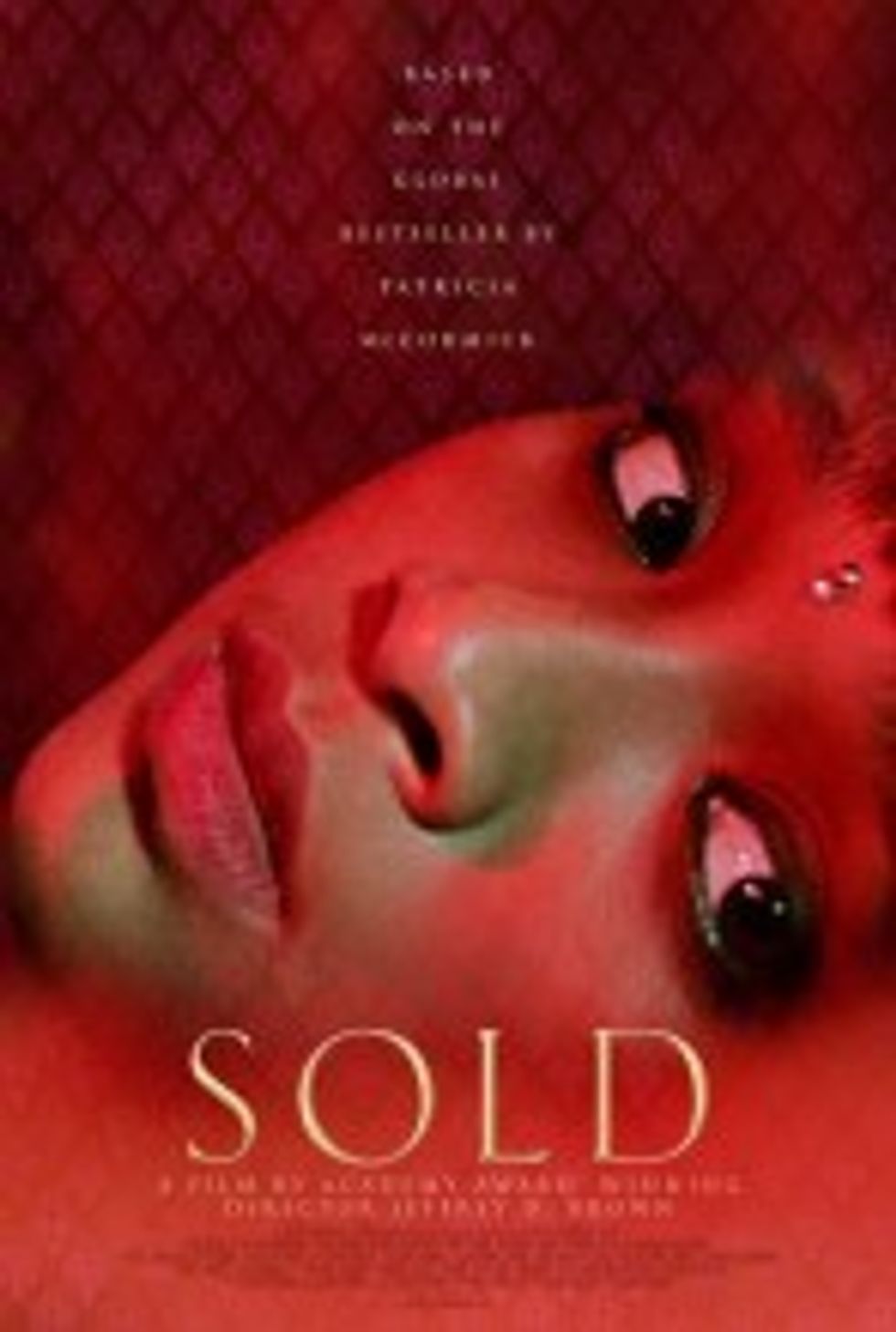 Image source: Soldthemovie.comAnderson stars in "Sold," a movie highlighting the topic of human trafficking. The film, produced by two-time Oscar-winner Emma Thompson and directed by Oscar-winner Jeffery D. Brown, premieres in theaters across America on April 1.
"I've never been a part of a film that had become so meaningful to me in the process," Anderson said. "I believe that film can change the world, and this film really exemplifies that... This film will end trafficking."
Based on Patricia McCormick's novel of the same name, "Sold" tells the story of Lakshmi, a young Nepalese girl who is sold and transported to a prison brothel in Calcutta, India.
According to estimates from the United Nations, more than five million young women are being used as sex slaves around the world -- and the problem is reportedly in every country, and every state in America.
As part of a United Nations panel talking about how the arts can change the world, Anderson spoke of the lasting impact the film had on her.
Anderson also talked with TheBlaze about the importance of the movie, calling the problem of children being sold into the sex trade a global "pandemic." Adding, "It's on our doorsteps. It takes place in every city in the world, there are people and children who are enslaved against their will," Anderson said.
Listen to Saturday's interview with Gillian Anderson heard on TheBlaze Radio.
"Sold" opens in limited release on Friday. However, director Jeffrey D. Brown also told the audience at the UN a 50-minute version of the film would be made available for schools wishing to show it to students.
Watch a trailer for the movie.
__
Follow the author of this story on Twitter and Facebook: